 Dog (Dog)
In a 2016 interview, Tamaryn mentioned she adopted a half French bulldog off PetFinder.com from Franklin, Tennessee.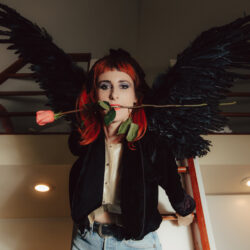 Birthday
August 19, 1994 (29)
Tamaryn is a multi-talented artist whose music has been described as "dreamy," "ethereal," and "hauntingly beautiful." She is an experienced singer, songwriter, producer and DJ who has released five critically acclaimed albums over the past decade. Tamaryn's sound blends elements of dream pop, shoegaze and gothic rock to create her signature atmospheric soundscapes. Her live performances are known for their intense energy with Tamaryn often taking center stage in front of her backing band. In addition to performing live shows around the world, Tamaryn also produces remixes for other artists and DJs regularly at clubs across Europe. With a unique combination of musical talent and creative vision, Tamaryn continues to make waves on the international music scene.