 No Pets (Jon Anderson)
Jon Anderson does not have any reported pets.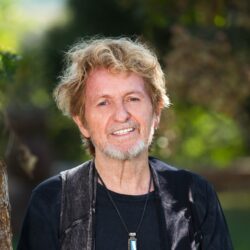 Birthday
October 25, 1944 (78)
Jon Anderson is best known as the lead vocalist and creative force behind the British progressive rock band Yes. With his distinctive voice and flair for intricate lyrics, he carved a niche in the world of rock music that still resonates with listeners today.
The world of music is vast, and Jon Anderson has explored many of its corners. Beyond his work with Yes, which produced iconic tracks like "Roundabout" and "Close to the Edge," Anderson also embarked on a successful solo career. Albums such as "Olias of Sunhillow" and "Song of Seven" showcase his musical diversity and deep-rooted commitment to creating sounds that transcend traditional genre boundaries.
Throughout his career, Jon Anderson has consistently woven intricate musical tapestries with fellow artists. His partnership with Vangelis birthed the "Jon & Vangelis" duo, gifting the world with mesmerizing tracks such as "I'll Find My Way Home." Anderson's collaborations didn't stop there; he joined forces with Kitaro, Mike Oldfield, and the innovative classical ensemble, Todmobile. Additionally, he has worked alongside pioneering music stalwarts like Tangerine Dream, King Crimson's Pat Mastelotto, Jean-Luc Ponty, and Roine Stolt, bringing diverse influences to the fore.
Over the years, Anderson's contribution to music hasn't gone unnoticed. He was inducted into the Rock and Roll Hall of Fame as a member of Yes in 2017. The Progressive Music Awards honored him with the Prog God award in 2016, recognizing his substantial influence on the progressive rock genre. Additionally, Anderson's work, both as a solo artist and with Yes, has received various nominations and awards.