Some of the animal friendship stories posted are unlikely as they come. Others, however, are a match made in animal-rescue heaven.
They might be different species, but Nullah and Rhetta have a bond that goes beyond DNA. The three-legged goat and the two-legged puppy are best friends.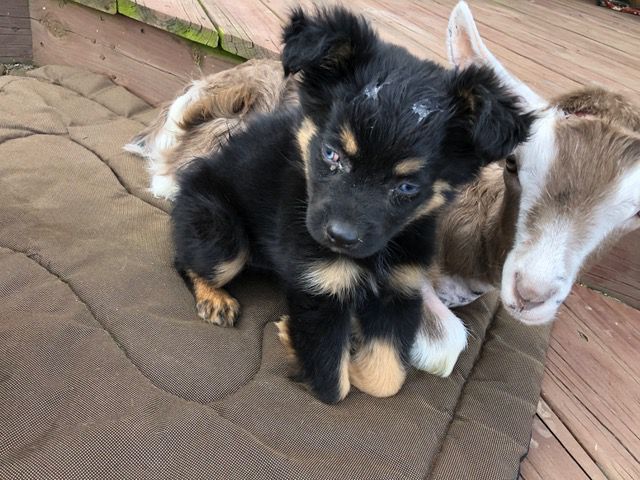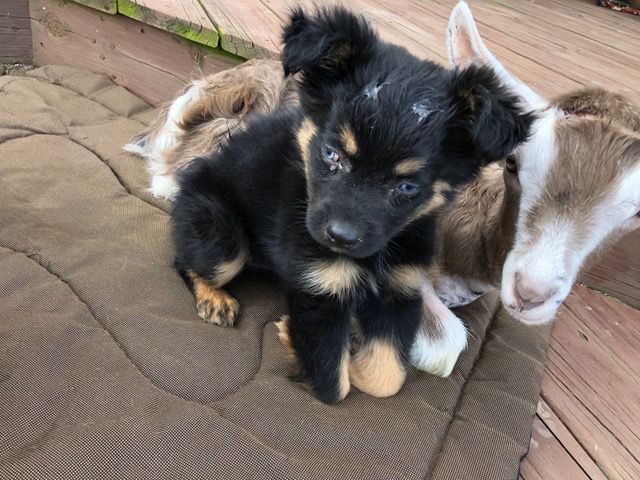 The animals met at Snooty Giggles Dog Rescue in Tennessee. Snooty Giggles Dog Rescue is an "all breed rescue [that does] not discriminate against size, breed, age, or physical condition." They often end up with animals that have special needs.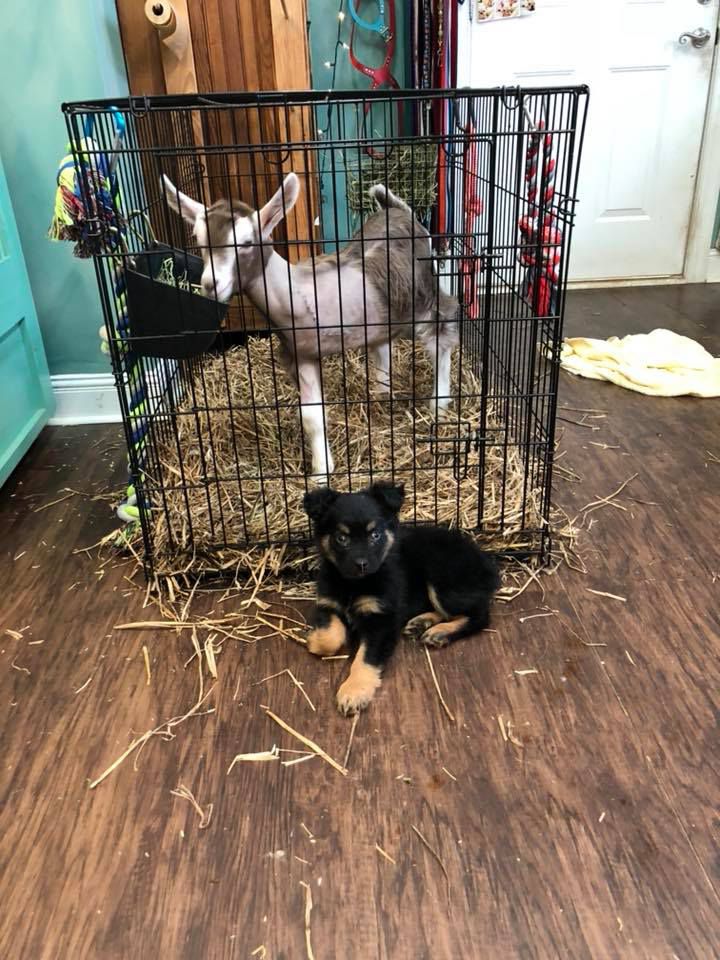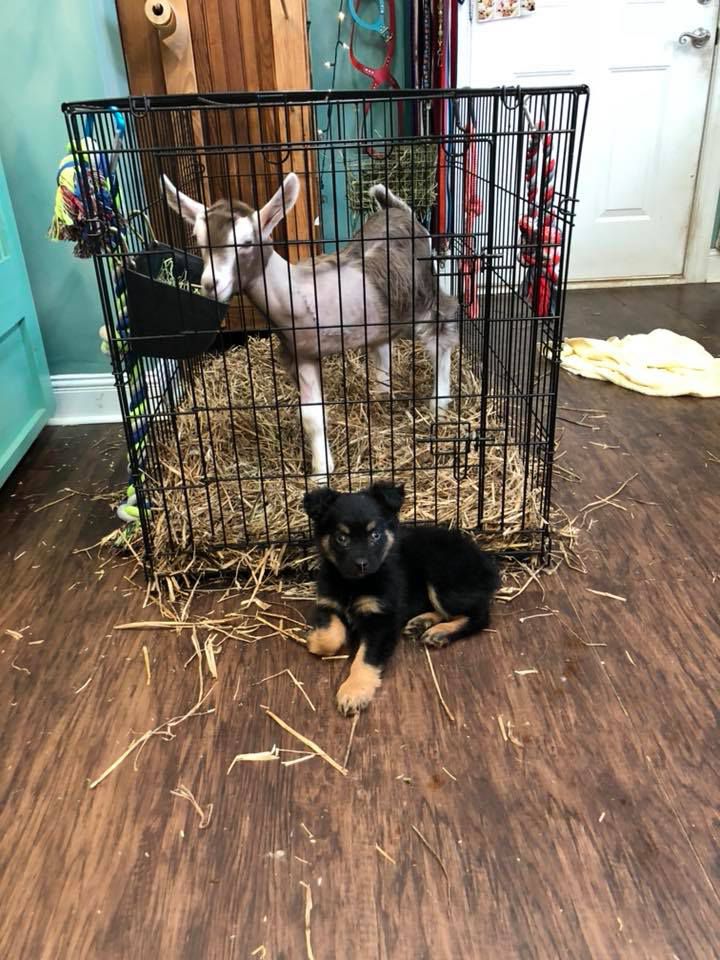 Nullah, an Australian Shepherd puppy, arrived late March and was showing signs of neurological damage. She was having a hard time seeing and walking. Not long after Nullah arrived, Rhetta landed at Camp Snooty. Following a traumatic birth, she had her front left leg amputated. The goat and pup decided immediately to be best friends.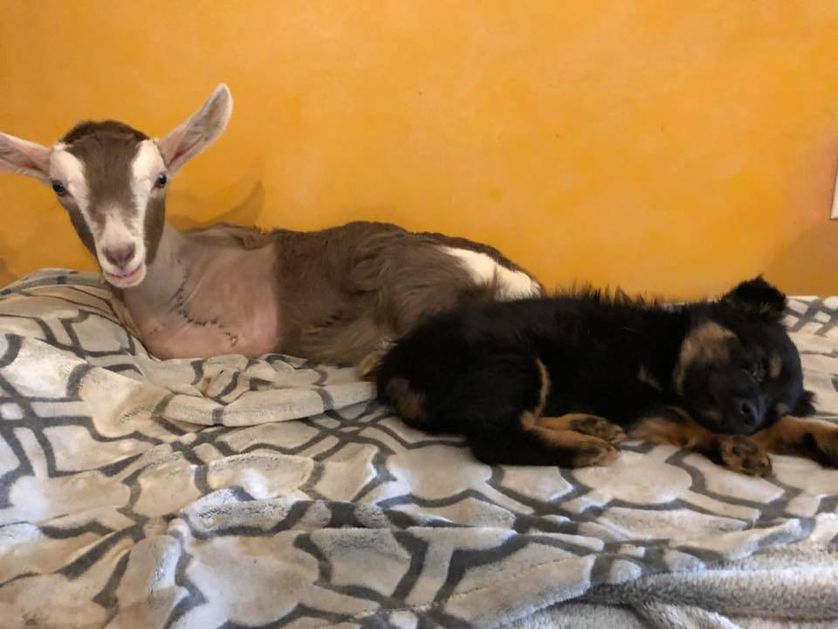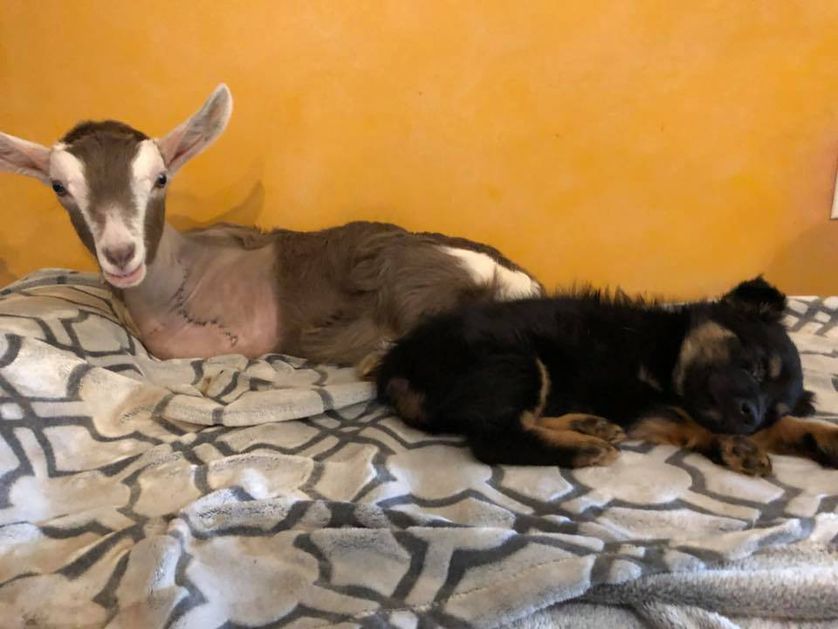 "Our dogs are very accepting. That's part of the beauty of everything here," rescue founder Shawn Aswad told Mother Nature Network. "But the other dogs didn't take Nullah under their wing like Rhetta did."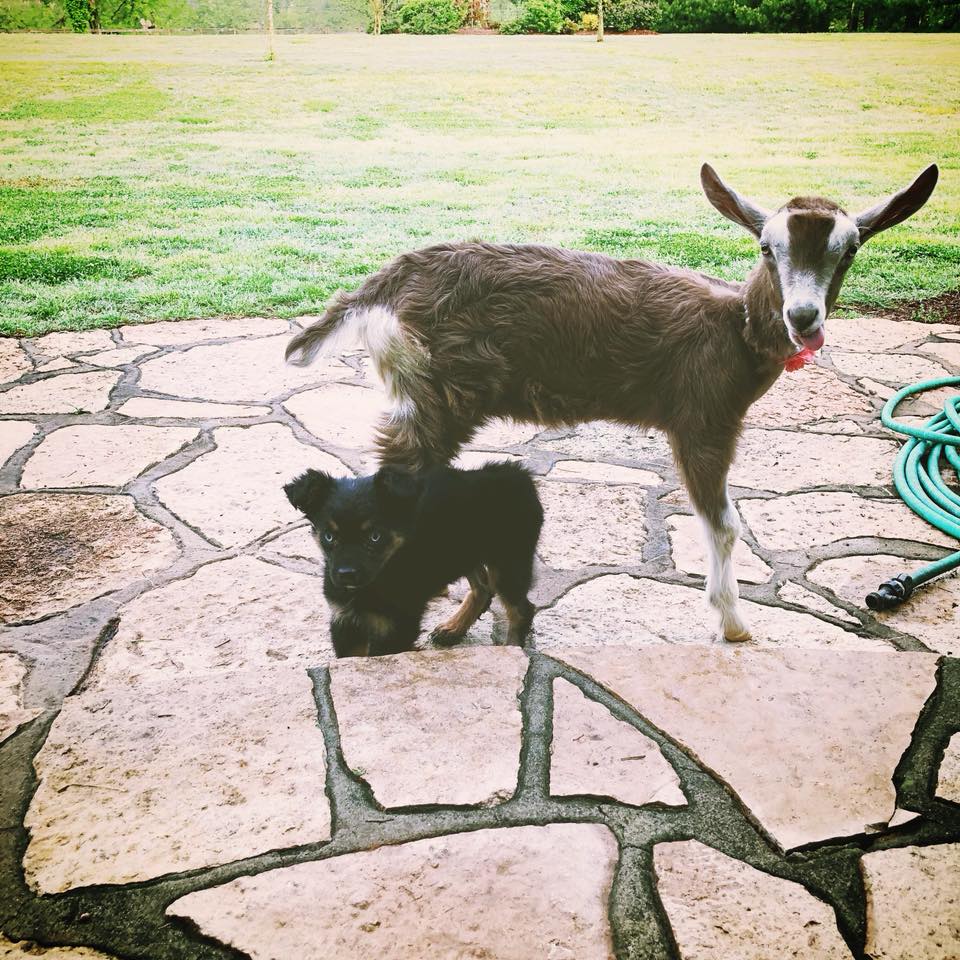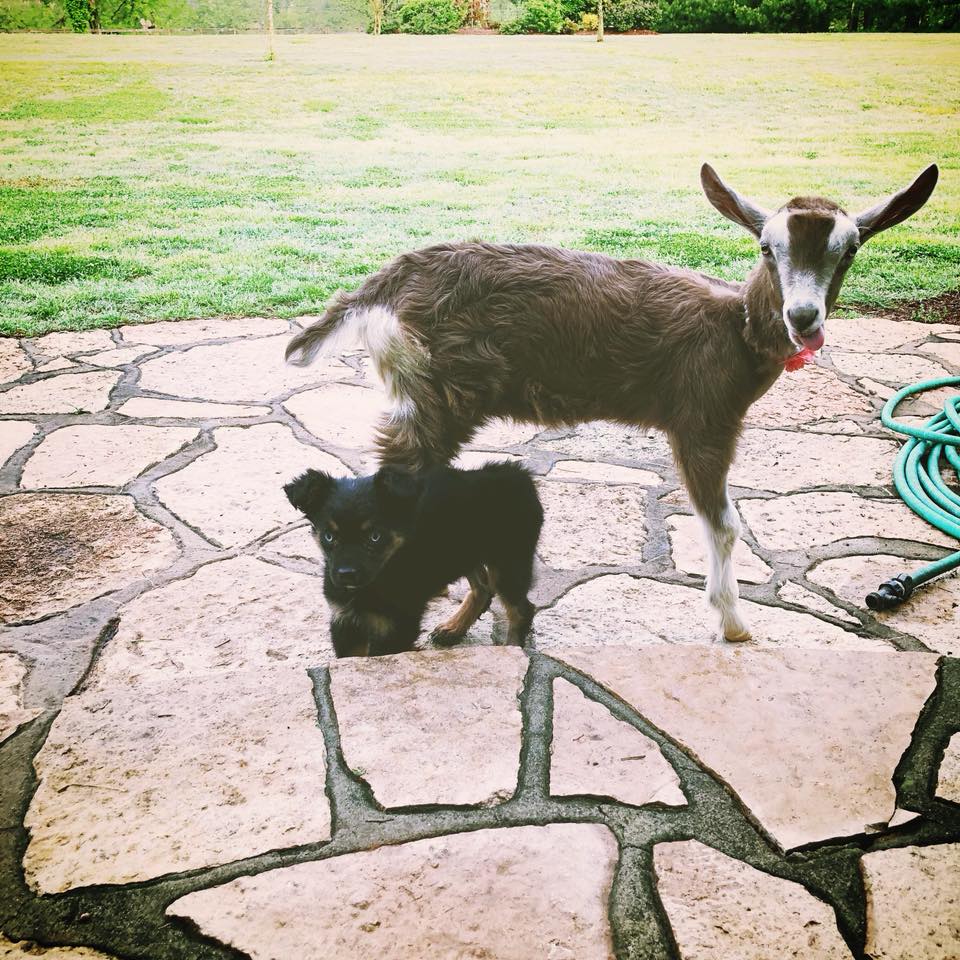 Disaster struck for Nullah. Her neurological problems persisted until one day she lost the use of her front legs. Camp Snooty employees took Nullah to the vet, where they discovered she had fluid on the brain. They treated her but not knowing the root cause meant they couldn't completely fix the problem. Nullah still can't use her front legs but she's in good company with three-legged Rhetta.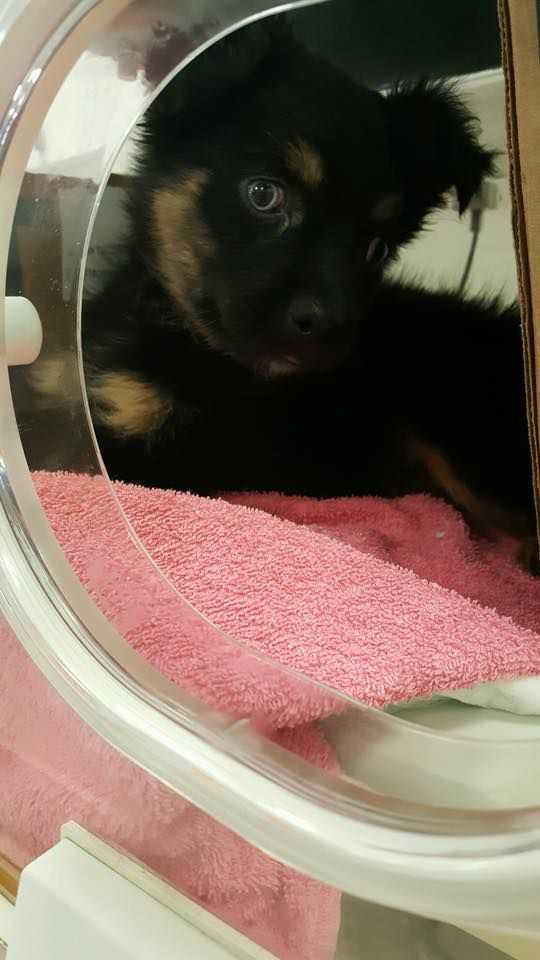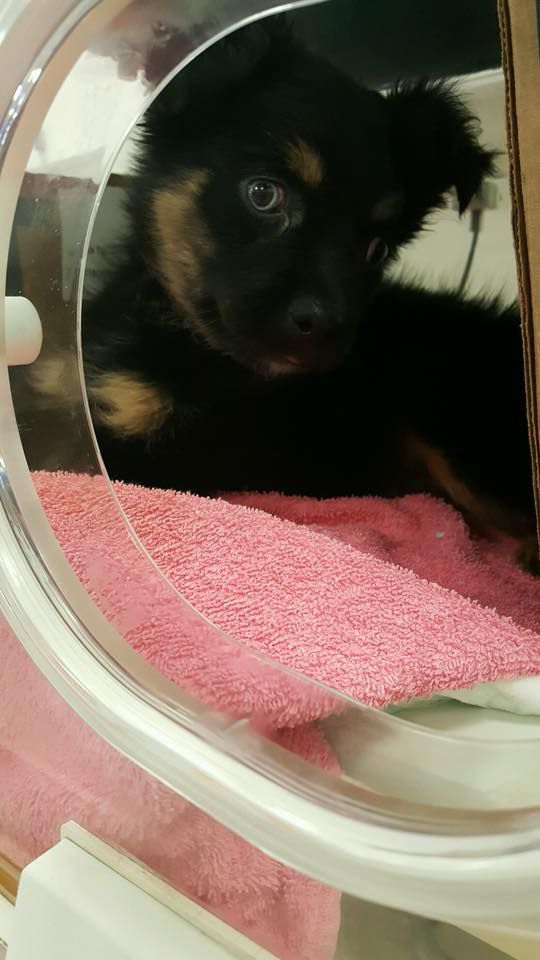 "We know dogs live very successfully without their front legs with the use of carts," Aswad says. "We also have a chance that she gets her legs back because nobody knows what's going on.
The shelter hopes that two-legged Nullah returns to full mobility, but until then she'll be fitted out with doggie-wheels to help her get around.