Fiona the Hippo's cuteness level was already at 100 before she smooched an adorable fan.
One lucky little girl shared a kiss with the hippo princess through the glass of her enclosure.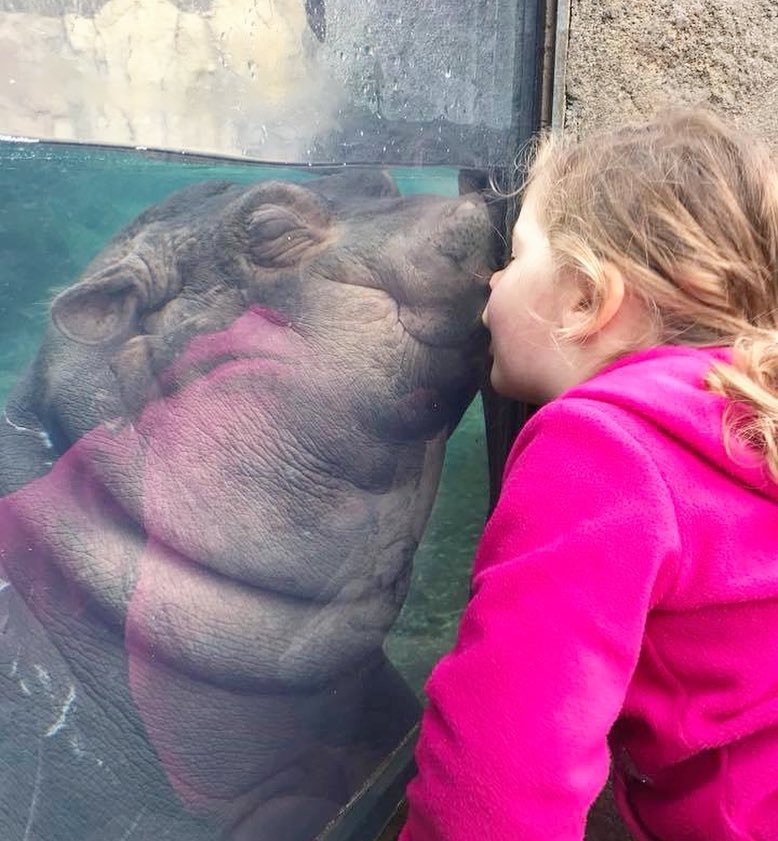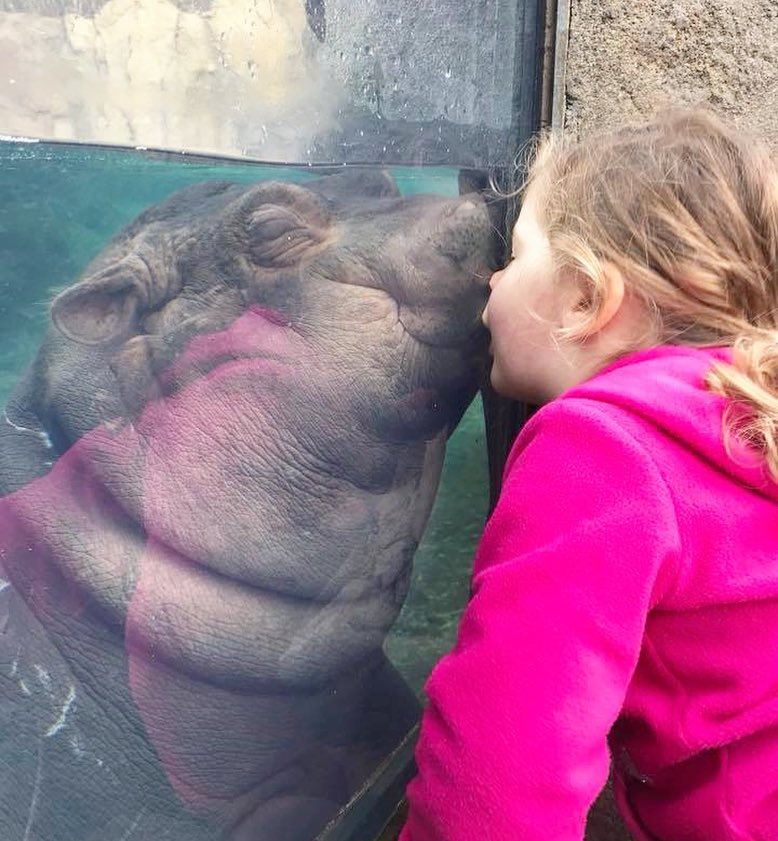 The hippo was born prematurely in January 2017. She was the earliest and lightest hippo baby recorded, the Cincinnati Zoo wasn't sure if she would make it. The internets sweetheart pulled through and with 24-hour care, she made it to a healthy weight. Fiona's developed a huge fanbase but might have some competition with Tony another adorable hippopotamus baby born in 2017.
The two baby hippos are all that is pure in the world and we cannot get enough of their cute antics. Just look at that cheeky hippo grin!