 No Pets (Art Garfunkel)
Art Garfunkel does not have any reported pets.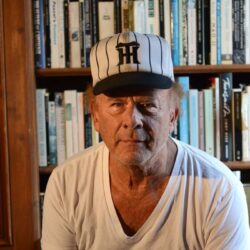 Birthday
November 5, 1941 (82)
Art Garfunkel is an American singer, poet and actor, best known for his partnership with Paul Simon in the folk rock duo Simon & Garfunkel. The duo formed in the early 1960s and released several albums, including "Wednesday Morning, 3 A.M.", "Sounds of Silence," "Parsley, Sage, Rosemary and Thyme," "Bookends," and "Bridge Over Troubled Water." Their music is known for its harmonious melodies, poetic lyrics, and socially conscious themes. Simon & Garfunkel's most successful single was "Bridge Over Troubled Water" which reached number one on the Billboard Hot 100 and received multiple Grammy awards. After the duo's break-up in 1970, Garfunkel pursued a solo career and released several albums. He also acted in several films, including "Carnal Knowledge" and "Bad Timing." Garfunkel is known for his distinctive voice, his interest in poetry, and his reclusive nature.