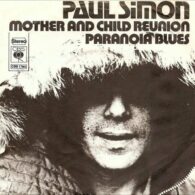 Mother and Child Reunion (Dog)
Paul Simon has had many dogs over the years but none more popular than the dog he wrote a song about. The song "Mother and Child Reunion" was named after a dish in a Chinese restaurant while also conveying his sadness for his lost dog.
What every knew about the song at the time, was that it was named after a menu item at a Chinese restaurant. "Well, of course, everyone knows that's from a dish I had in a Chinese restaurant, chicken and eggs," said Paul Simon. He later clarified in an interview, that the song also spoke to his grief over his lost dog. "I can't for the life of me remember a sadder day…".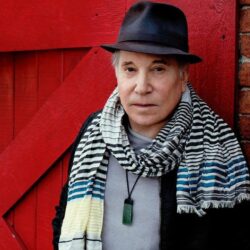 Birthday
October 13, 1941 (82)
Paul Simon is the legendary American musician, singer, songwriter from the 70s group Simon & Garfunkel. Born on October 13, 1941, he grew up in the borough of Queens in New York City where he performed with his friend, Art Garfunkel, in 1956. The two recorded five albums together and won 10 Grammy Awards. The band was later inducted into the Rock and Roll Hall of Fame in 1990.
After the two split in the 70s, Paul Simon recorded three acclaimed albums all of which charted in the Top 5 on the Billboard 200. He is still recording today and is highly regarded as one of the most acclaimed songwriters in popular music. He was won earned sixteen Grammy Awards for his solo and collaborative work, including three for Album of the Year, and a Lifetime Achievement Award.