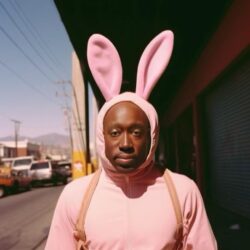 Birthday
June 14, 1982 (41)
Freddie Gibbs is an American rapper and songwriter who burst into prominence with the release of his mixtape "The Miseducation of Freddie Gibbs" in 2009.
Freddie Gibbs has had a versatile discography that spans various styles within the hip-hop genre. Among his most talked-about works are "Pinata" and "Bandana," two collaborative albums with producer Madlib. These albums have been praised for their intricate storytelling and complex lyrical depth, offering a contemporary twist to classic hip-hop sounds. His solo album "You Only Live 2wice" also garnered significant attention.
Gibbs hasn't just kept the talent to himself; he's collaborated with a host of notable names. Madlib, of course, sits at the top of the list, followed by Young Thug in "Old English," and Mike Dean, the producer who worked on his album "Shadow of a Doubt." Other important collaborations include Curren$y in "Fetti," Black Thought, Alchemist, Rick Ross, Big Sean, and Jadakiss.
Freddie Gibbs has been nominated for two Grammy Awards: one for Best Rap Album for "Alfredo" in 2021 and another for "Bandana" in 2020. He was also named by Forbes as one of the up-and-coming rappers in its "Hip-Hop's Cash Princes" list. His album "Alfredo," a collaboration with Alchemist, also received high praise from multiple music critics, elevating his reputation further within the industry.