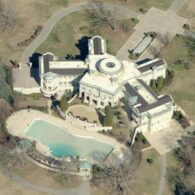 Promised Land Zoo and Estate
Rick Ross lives on a 235-acre estate in Georgia that houses his own private exotic animal zoo and farm called "Promised Land" that he bought from boxing legend Evander Holyfield. His property is registered to house exotic and wild animals, which include lions, bison, cows, bulls, a tiger, buffalo, and more.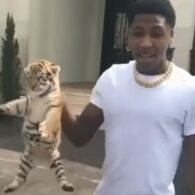 Tiger
Rick Ross was gifted a tiger cub by NBA YoungBoy. After it grew into an adult, it was too intense to care for, so he had to rehome it. Three Pitbulls
In 2011, Rick Ross was sued after his three pitbull killed a neighbor's Yorkshire Terrier.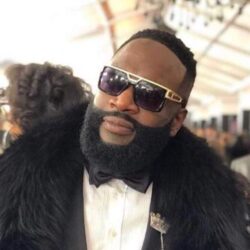 Birthday
January 28, 1976 (47)
Rick Ross, born William Leonard Roberts II, is a rapper, songwriter, and entrepreneur from Mississippi. He began his music career in the mid-2000s and rose to prominence with his debut album, "Port of Miami," which featured hit singles like "Hustlin'" and "Push It."
Since then, Rick Ross has continued to release successful albums and collaborate with a wide range of artists, including Jay-Z, Lil Wayne, Kanye West, and Drake. He has also been associated with athletes such as LeBron James and Floyd Mayweather, and has made appearances at sporting events and halftime shows.
In addition to his music career, Rick Ross is also a successful entrepreneur. He has founded several businesses, including the record label Maybach Music Group, which has signed artists like Meek Mill and Wale. He has also ventured into the restaurant industry, with ownership of several Wingstop franchises.