Hank the Tank @hanktheaussietank is an Australian Shepherd who had a recent run-in with the vet.
Hank was able to come home but was still flyin' high with some morphine in his system. The pooch had stepped on a rusty nail and needed surgery but has made a full recovery.
Hank's got baby blues which (when he's not on drugs) are adorable. Check out the shot of him not high below.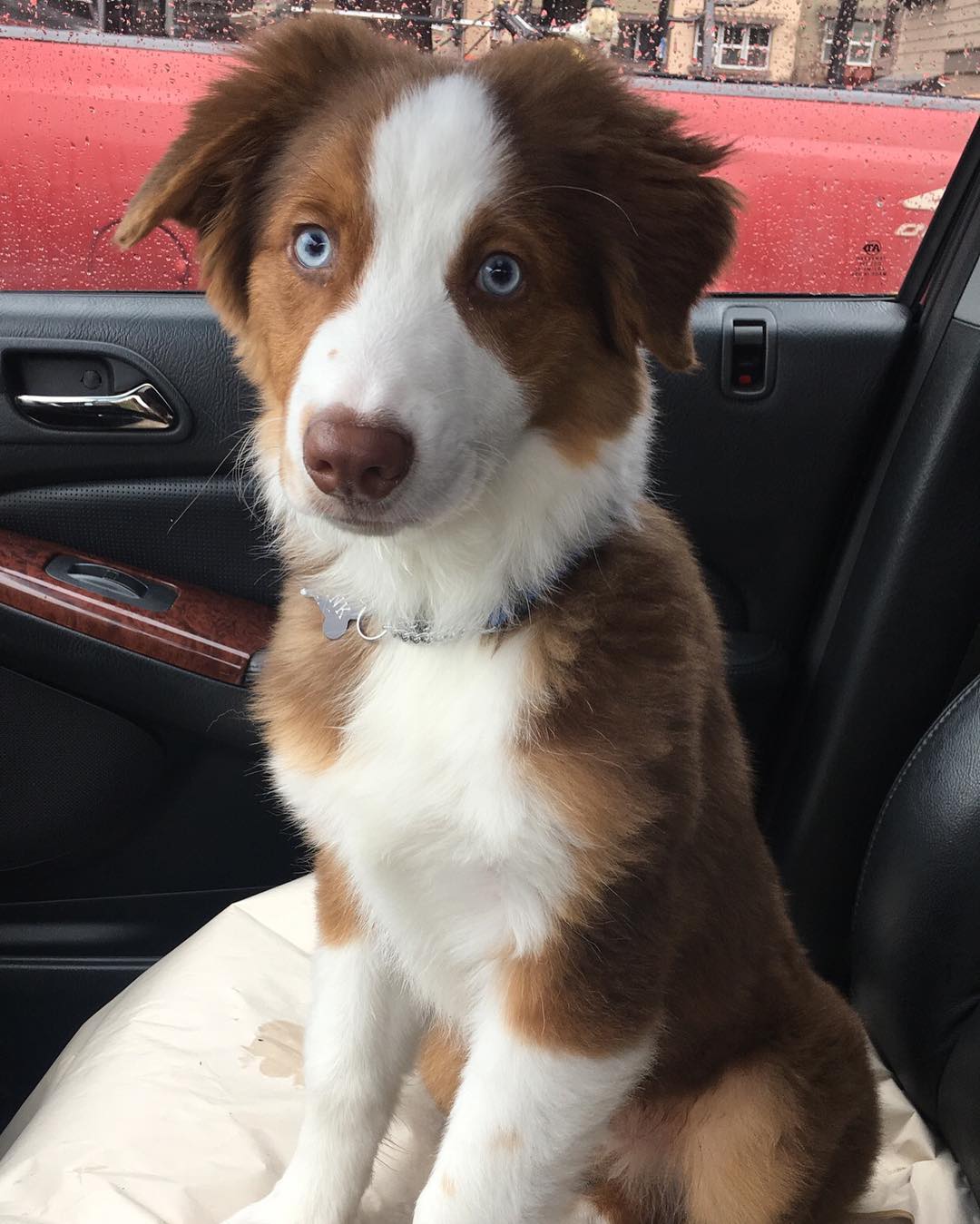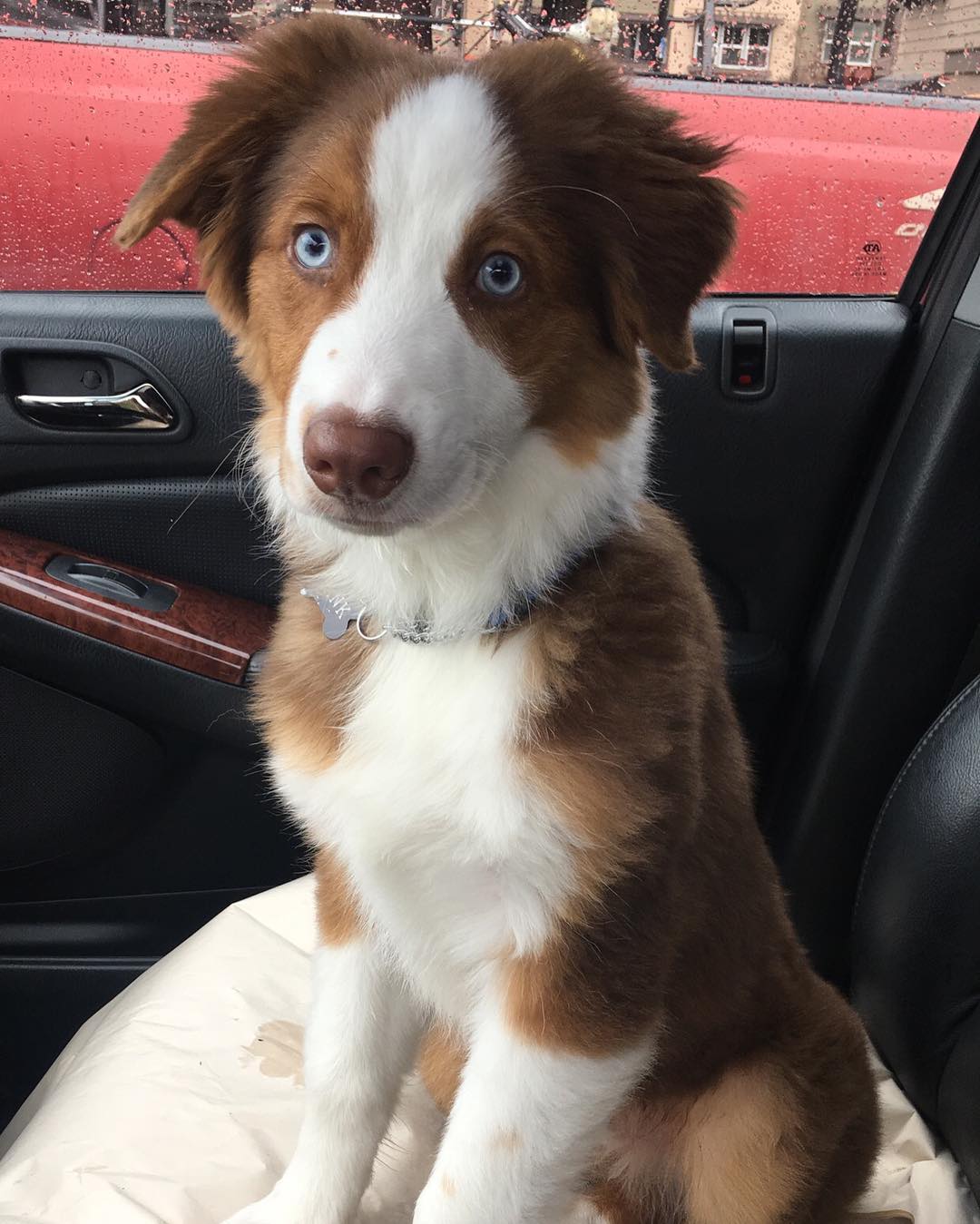 He's a good boy gone viral! If you want more cute pup stories check out this bad-to-the-bone doggo!