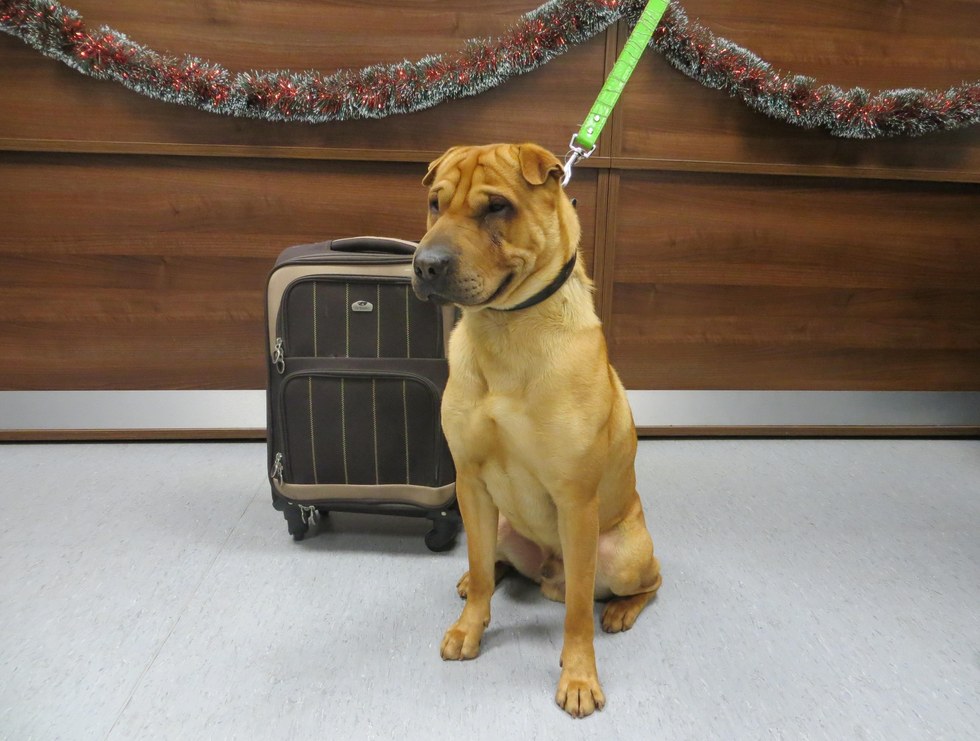 Kai's story was sad to start. A few years ago, some heartless humans abandoned this lovely shar-pei mix at a train station in Scotland. Tied up outside, he was left with a little suitcase with his possessions inside, including his food, bowl, toys and even a pillow.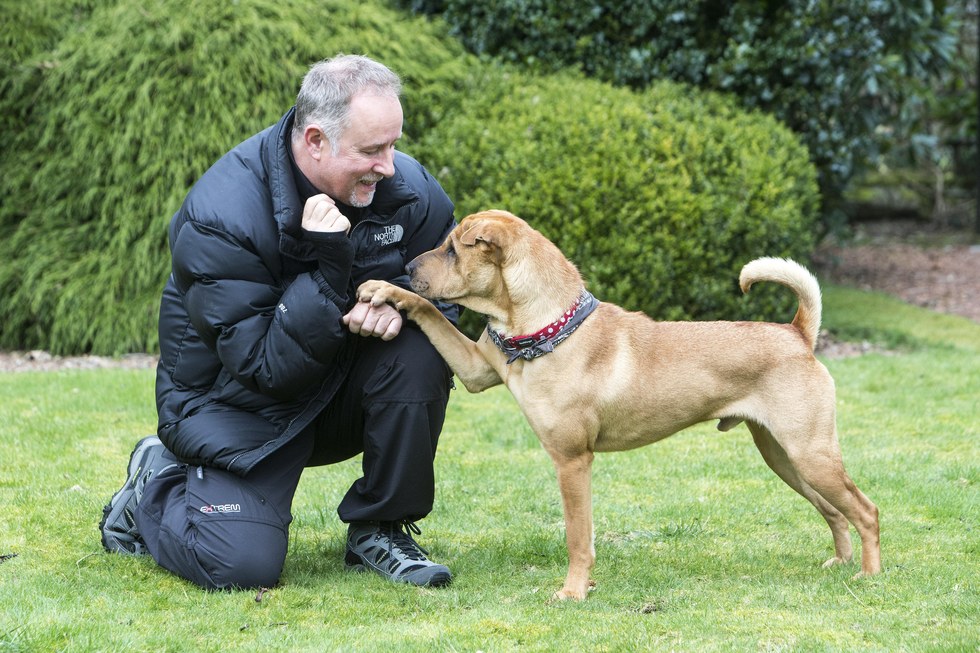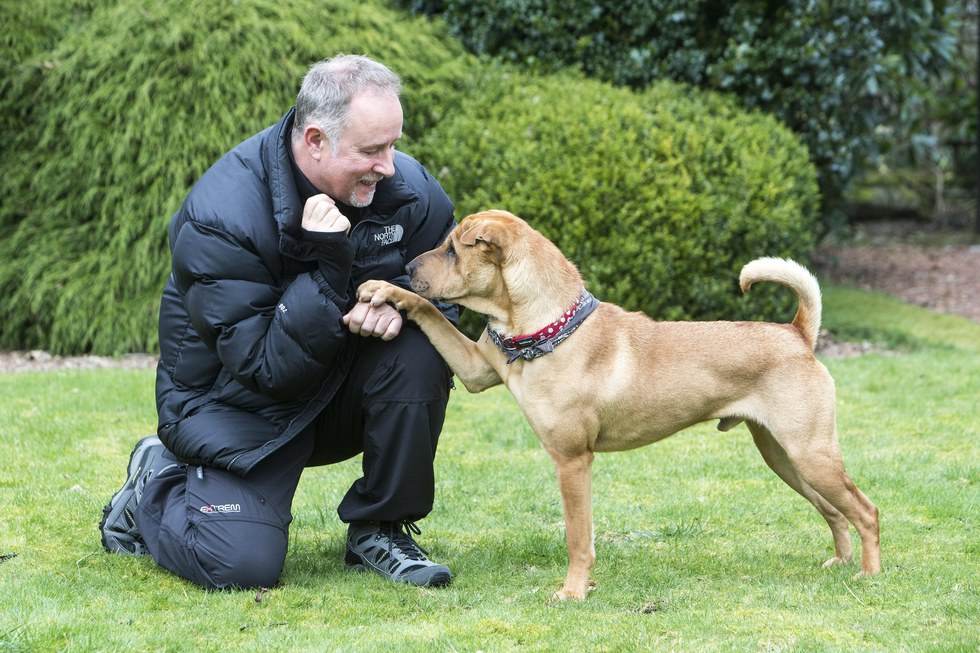 The local SPCA took him in and started looking for his forever home. His cute face and sad story quickly went viral, with tons of people sharing his story and applying to adopt him. A nice local human named Ian Russell called the SPCA asking about Kai and if he could help. Considering all the international attention, he was surprized when they let him take Kai home.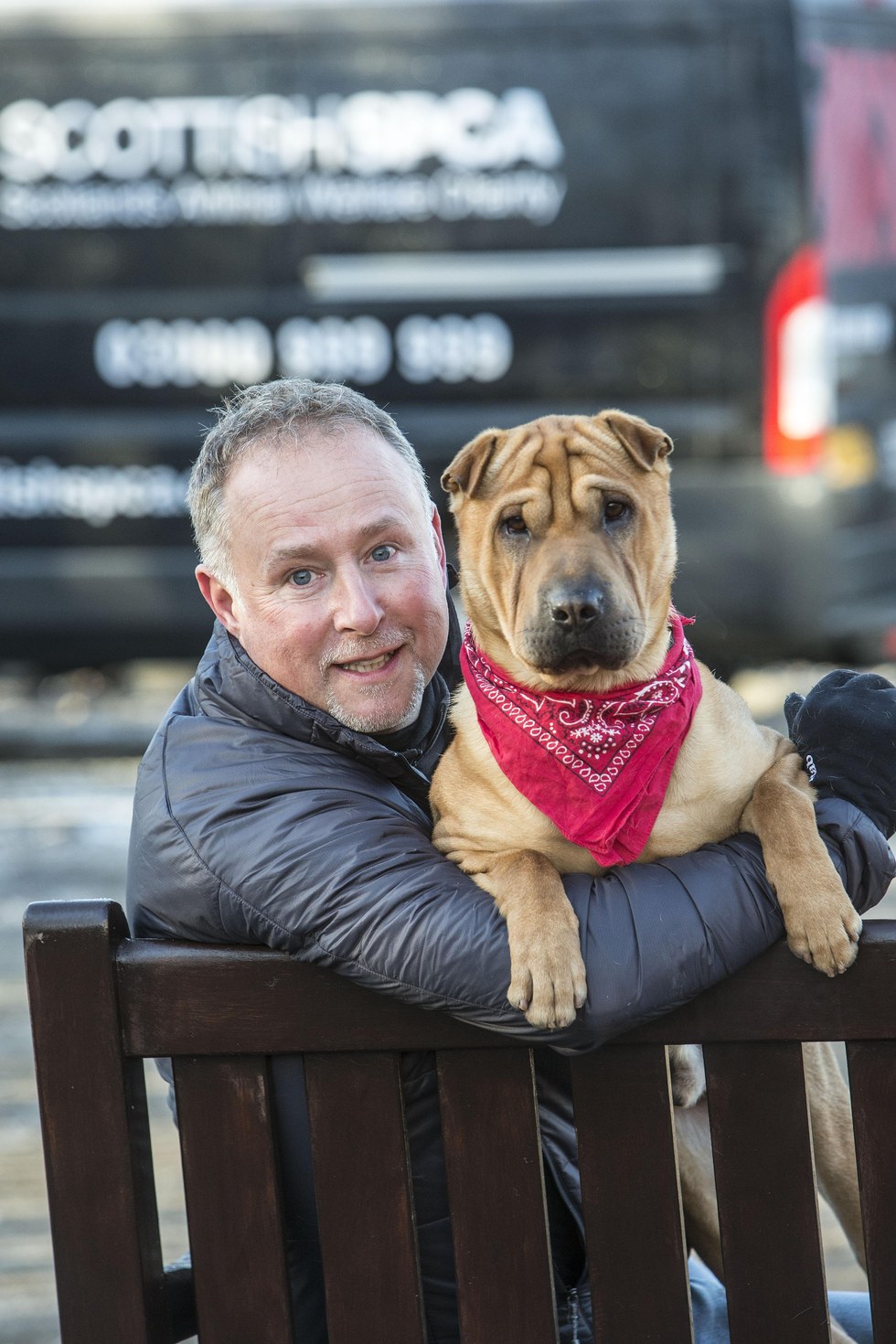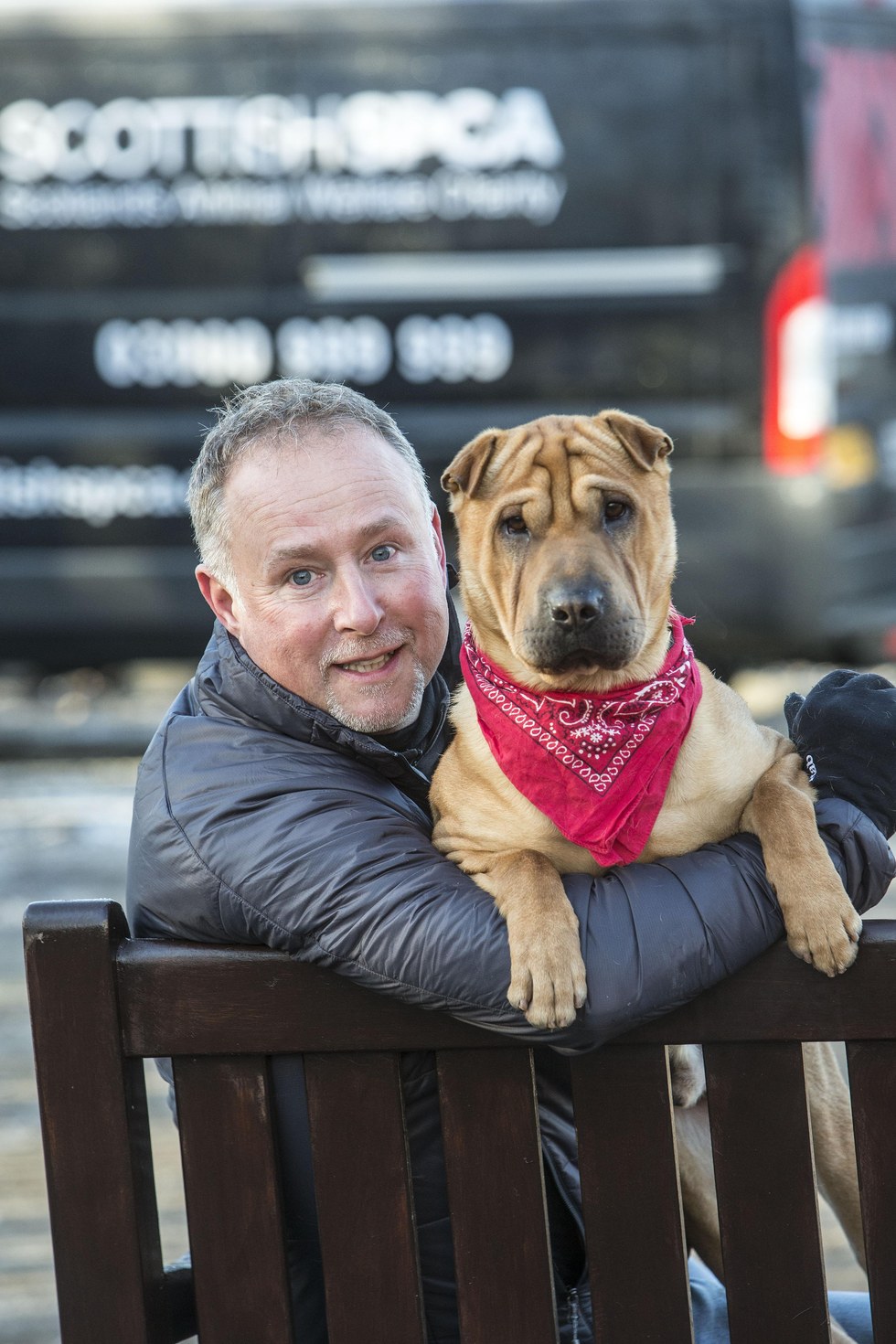 Fast forward to today, Kai and Ian both travel all around Scotland together for Ian's job. Ian has also lost his last dog, so Kai stepped in to be his four-legged friend and they're together almost all the time, due to Ian's job. While in his 50s, Kai has inspired Ian to take up running, with Kai keeping him motivated. This has led to Ian running in marathons to raise money for the SPCA, all thanks to his furry personal trainer. We love how this pair improved each other's lives, while helping a great cause and inspiring the rest of us!