Potato @realstumpycat is blind and weighs only 3 pounds, but that doesn't stop her from living her best life.
The kitty was born with extremely short legs – we're talking inches – and a host of other issues. Luckily she's got a loving furever mom who's helped the little cat overcome impossible odds. Cats born with dwarfism often suffer from bone, hormonal, and organ issues; unfortunately, our tiny friend is no exception. She's the size of a potato with the prognosis of a Chernobyl victim.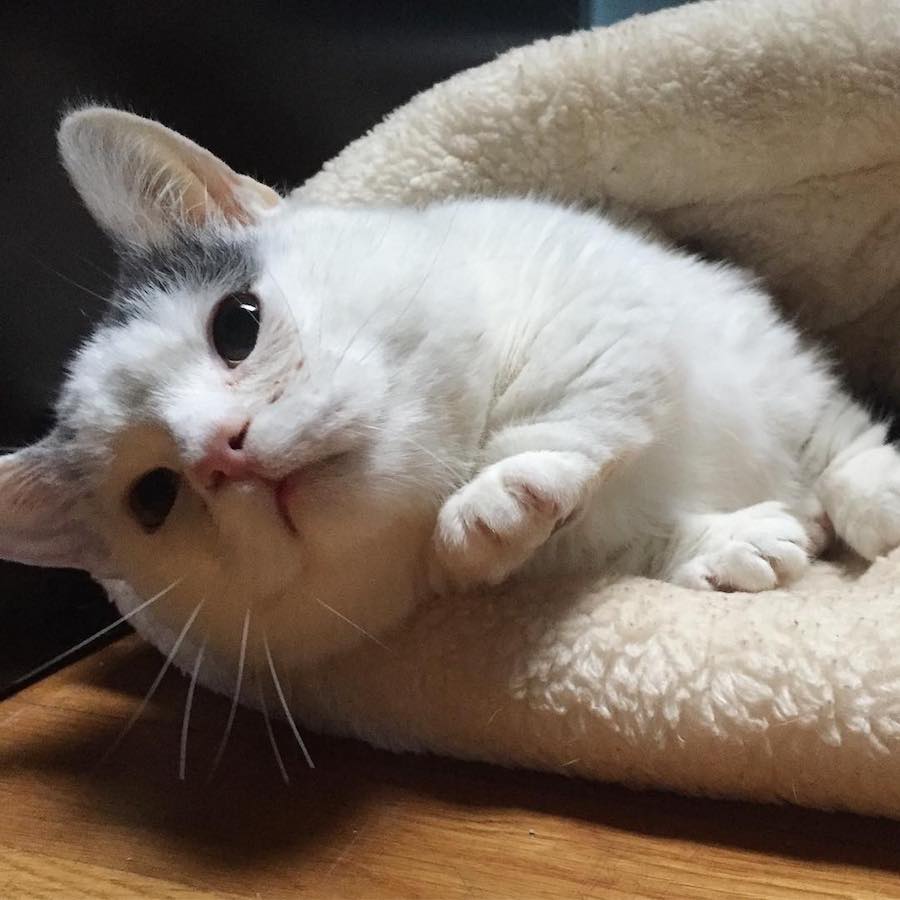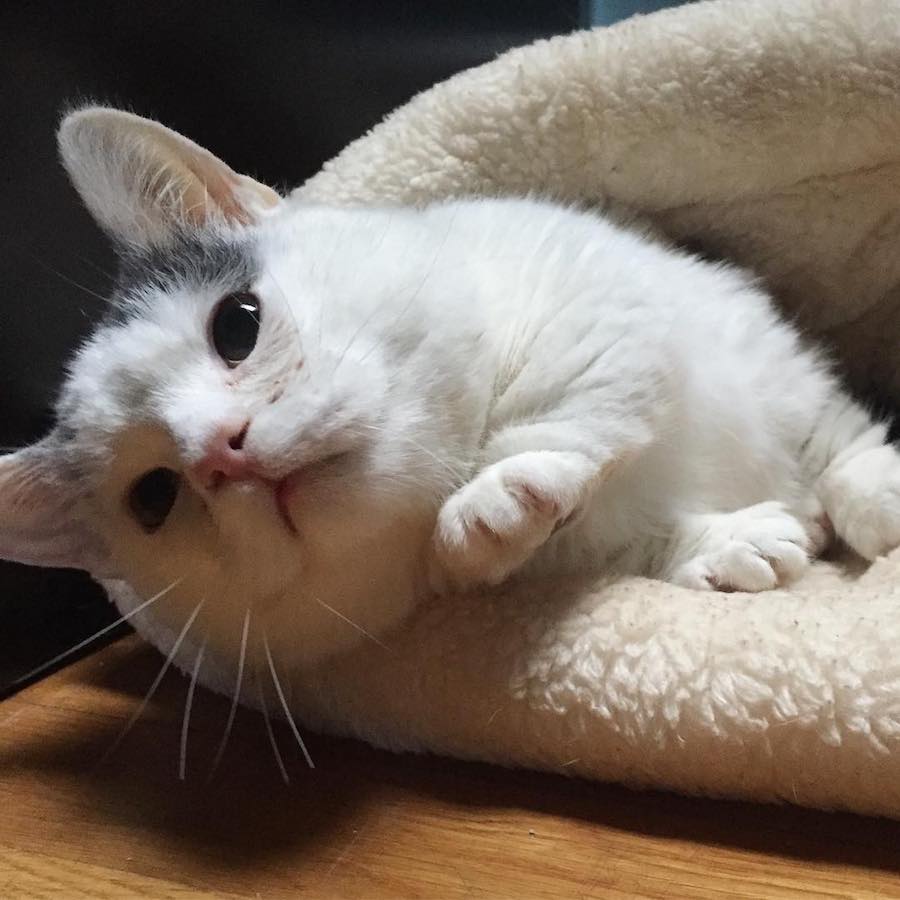 Holly, the little cat's mom, first heard about her from a friend. Potato (whose real name is actually Giselle) had been surrendered to a shelter in October 2016 by her owner. "The first time I saw [Giselle's Instagram profile]," remembers Holly, "my heart just cried for her."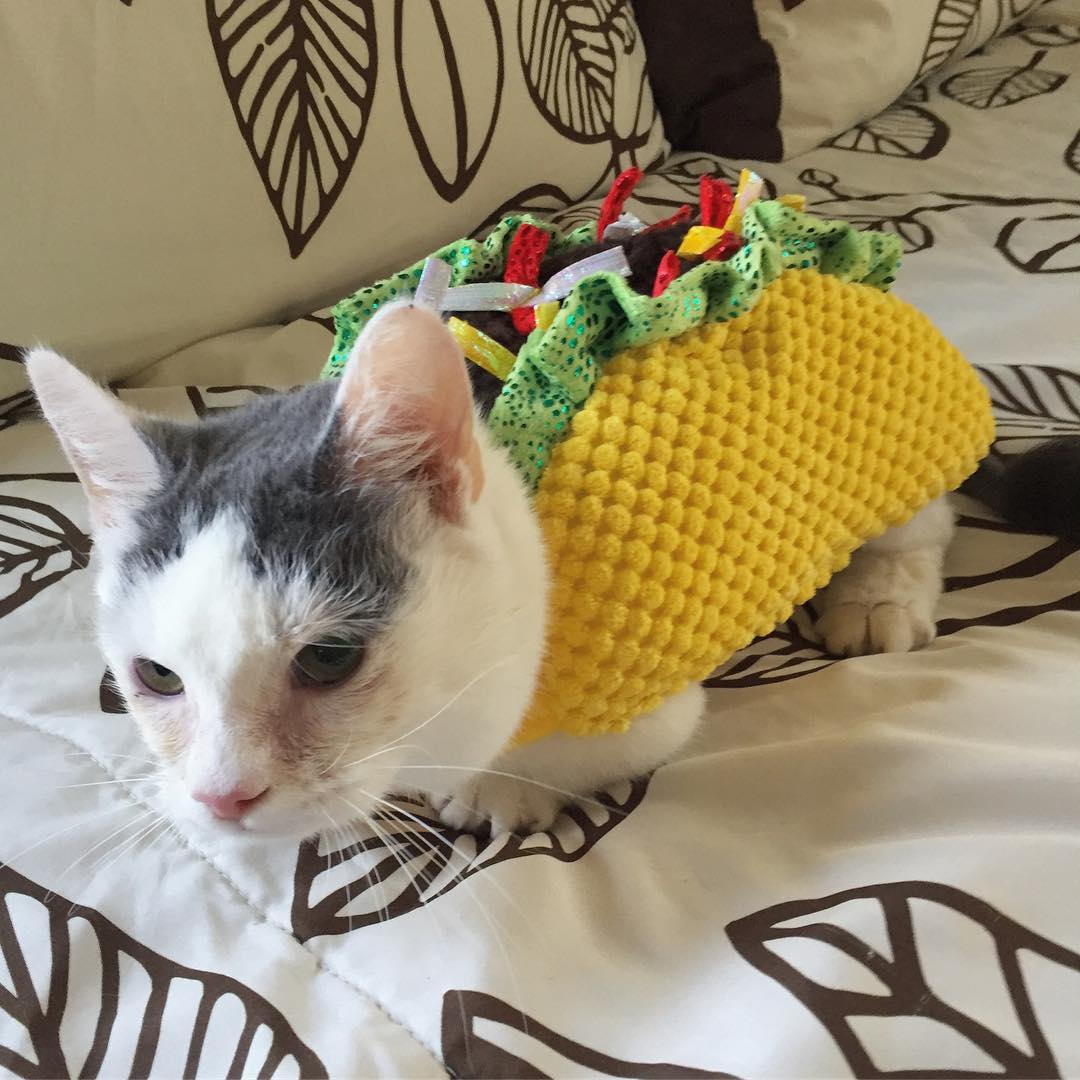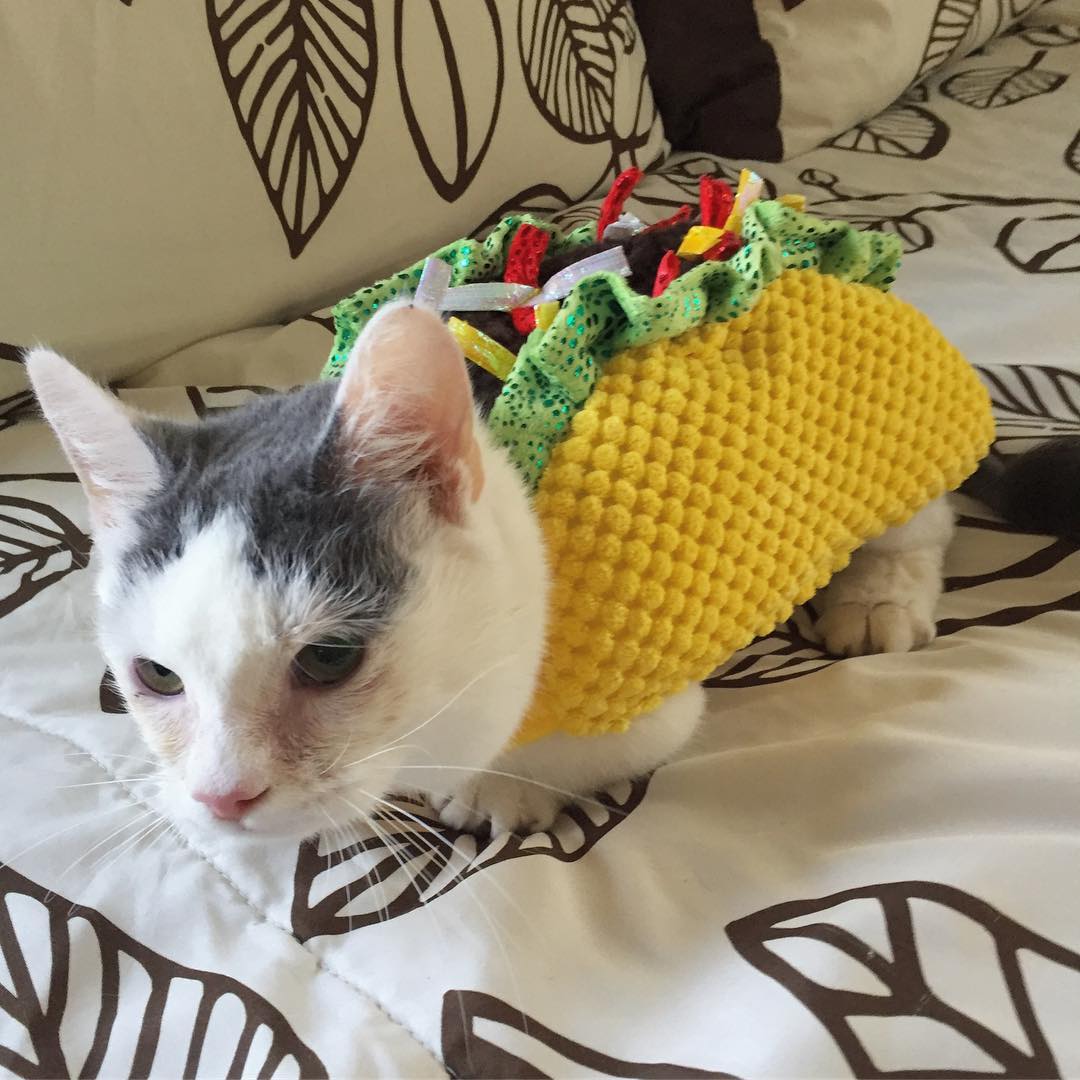 Holly had lost her elderly cat Lucy a few short months earlier; she needed a new ward to fill the void Lucy left. Holly adopted Lucy when she was 15 years old, she has enough experience taking care of senior cats and cats with special needs to support Potato. And Potato would need a considerable amount of support. "All of her joints and legs and spine were not formed correctly," explains Holly, which causes Potato constant pain. "Her rib cage is actually too small for her body but her heart and lungs are normal cat size, so they are crushed and twisted inside of her."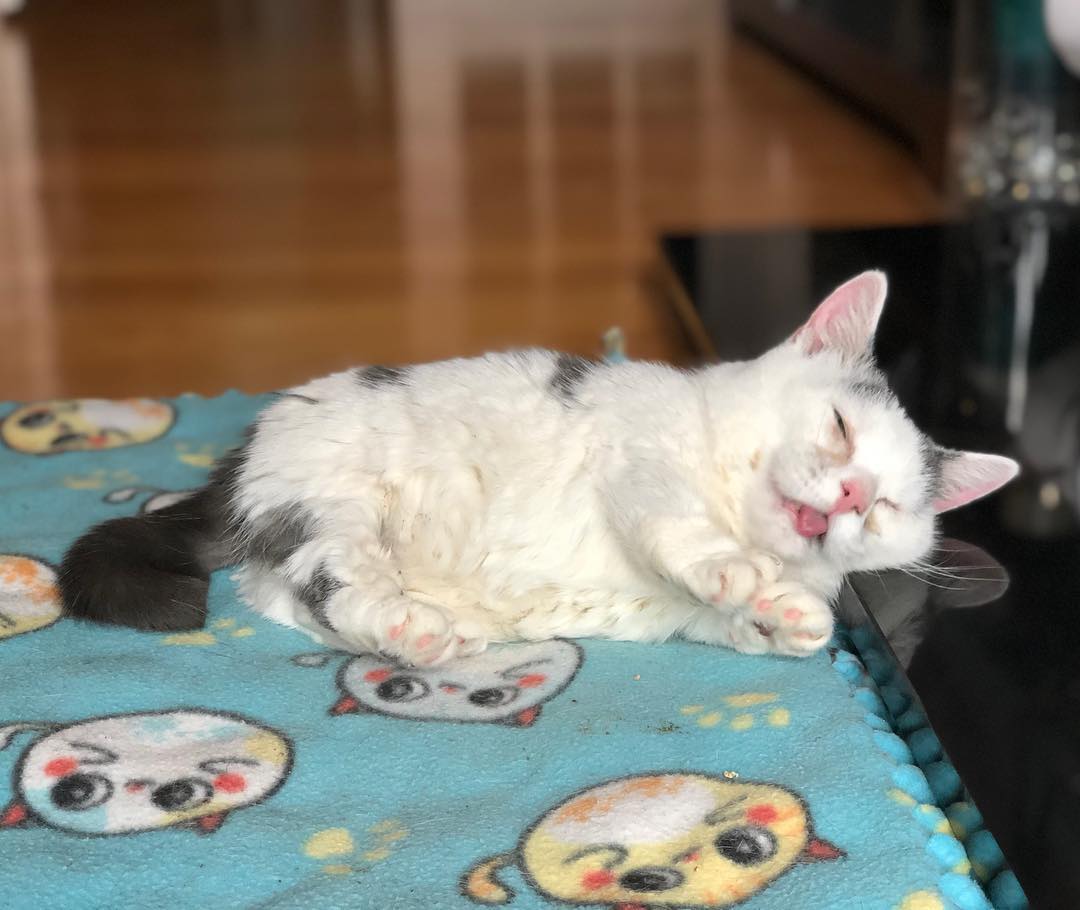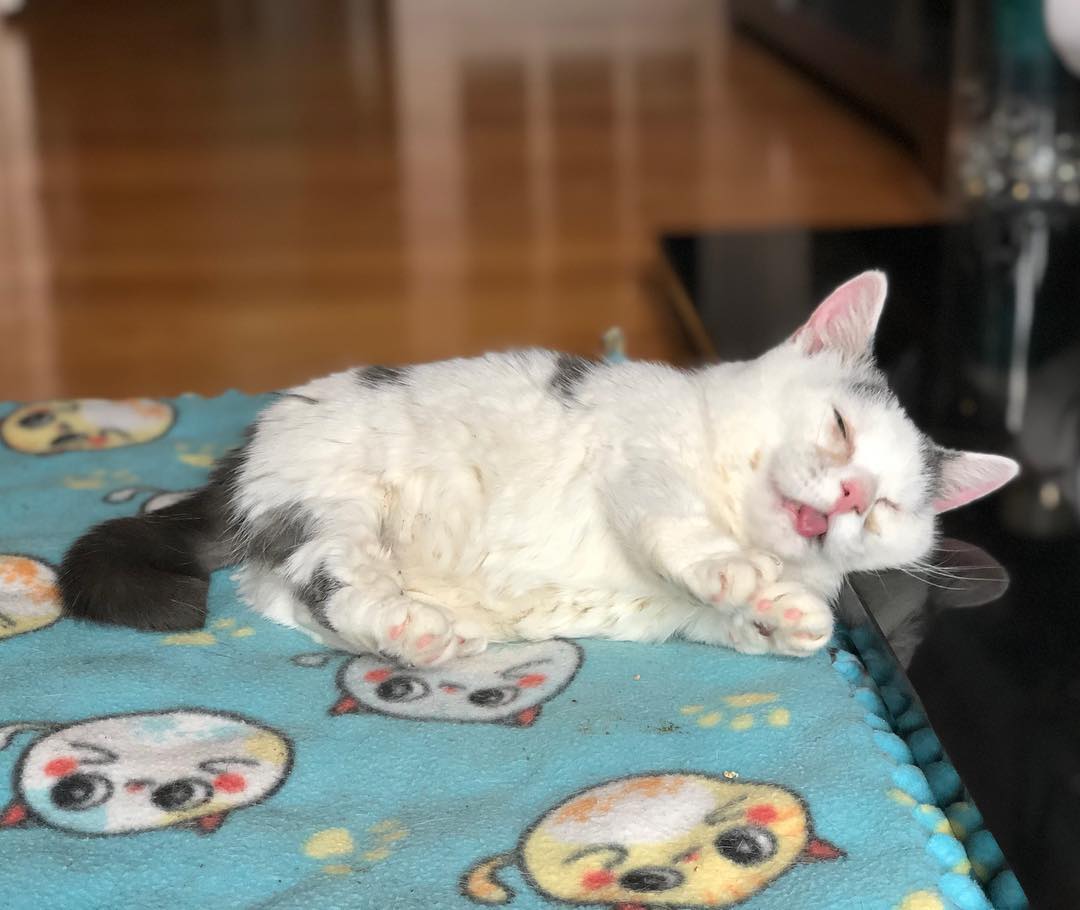 Holly spent one long night considering the decision before realizing that she was exactly who Potato needed.
"She was in bad shape medically," says Holly, "in and out of the emergency animal hospital and on a lot of medication to keep her comfortable." Within moments of meeting Potato for the first time, she had a medical emergency. It was the first vet visit of many for Holly and Potato, who officially became family on November 9, 2016.
Potato had a life-changing surgery not long after Holly adopted her which improved her quality of life. Now, the kitty runs around their house chasing her full-sized brother Jack, a ginger cat who is three times her size.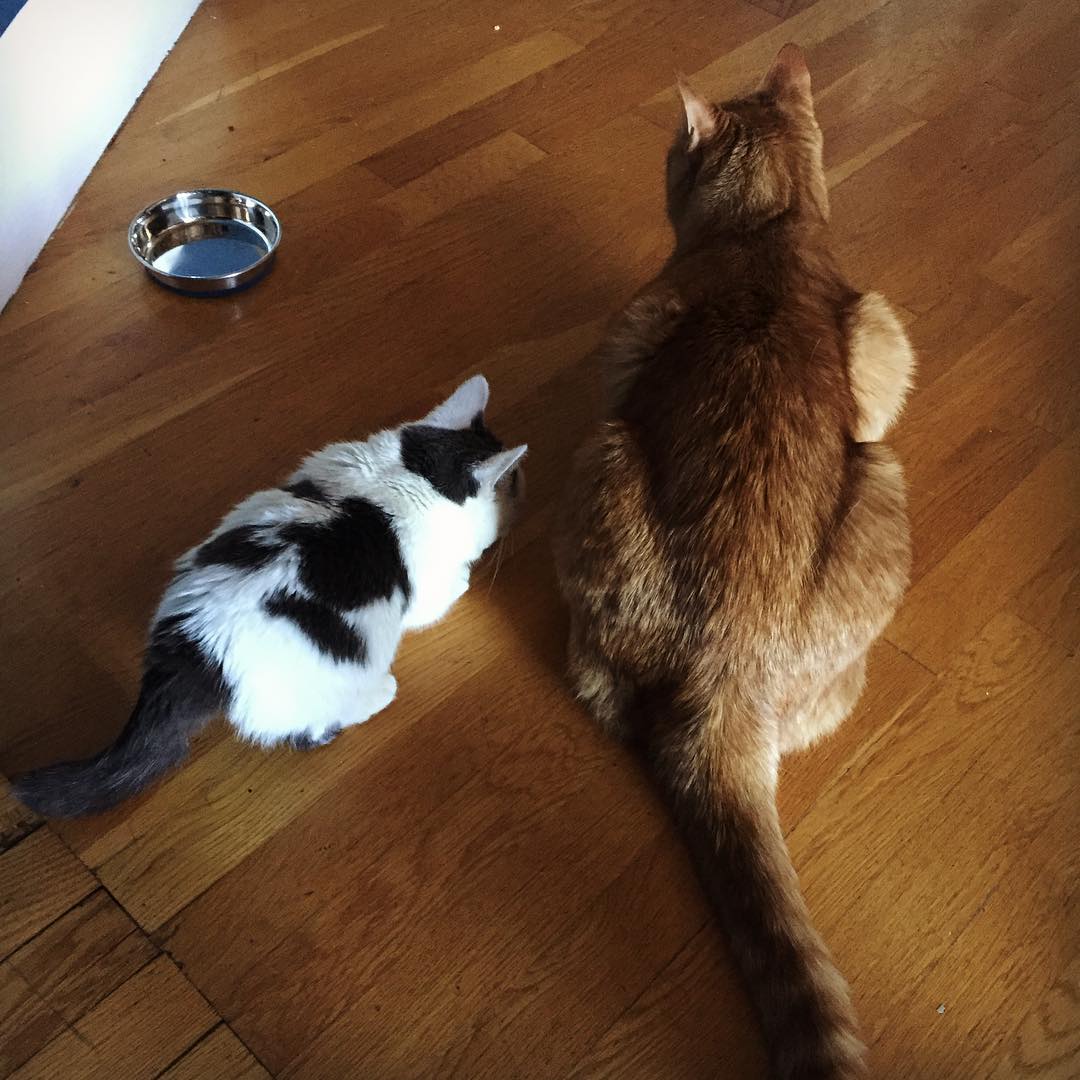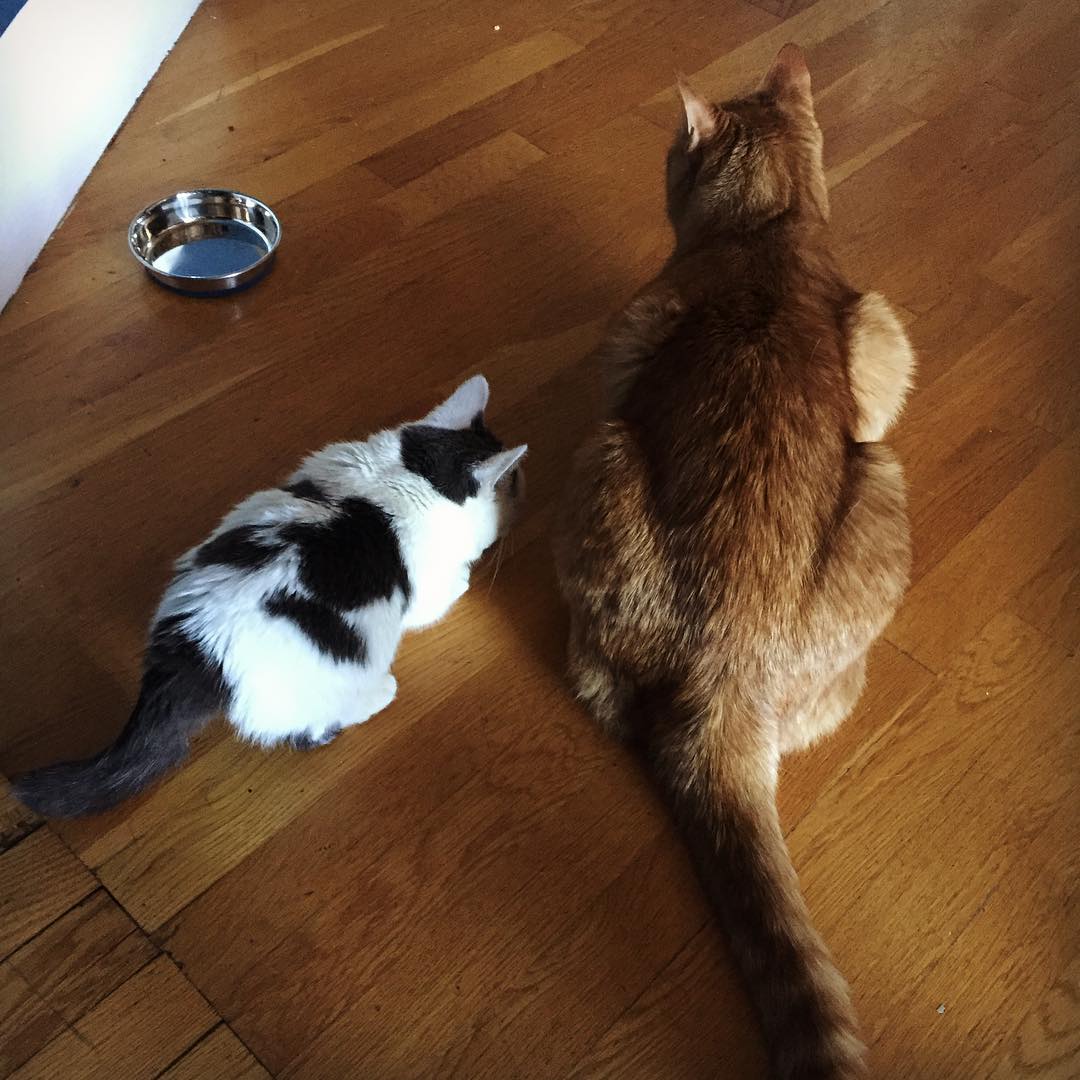 You can keep up-to-date (read: procrastinate at work) on this sweet potato's antics by following her on Instagram!
For more happy-ending rescue stories, check out this once-blind stray with magic eyes.