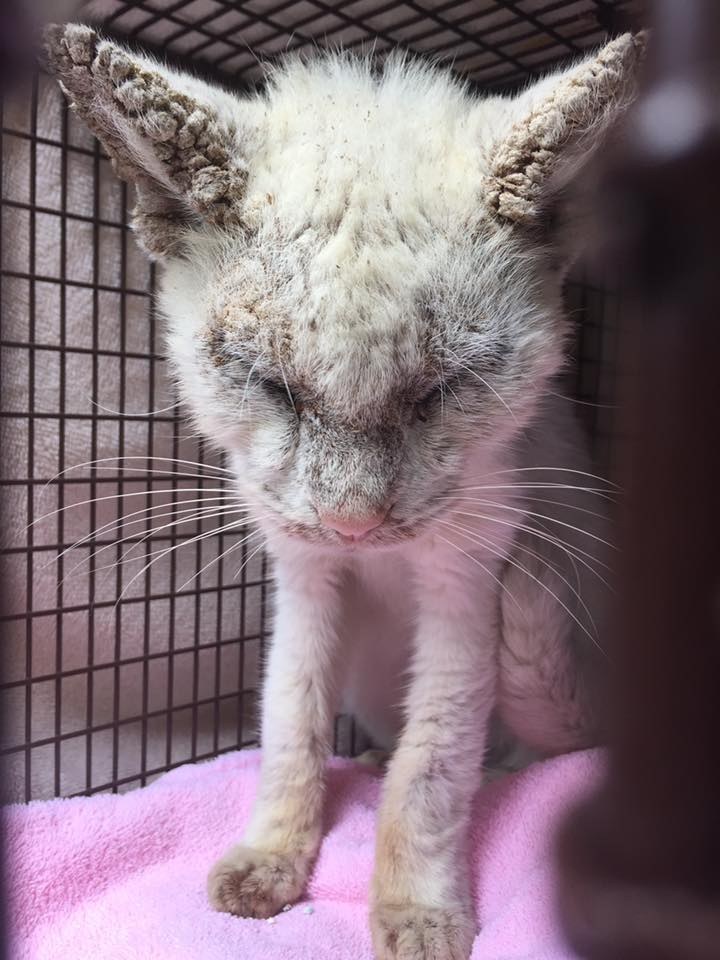 Cotton was found blind and living outdoors by a nice human named Joe in Florida. When leaving food outside for his cat, Cotton came out of nowhere and started eating the food. Joe could see the kitty was very hungry and in bad shape, with rough fur and his eyes crusted shut. Joe ran to get his cat carrier and lured Cotton into it with some food.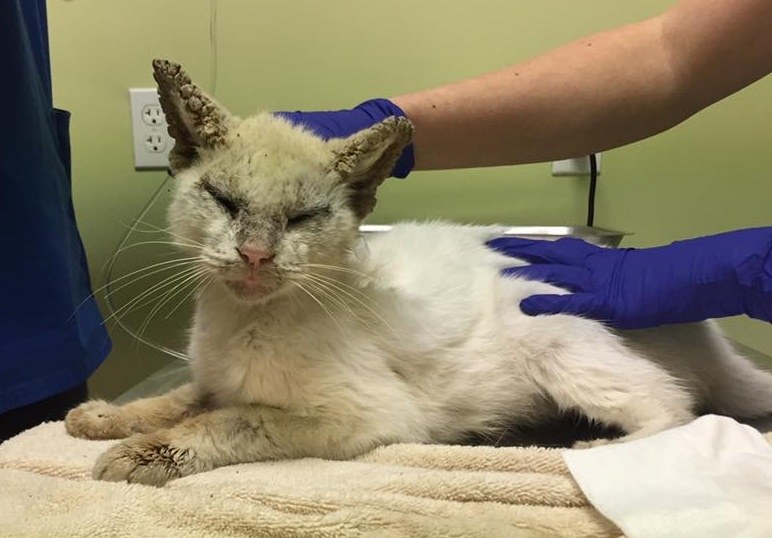 Joe reached out for help on Facebook and a friend recognized Cotton was suffering from mange. His friend came and took Cotton to an animal hospital for treatment. Despite the tough life he had before was rescued, he wasn't scared from when he got to the hospital hospital. The staff said Cotton must have known they were helping him because he was purring while they exampled him.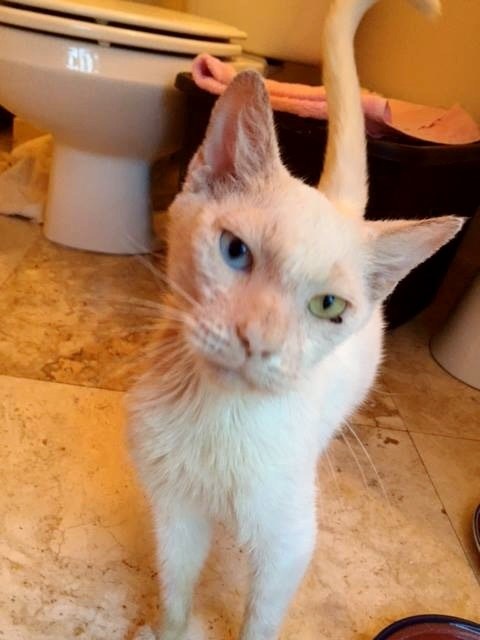 They gave him antibiotics, fluids, food and coconut oil to sooth his skin. His spirits grew quickly and he healed fast as well. After a few days, his eyes started to heal as well. When his eyes finally opened, the staff were surprized to see he had one blue and one yellow eye! This rare eye condition is known as heterochromia and other animals can get it as well, with it being most common in all-white cats.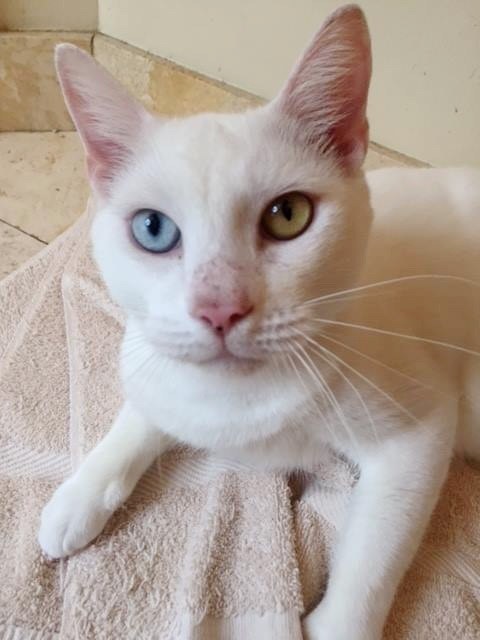 After a few months, his beautiful white fur has also healed and his good looks and friendly personality now shine through. Cotton is now ready for his forever home, so if you're in the Florida area and are interested in adopting, visit animalfriendsproject.org.