Move over, dogs. It's time for cats to take over the world of outdoor adventuring. And these two furry friends are leading the charge in the great Pacific Northwest. Fig & Scout are a pair of adventure cats from Vancouver Island that love to hike and travel in a spaceship-shaped backpack. With most "pet-friendly" accommodations meant for dogs, this pair makes a point to promote cat-friendly accommodations for other feline adventurers.
Their human Chelsea Robinson has been taking her Maine Coons on hikes since she first brought Fig to the beach.
Fig was born with a set of furry hiking boots.
But when she needs a break, she hops in her spaceship.
While she loves the great outdoors, she won't say no to a lil' pampering.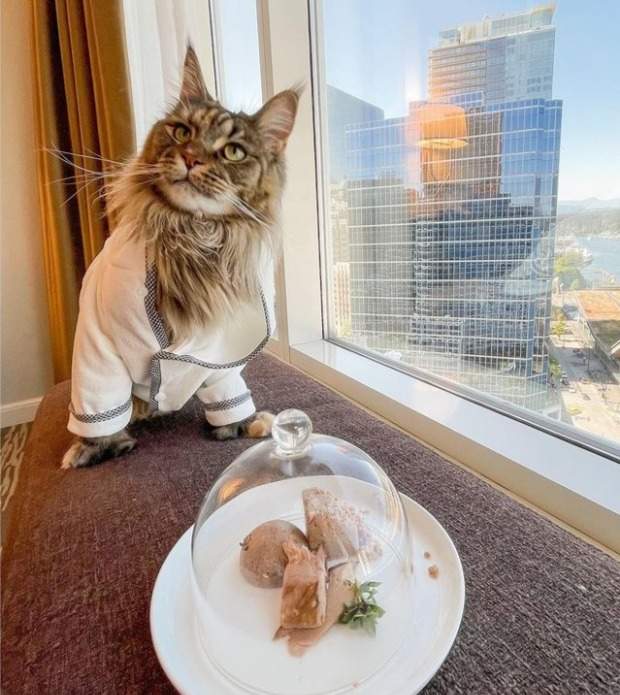 It wasn't long before Scout joined and they hit it off right away.
And the pair of adventurers have been exploring Vancouver Island with their humans ever since, from snowy mountains to lush forests to beautiful beaches.
Make sure to follow Fig & Scout at @a.cat.named.fig on Facebook, Instagram and TikTok to get your dose of adventure inspiration.