All the dogs that appear in the John Wick film series
With the highly anticipated John Wick Chapter 4 in theaters, let's take a look at the canine costars of each John Wick film!
Who are the dogs in the first John Wick film?
Daisy – Beagle Puppy (Andy)
Daisy was the inciting incident for the whole John Wick franchise when she was murdered. Daisy, while having a girl's name, was played by a boy Beagle named Andy. According to Andy's trainer Kim Krafsky, the pup and Reeves hit it off right away. Actor Omer Barnea had to "hurt" Daisy for the scene and he said felt terrible for even pretending to hurt a puppy. He would make up for it by cuddling and apologizing to Andy after each take. Also for the scene where Daisy licks John Wick's face to wake him, they had to spread bacon grease on Keanu's cheek to convince Andy to lick him. Andy even appeared on the red carpet for the John Wick premier and visited the set of Chapter 3. He was eventually adopted and renamed "Wick".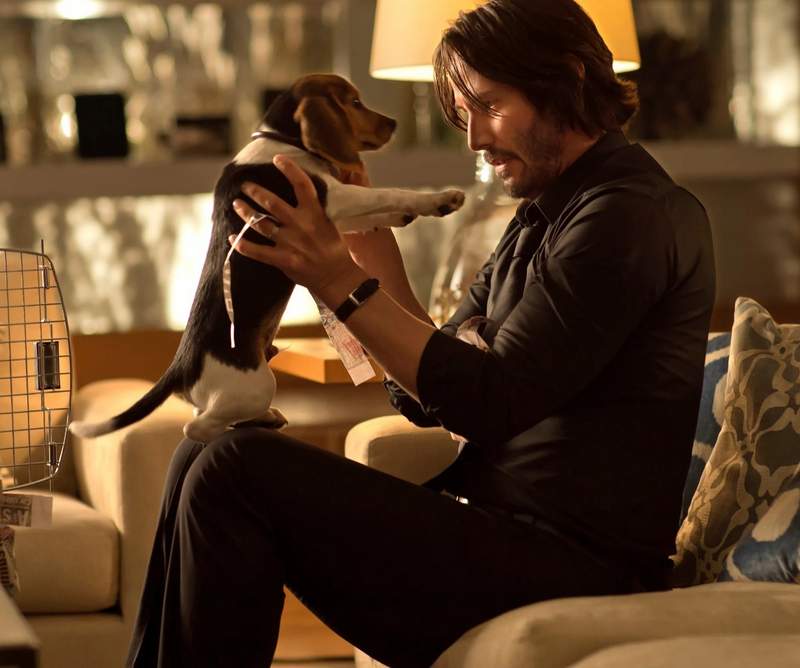 Who are the dogs in John Wick Chapter 2?
Unnamed – Pitbull (Burton and Cha Cha)
At the end of Chapter 1, John Wick takes a Pitbull from a kennel to call his own but notably doesn't name him. Wick just called him "dog" or "boy", with many thinking it's because he doesn't want to get too attached to the Pitty after losing Daisy. In Chapter 1 and 2, the Pitbull is played by Burton, who Reeves nicknamed "Bubba". In Chapter 3, a female doggy actor named Cha Cha took over… But will Wick's Pitty make an appearance in Chapter 4? You'll just have to watch to find out!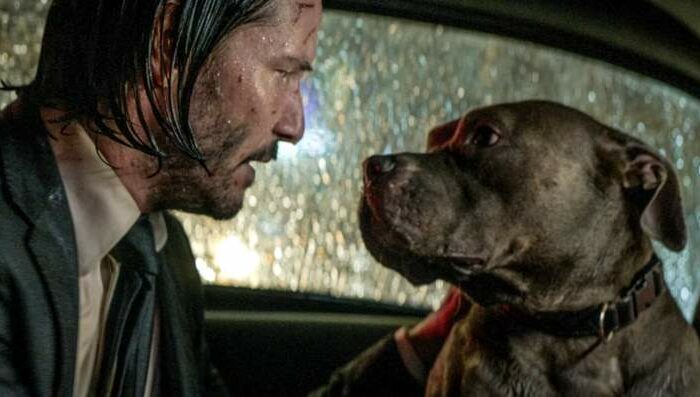 Who are the dogs in John Wick Chapter 3 – Parabellum?
Two Belgian Malinoises (Boyca, Ikar, Tai, Santana, and Sam 7)
Chapter 3 features Halle Berry with two Belgian Malinoises by her side (who are played by five dogs named Boyca, Ikar, Tai, Santana, and Sam 7). The dogs pull off some incredible stunts, making many assume they used CGI. But like the actors in John Wick, these dogs trained extensively to do their all their own stunts.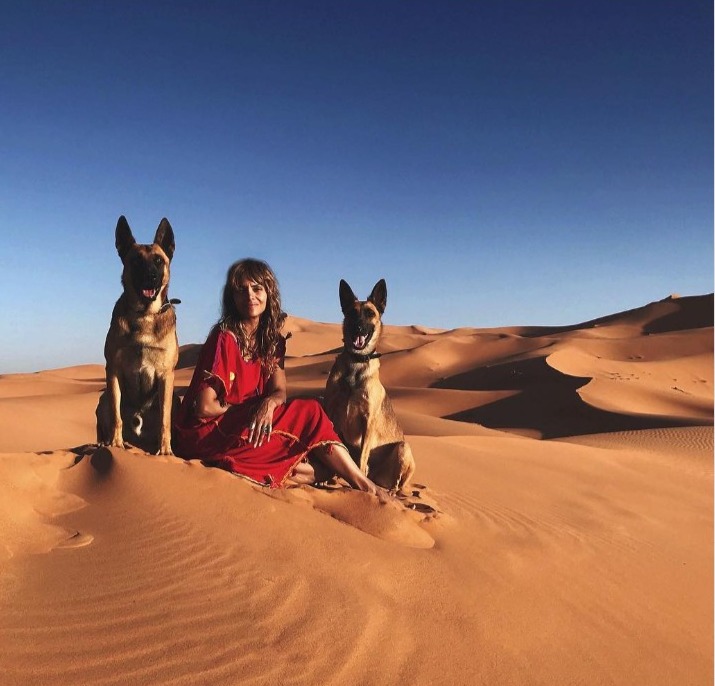 Berry helped train them personally for two or three hours a day. This was so the dogs would act more convincingly as Berry's real sidekicks and not need to look off-screen at a trainer for cues. Also, while filming in Morocco where there are plenty of stray cats, the dogs would occasionally ruin a scene by running off after a cat.
Who are the dogs in John Wick Chapter 4?
The Tracker's aka Mr. Nobody's Belgian Malinois (Same dog actors from Chapter 3)
If you saw the trailer for Chapter 4, a highlight was the appearance of a Belgian Malinois. Its human is "The Tracker" aka "Mr. Nobody", played by actor Shamier Anderson. The dog doesn't have an official name, but is referred to as the "Faithful Companion" in the script. The dog is also played by the same set of Belgian Mainoises from Chapter 3.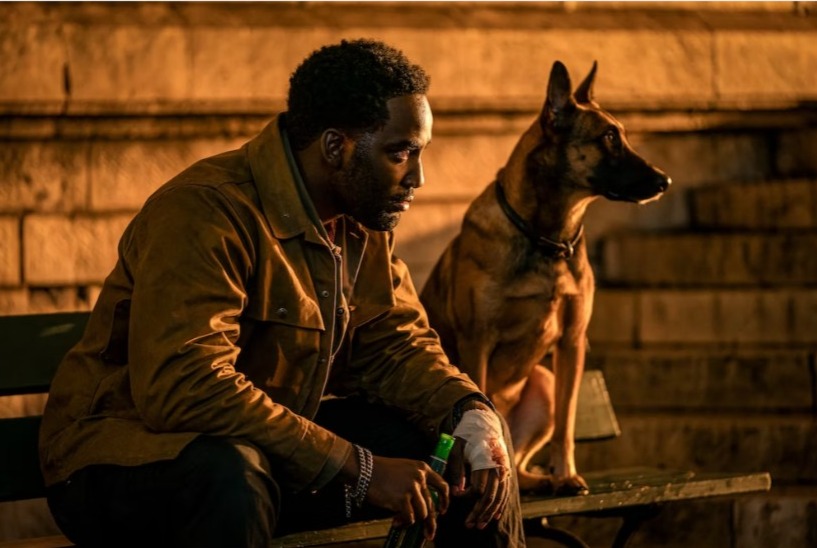 The real-life pet dogs of the John Wick actors
If any of the main cast members of all four John Wick films have dogs, you'll find them below!
Keanu Reeves – No Dogs 🙁
Yes, I just said you'd find the dogs of John Wick actors here, but including Keanu is needed as so many people come to CelebrityPets.net to find out if he has dogs IRL, which sadly isn't the case…
Halle Berry – Jackson and Roman
While Halle Berry has two tough Belgian Malinois on-screen as Sofia Al-Azwar in Chapter 3. IRL she has two cuddly Labradoodles named Jackson and Roman. (And if you're interested, she also has a cat named Spanky)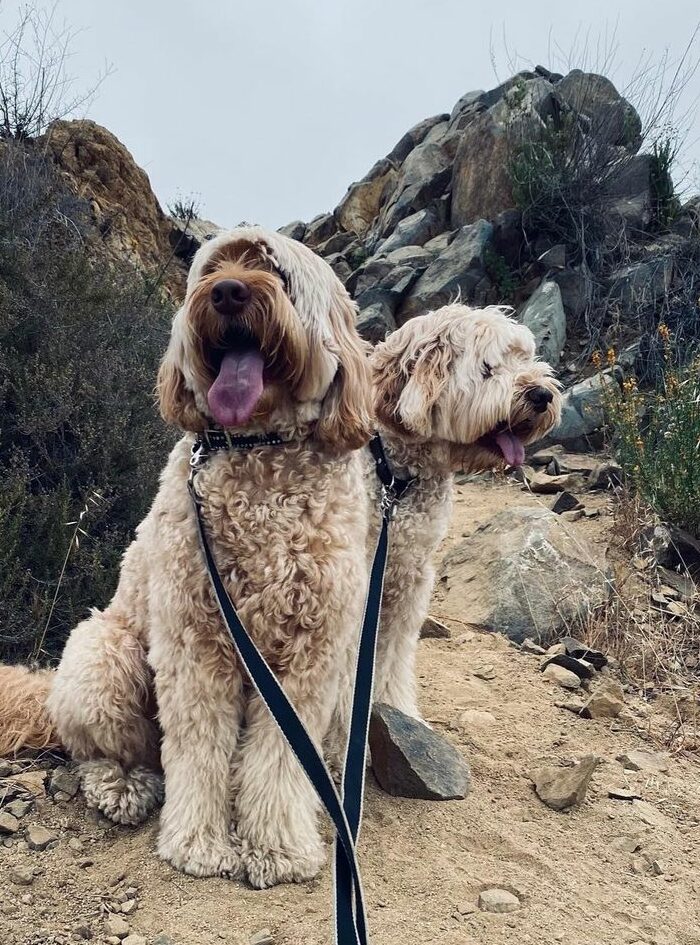 Lance Reddick – Rescue Dog Pack
The late and great Lance Reddick played the memorable character of Charon the Concierge. He was a devoted dog dad who sadly leaves behind four rescue dogs along with his family. Pictured below, the top left dog's name is Miss Marigold, top right is Ron, and bottom right is Tilly. The name of the bottom left barker is unknown.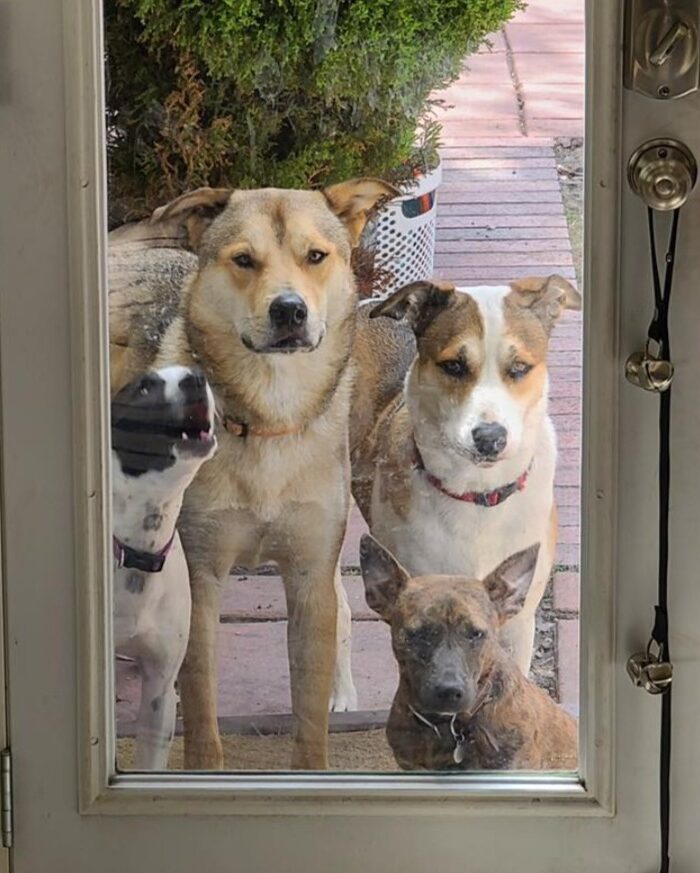 Mark Dacascos – Fred and Ruby
Mark Dacascos plays Zero, an assassin and John Wick's #1 fanboy, in Chapter 3. He has two beloved rescue dogs named Fred and Ruby.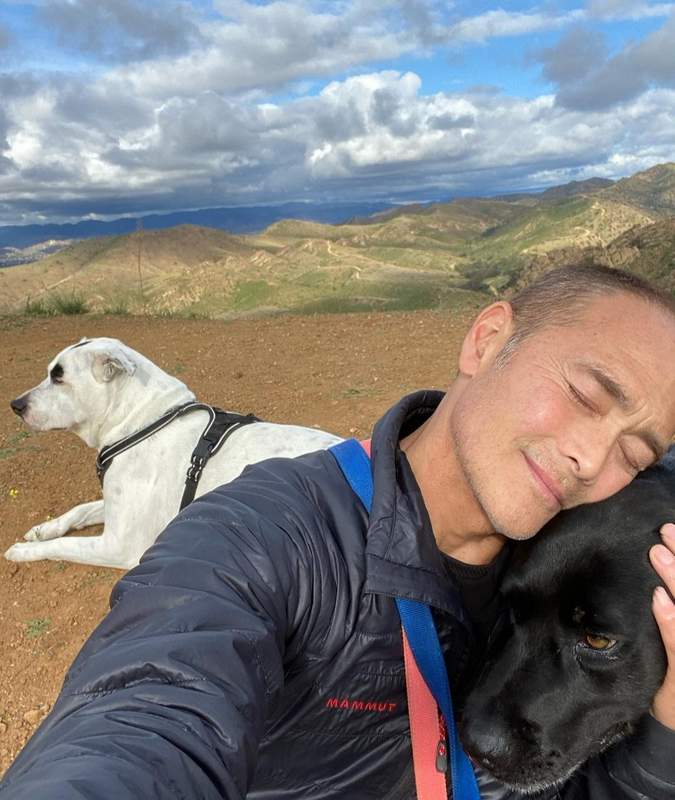 Donnie Yen – Collie
Donnie Yen plays Caine, a blind assassin, in Chapter 4. He hasn't publicly shared if he currently has a dog, but he did share an old photo of him with his Collie.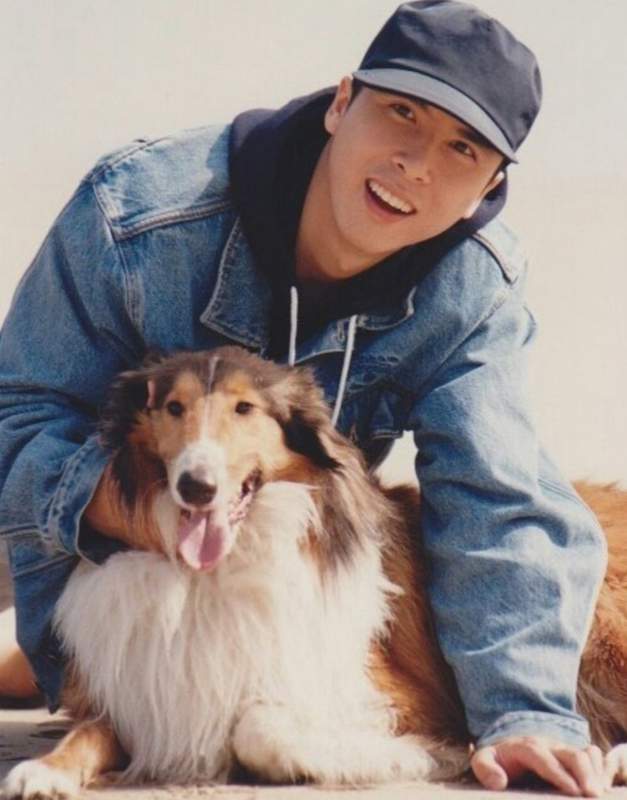 Riccardo Scamarcio – Collie
Riccardo Scamarcio plays mafia boss Santino D'Antonio in Chapter 2. He currently has a dog that's also a Collie.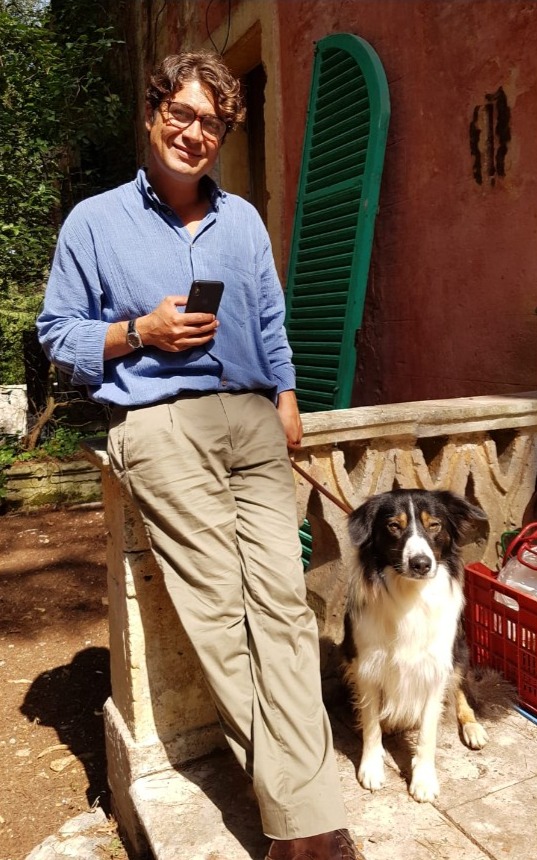 Alfie Allen – Ata the Frenchie
Now back to where it all started with Alfie Allen as Iosef Tarasov, the puppy-killing Russian mobster. He loves puppies in real life, of course, and has a cute French Bulldog named Ata, seen here looking a lil tipsy in a pub with him.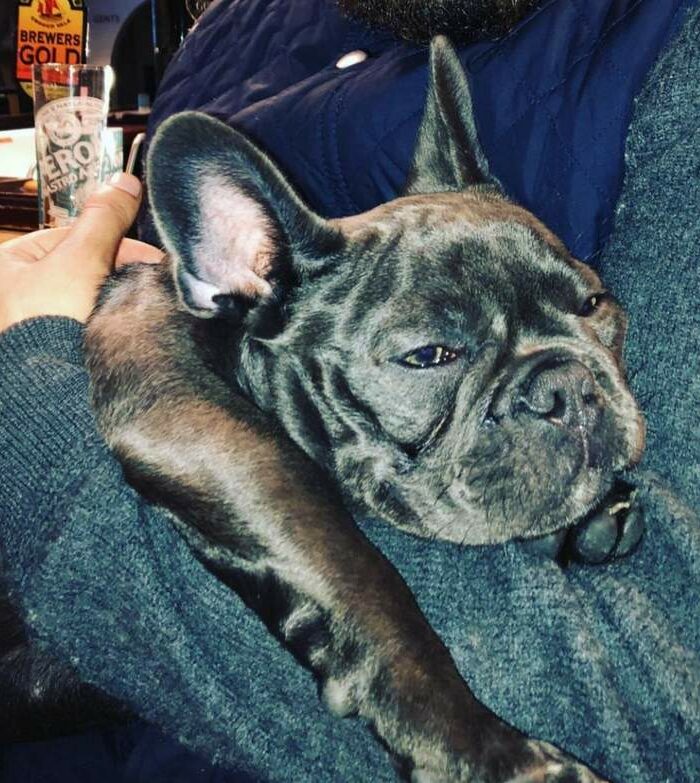 John Leguizamo – Chewbacca
John Leguizamo plays John Wick's chop shop mechanic buddy Aurelio. He has a Poodle named Chewbacca, that he got after a recommendation from Poodle enthusiast Robin Williams.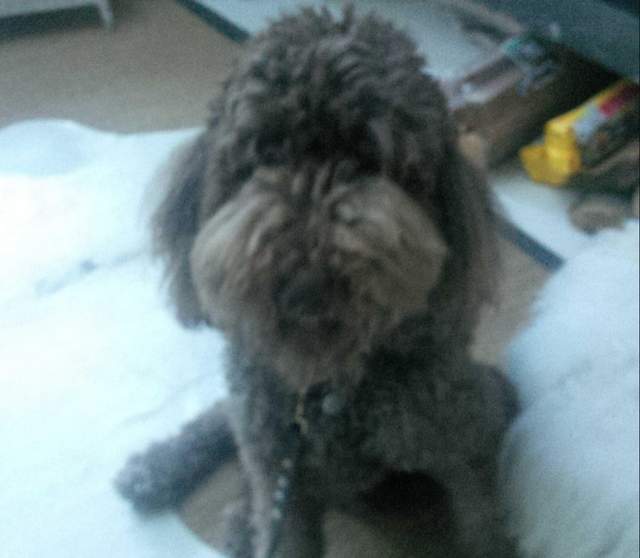 Ruby Rose – Ru and Chance
Ruby Rose plays Ares, the bodyguard to crime boss Santino D'Antonio in Chapter 2. In real life, Rose plays bodyguard to her two rescue pups Ru and Chance, along with shelter dogs in her native Australia. Rose is seen below with Chloe, one of many shelter dogs she's helped get adopted.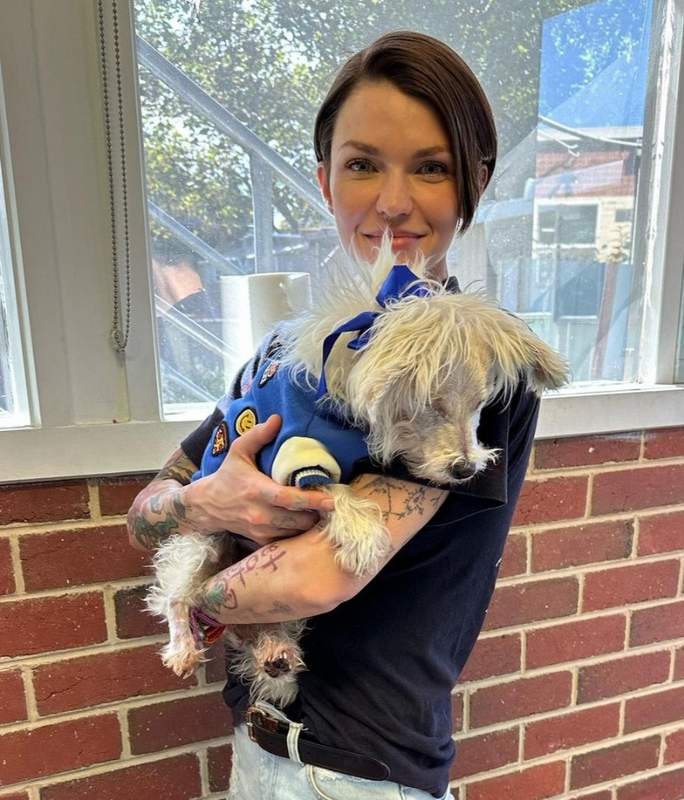 Asia Kate Dillon – Herbert
Asia Kate Dillon plays the mysterious Adjudicator in Chapter 3. She's also mysterious IRL with no public social media, so how her dog Herbert looks is also a mystery. In an interview, she did reveal that Herbert is a rescue that's a Poodle-Beagle-Terrier mix. You'll just have to use a lot of imagination to visualize what that pup might look like.
Anjelica Huston – Mercedes and Pootie Pie
Anjelica Huston plays The Director in Chapter 3. Off-screen she directs her two rescue dogs Mercedes and Pootie Pie.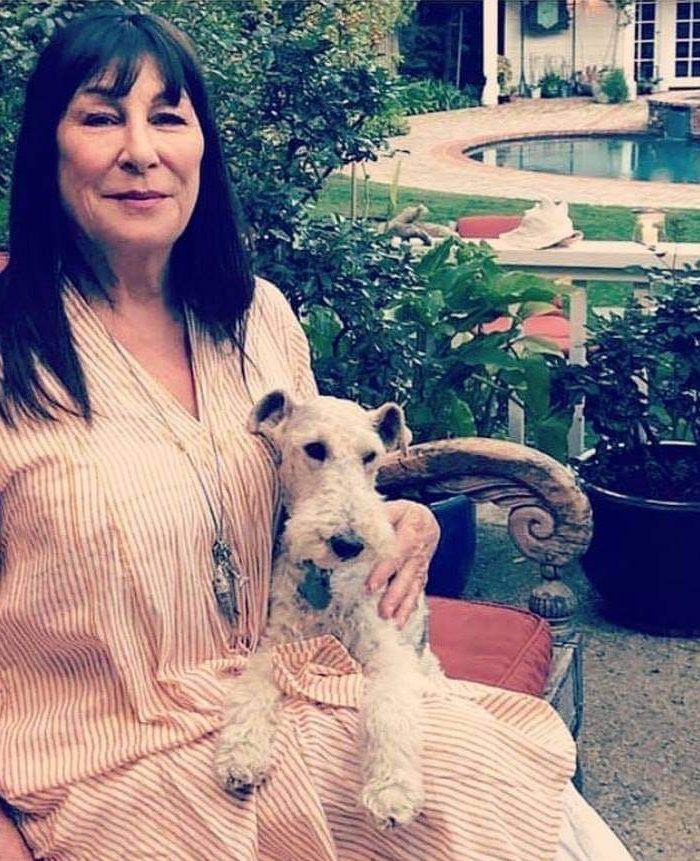 Hiroyuki Sanada
Hiroyuki Sanada makes his appearance in Chapter 4. It's unknown if he currently has a dog, but here's an old photo of him with a cute pup he used to have.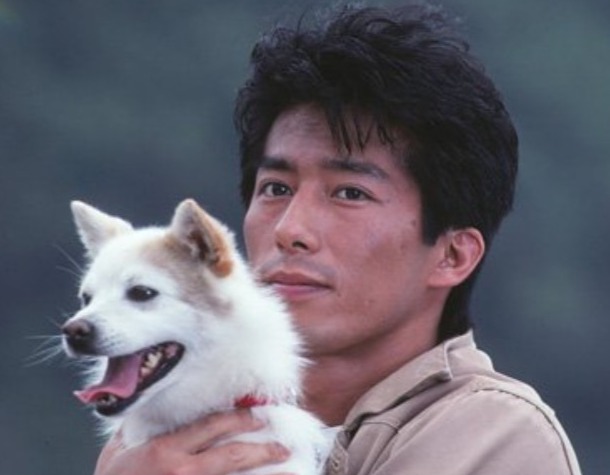 Laurence Fishburne
It's unknown if the Bowery King currently has dogs, but he has two Pointers back in the 2000s.
Rina Sawayama – Kaya
Rina Sawayama plays the concierge of the Osaka Continental hotel in Chapter 4. She has a rescue dog named Kaya.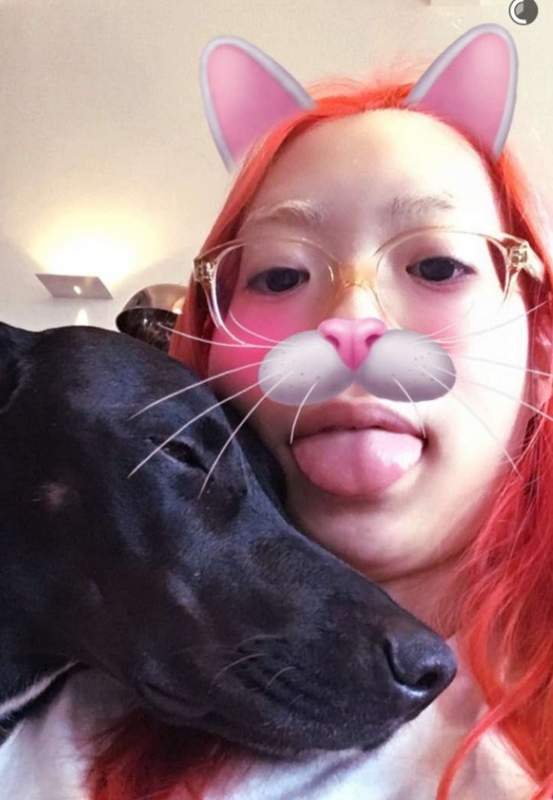 Adrianne Palicki – Two Dogs
Adrianne Palicki has two rescue pups and plays a contract killer out to kill John Wick in Chapter 1.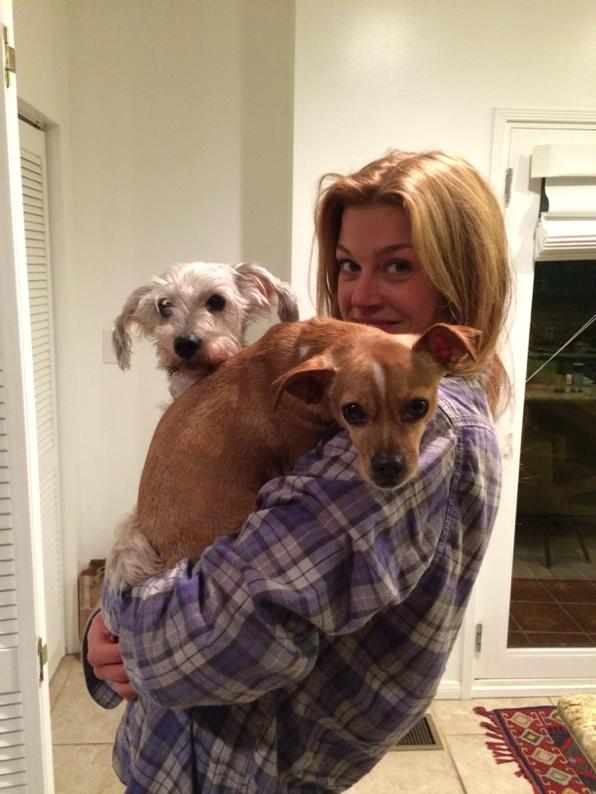 Daniel Bernhardt – Cairn Terrier
Swiss actor and martial artist Daniel Bernhardt has a Cairn Terrier, seen draped over his shoulders at the beach. He played Russian assassin Kirill in Chapter 1.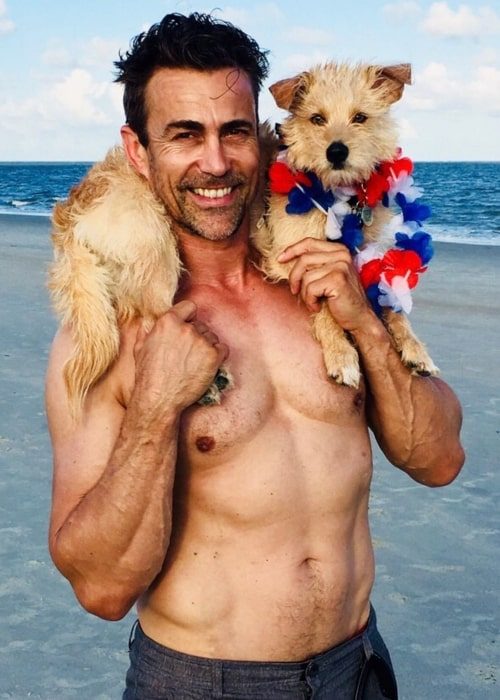 Bridget Moynahan – Two Sheepadoodles
And to finish off our list, we have Bridget Moynahan, aka the late Mrs. Helen Wick. She has two Sheepadoodles. Sorry, we couldn't find a full photo of them, but she did share this cute snoot closeup.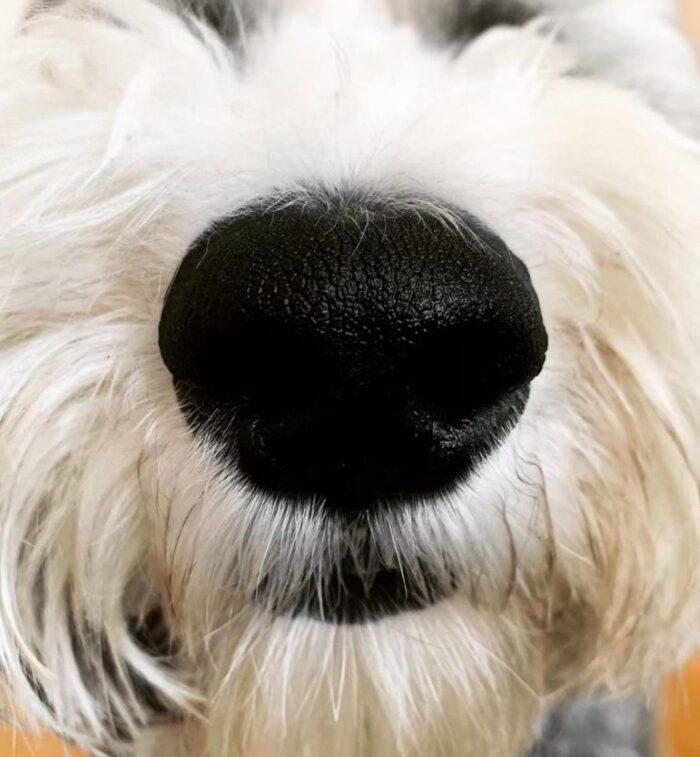 And in case you missed it back when Chapter 1 came out, check out Dog Wick: What if Keanu Reeves and his puppy switched roles? (video)