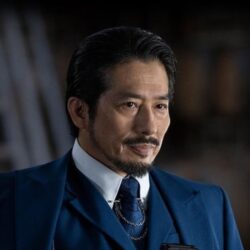 Birthday
October 12, 1960 (63)
Hiroyuki Sanada is a Japanese actor and martial artist who has a decades-long career in films and television. He is widely known for his roles in films like The Last Samurai, 47 Ronin, and Avengers: Endgame. He has also appeared in films with Hollywood A-list actors like Tom Cruise, Keanu Reeves, and Robert Downey Jr. He has also starred in films with international actors such as Jet Li, Gong Li, and Takeshi Kaneshiro.
Sanada is widely respected for his martial arts skills, most notably with his sword-fighting abilities, which he has showcased in films like The Last Samurai and 47 Ronin. He has also trained in both Aikido and Karate. His martial arts skills have been put to good use in his roles, and he is even credited as fight choreographer in some films. Sanada is also highly respected for his acting skills. He has won numerous awards, including the Japanese Academy Award for Best Actor for his role in the film Heaven, and the Best Supporting Actor award at the Yokohama Film Festival for his role in the film Udon.
In 2022 he had a role in Bullet Train with Brad Pitt and in 2023 he had a role in John Wick: Chapter 4 with Keanu Reeves.
RELATED: Dogs of John Wick – The Definitive Guide to The Dogs of the Films and Cast