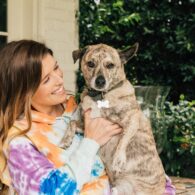 Maverick
Katherine Schwarzenegger is an animal advocate and an ambassador for Best Friends Animal Society and the ASPCA. She wrote a children's book, Maverick and Me, to teach children the value of adopting pets. Katherine Schwarzenegger became a 'foster fail' when she met Maverick, and calls him her first child.
CanidaeTM
CanidaeTM, a premium pet food company, announced a partnership with Katherine Schwarzenegger Pratt. The New Sustain The Goodness Campaign and Product Line focuses on sustainability in pet food and is an environmentally friendly alternative pet food line. Katherine is known for her work with animal rights and animal advocacy and for her environmentally-focused lifestyle. The couple have a green farm that they operate to lessen their environmental footprint on the world.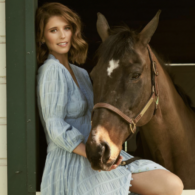 Cinco
Cinco is Katherine Schwarzenegger's horse. Cinco was a gift for Katherine from her parents when she was in middle school. She says she has spent countless hours with him over the past almost 20 years, going to the barn every day after school to ride. Katherine said riding "brought me joy, freedom and unconditional love. I have wonderful memories riding, doing homework on the floor of Cinco's stall, friendships made at the barn, horse shows and quiet walks in nature with him. When I went to college I put the pause button on riding and it tugged at my heart strings, but after a few years I came back to it and realized how big of a piece of me is connected to riding. As Cinco has gotten older, he has continued to be a special part of my life; introducing him to my husband when we first started dating and then to our little girl shortly after she was born. I am so grateful to have these pictures of my beautiful Cinco and I and will treasure them always."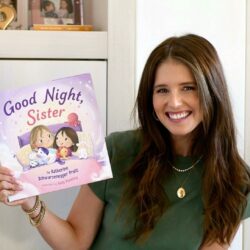 Birthday
December 13, 1989 (33)
Katherine Schwarzenegger Pratt is an American author. She is a passionate animal advocate and an ambassador for Best Friends Animal Society and the ASPCA. She has an exclusive collaboration with Chuckit!® for the Chuckit!® X Katherine Schwarzenegger Limited Edition Launcher Set. Katherine is known for being the oldest child of Arnold Schwarzenegger and Maria Shriver.
Katherine Schwarzenegger Pratt's Books
In 2010, Katherine Schwarzenegger wrote a book entitled Rock What You've Got: Secrets to Loving Your Inner and Outer Beauty from Someone Who's Been There and Back. In it, Schwarzenegger describes her personal journey and encourages other young women to achieve confidence and a positive self-image. She had body image issues between fourth and seventh grade, but now controls her physical and mental health with walking exercises and yoga. Katherine Schwarzenegger also wrote I Just Graduated . . . Now What? and The Gift of Forgiveness: Inspiring Stories from Those Who Have Overcome the Unforgivable.
Charity Work and Dog Adoption
Schwarzenegger is an American Society for the Prevention of Cruelty to Animals Ambassador and supports the Best Friends Animal Society. She's outspoken on the importance of pet adoption and wrote Maverick and Me a kid's book on the subject. The book provides insight on what it means for pets in shelters — we should all take care to find our furry friends new loving families. In 2019 Katherine Schwarzenegger partnered up with Pedigree hosting an exclusive podcast about why adopting another animal might just be your ticket toward happiness this year
On Instagram, Katherine Schwarzenegger tells the story of how she came to be a foster mom and eventually a foster fail to Maverick, she says "In 2013 my sister and I came upon a local woman who needed help fostering puppies over the thanksgiving holiday. We had never fostered before but we quickly turned my moms garage into a puppy play area and took in the puppies in the pictures. We found them all wonderful and loving homes and it was such a rewarding experience. It also led me to my little Maverick, who came to me as my final foster and our whole family fell in love with him. The world of animal rescue (fostering and adoption) is such a beautiful one that is so important and makes such a huge difference in the lives of so many animals. This holiday season check in with your local shelters and see if they need help with fostering, supplies or donations. Caring for these sweet innocent animals is beautiful work and if you are able to take in an animal or help in another way, you will feel your heart grow. Some of my fave la rescues @loveleorescue @animalhopeandwellness @deityanimalrescue @bfas_la #adoptdontshop"
Katherine Schwarzenegger uses her public platform to try to help pets get adopted. Other famous celebrities who have adopted dogs include David Arquette, Rachel Bilson, and Sandra Bullock.
Personal Life
Katherine Schwarzenegger started dating actor Chris Pratt in June 2018. Schwarzenegger and Pratt announced their engagement on January 13, 2019. On June 8, 2019, they were married in Montecito, California. In April 2020, they announced that Katherine was expecting her first child, the second for Pratt, and on August 2020, she gave birth to a daughter. They had their second child in 2022. The family live together on their farm in California.