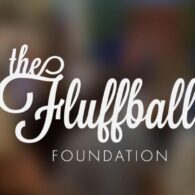 The Fluffball Foundation
Emmanuelle Vaugier is the founder of The Fluffball Foundation, which she launched out of her house in 2009. The Fluffball Foundation hosts events to raise funds for various animal rescue groups. In 2019, she launched The Fluffball Relief Fund, an organization that can react quickly to rescue animals trapped during or after natural disasters. Beyond her support for The Fluffball Foundation, Vaugier is a proud pet parent to several rescue animals, highlighting her dedication to providing care for those animals in need. Her love for animals and commitment to their welfare speaks volumes about her compassion and empathy, both traits that are clearly mirrored in the characters she brings to life on screen.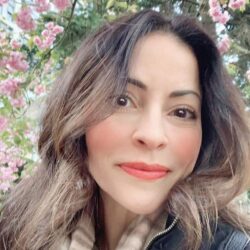 Birthday
June 23, 1976 (47)
Emmanuelle Vaugier is a versatile Canadian actress best known for her TV roles such as Detective Jessica Angell on CSI: NY. Vaugier's foray into the world of acting began with smaller roles, but she quickly moved into the spotlight. In film, she is perhaps best known for her performance in Saw II and Saw IV, where she played the character Addison Corday, an individual caught in the gruesome machinations of the Jigsaw Killer. Moreover, her striking performance in the cult classic Mirrors 2 helped to cement her position as a compelling performer in the horror genre. Television has also played a pivotal role in Vaugier's career. Her multi-season run on the CBS crime drama CSI: NY as Detective Jessica Angell and recurring appearances on the popular series Two and a Half Men as Mia, Charlie Harper's (played by Charlie Sheen) love interest, showcased her versatility and on-screen appeal.
Over the course of her career, Vaugier has worked alongside a range of notable actors and directors. These collaborations have undoubtedly enriched her artistic journey. In the film 40 Days and 40 Nights, she shared the screen with Josh Hartnett, demonstrating her talent in the romantic comedy genre. Vaugier also worked closely with Michael Rosenbaum in the television series Smallville, playing the unforgettable role of Dr. Helen Bryce. On the set of Two and a Half Men, she developed a remarkable on-screen chemistry with Charlie Sheen, which audiences found irresistible. Her role in the procedural drama CSI: NY had her collaborating with the talented Gary Sinise. Moreover, Vaugier joined forces with the prolific director Darren Lynn Bousman in Saw II and Saw IV, an experience that honed her ability to portray complex and emotionally charged characters.
In terms of recognition for her work, Vaugier has been acknowledged for her exceptional talent and commitment to her craft. She received a Leo Award nomination for Best Lead Performance by a Female in a Dramatic Series for her role in the Canadian television drama Godiva's. Additionally, her performance in Painkiller Jane, a Sci-Fi Channel series where she played Capt. Jane Elizabeth Browning, earned her significant critical appreciation.