Think your #foodstagram or #ootd game is strong? Well, Maro grams the best food shots while wearing the best outfits of the day, without one peace sign or duckface. So you can all just stop eating or putting on clothes now. Rocking an Instagram feed that could make Anthony Bourdain jealous, Maro has shot after shot with delicious Japanese meals and costumes to match.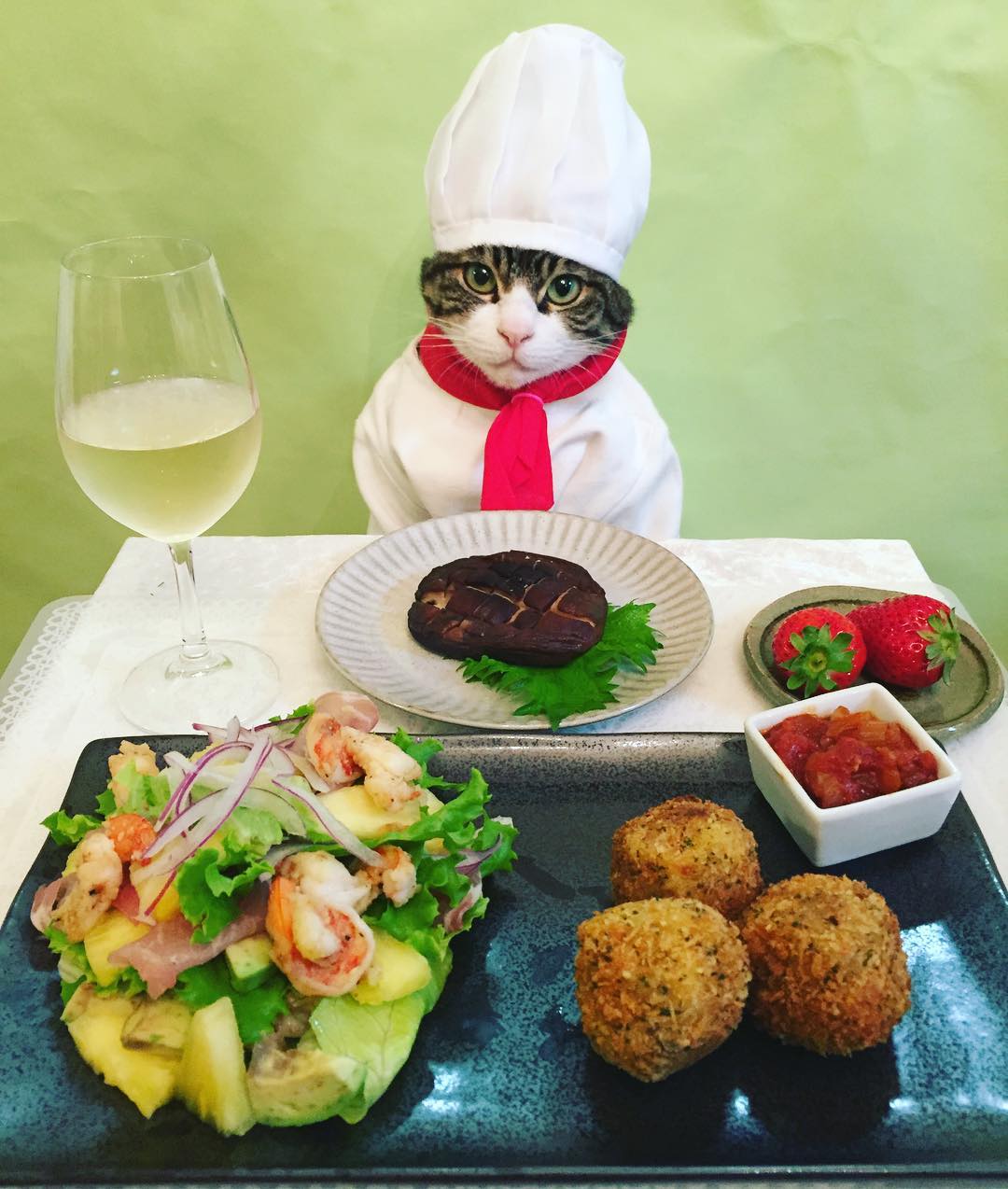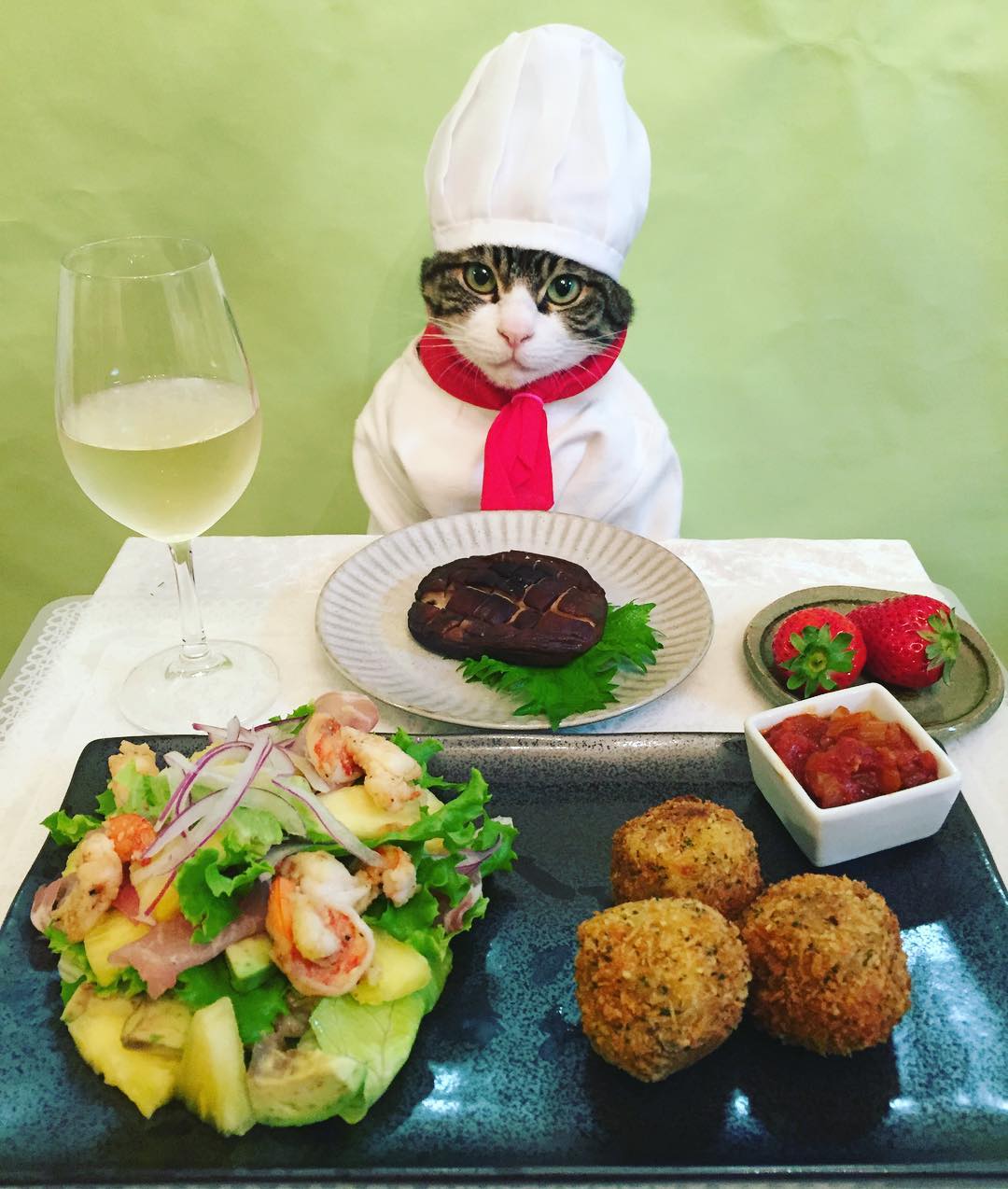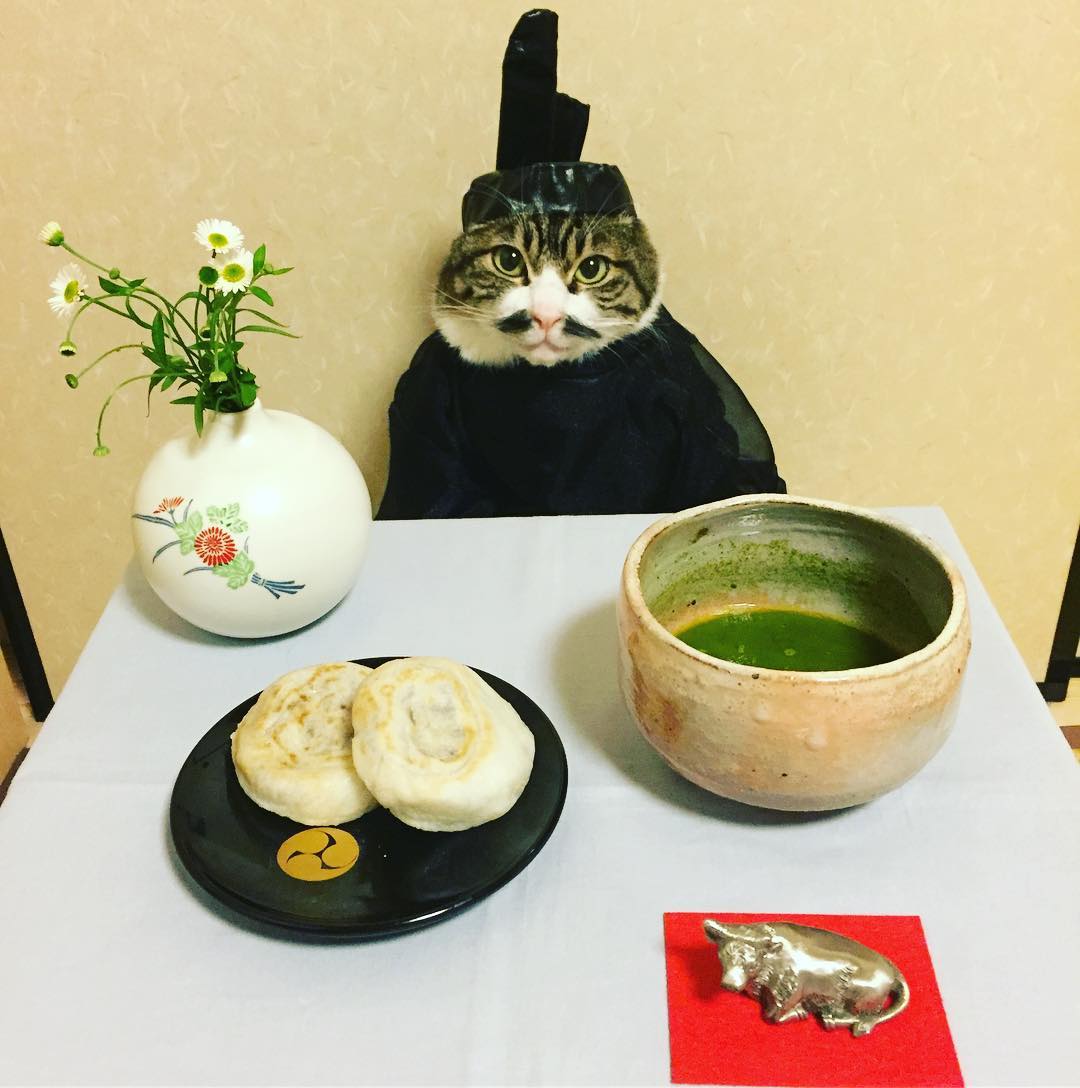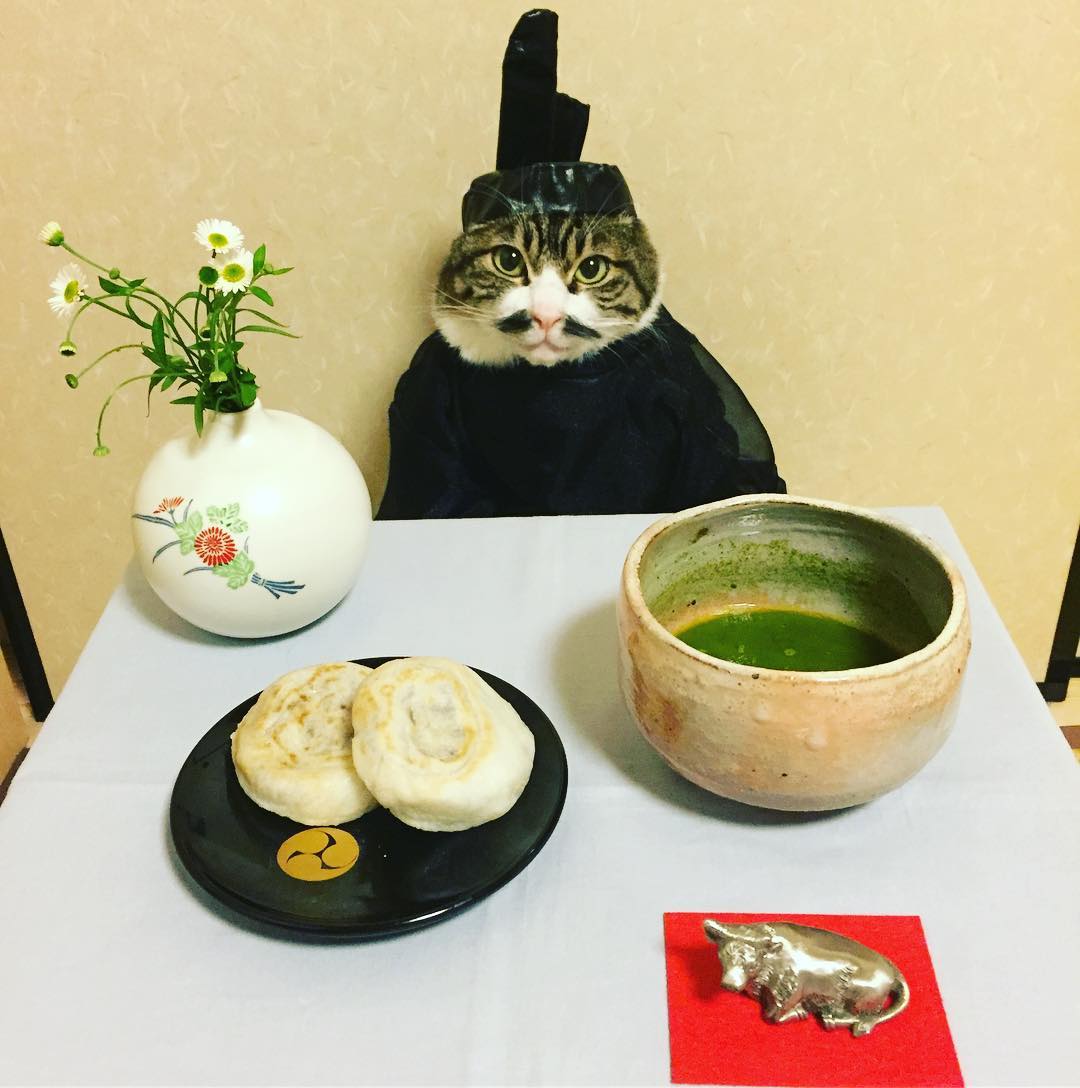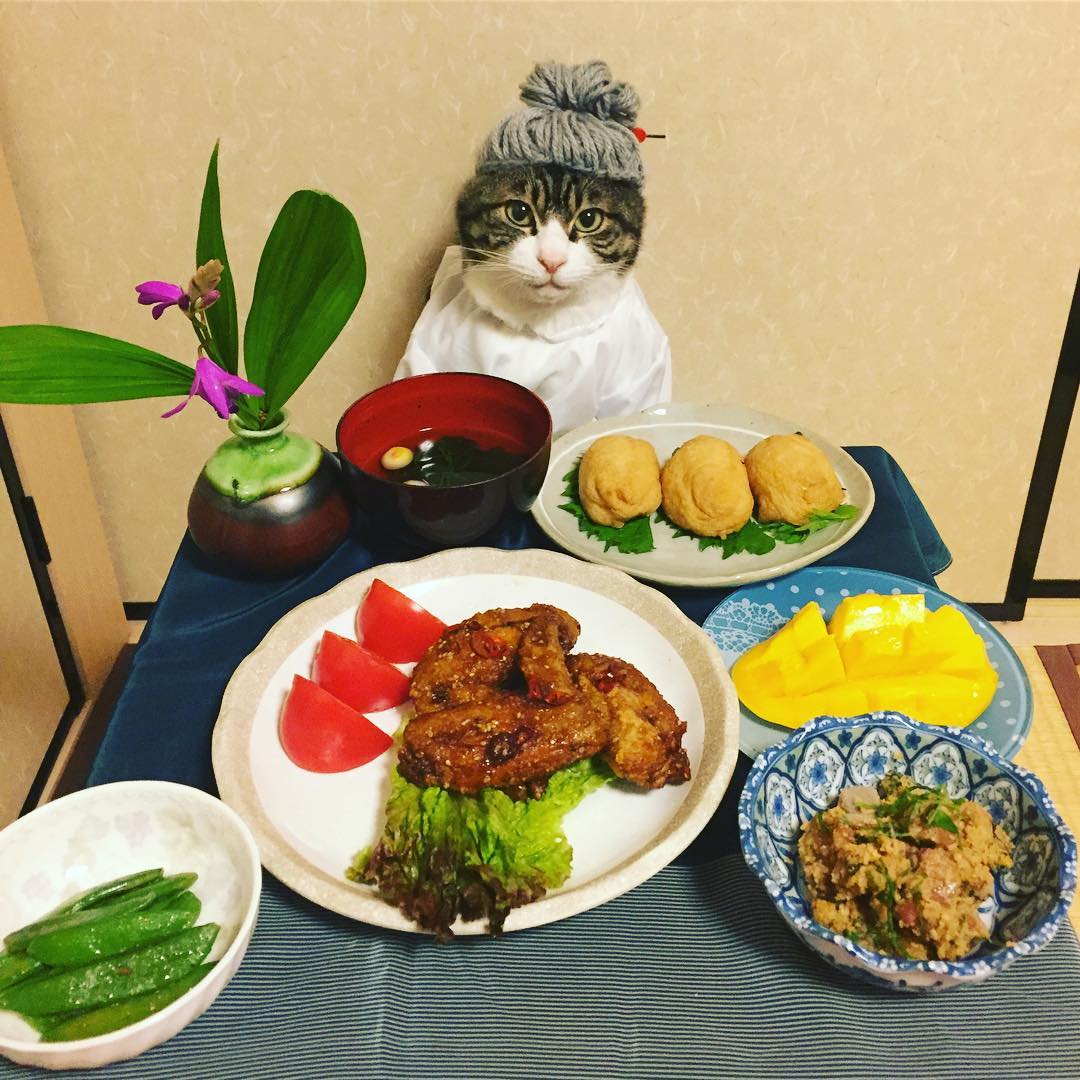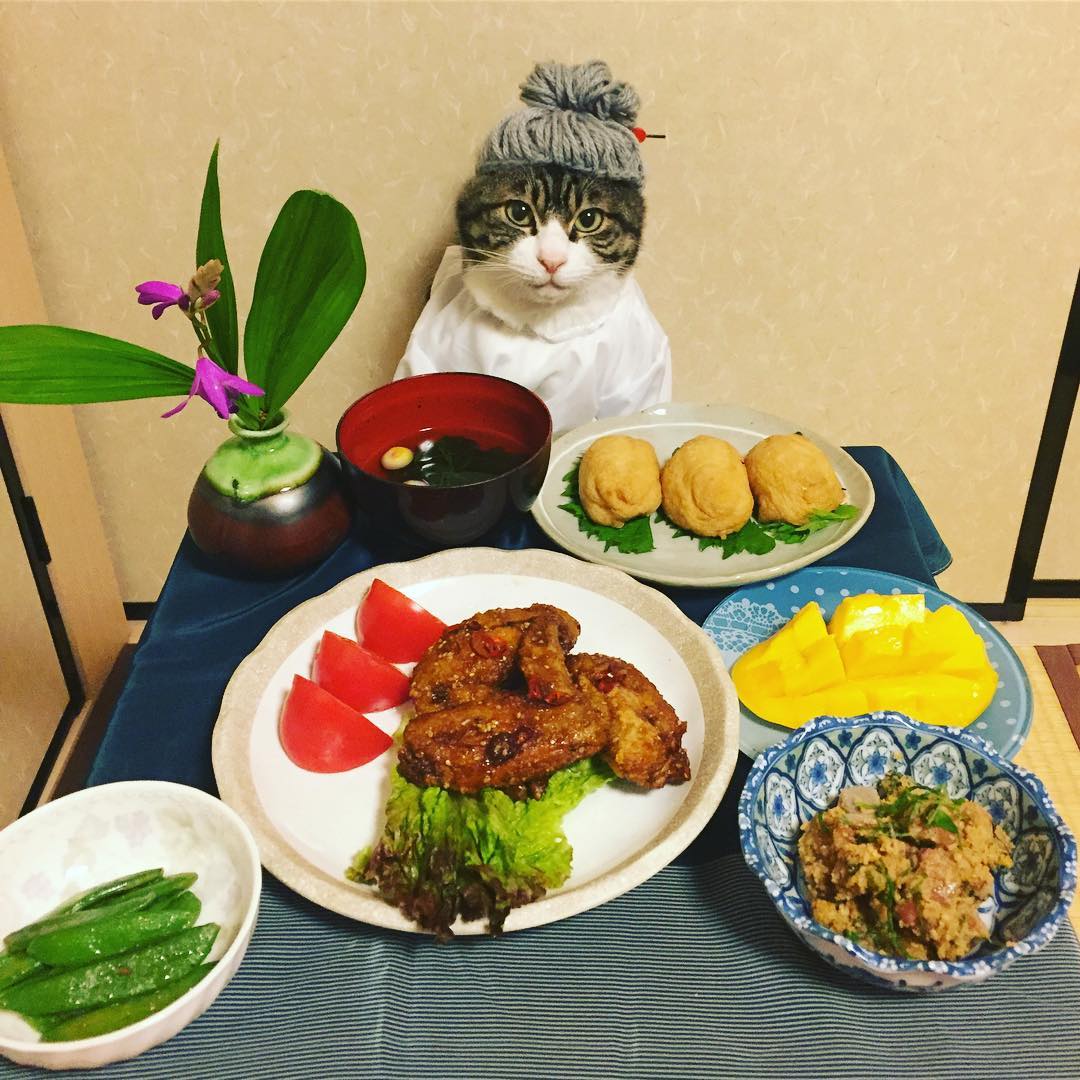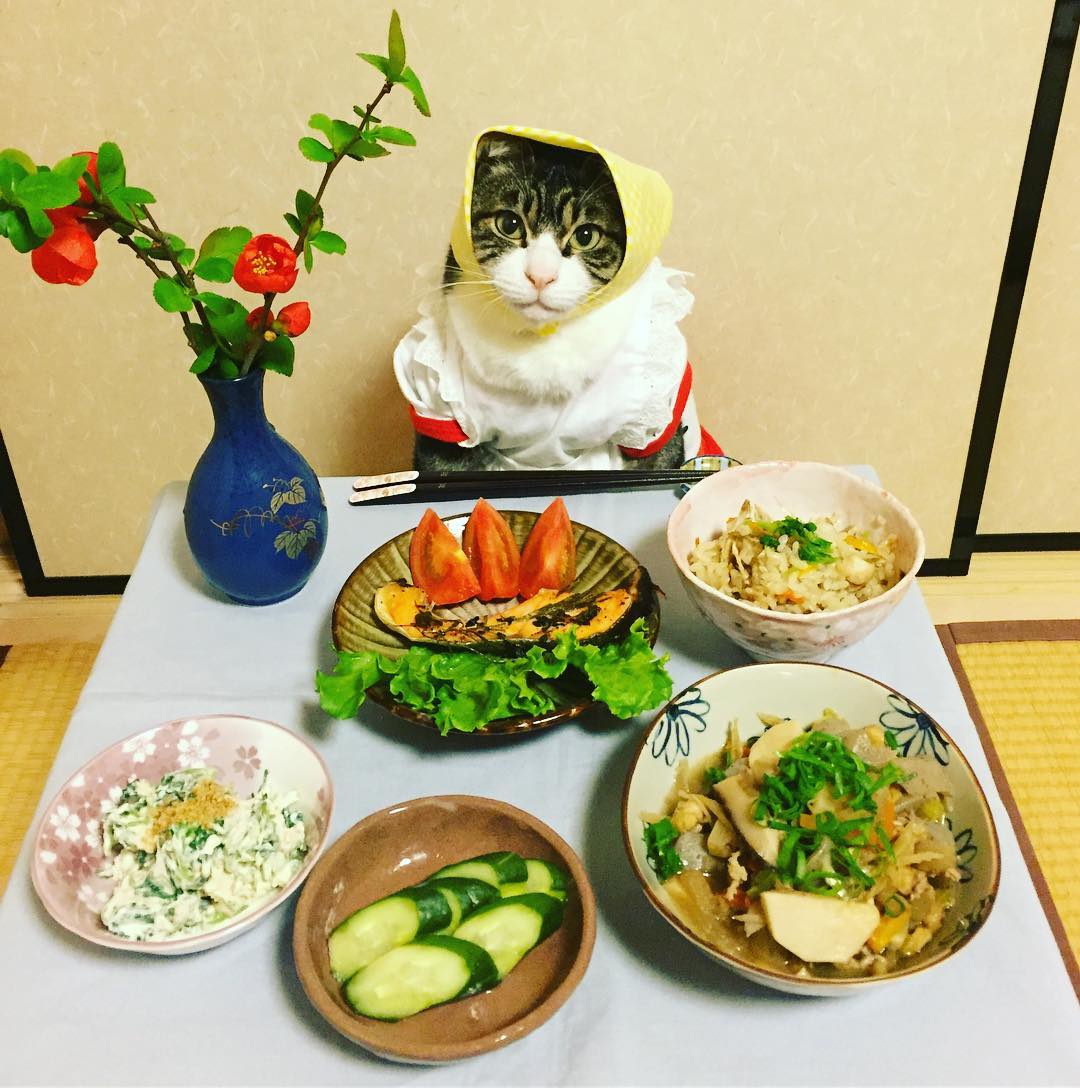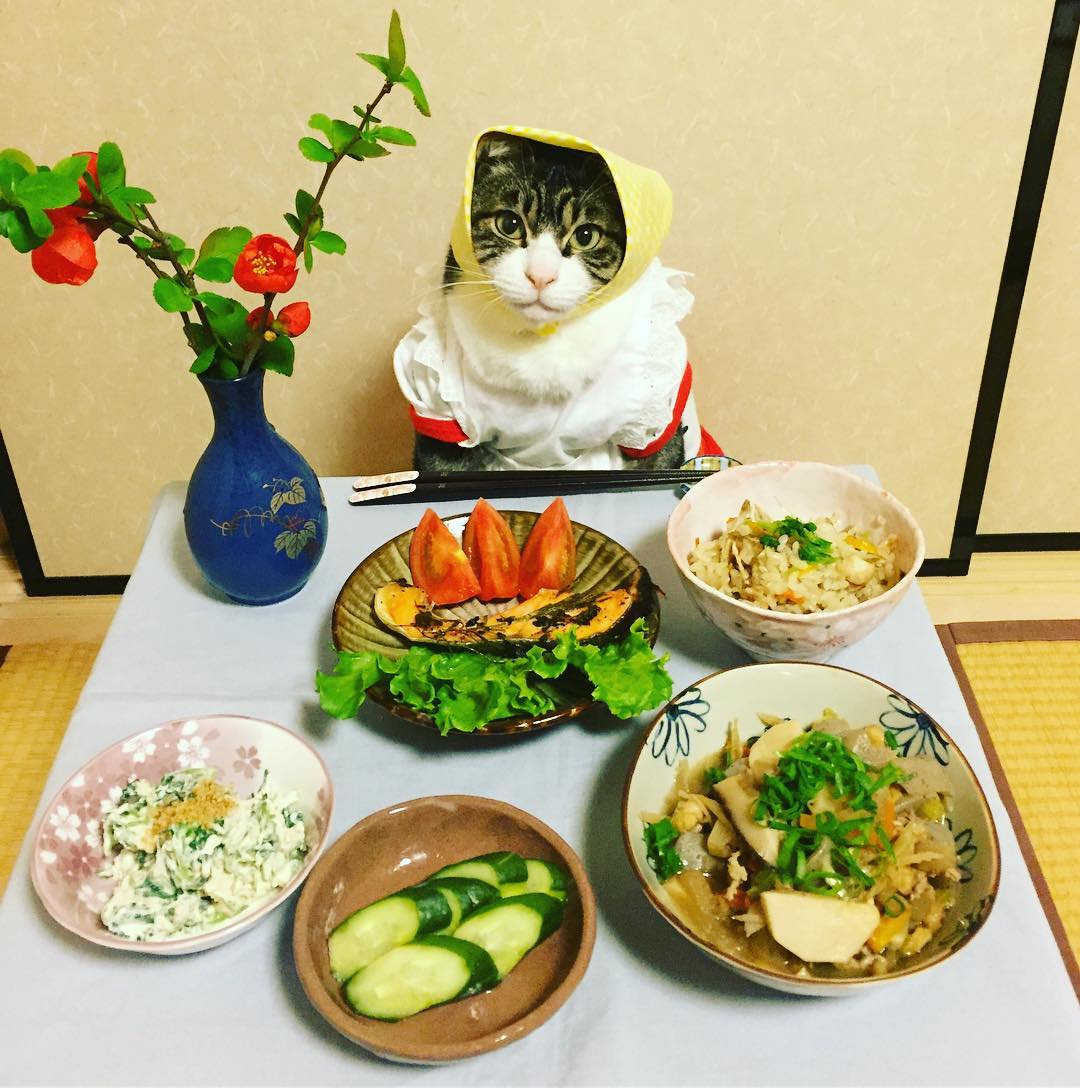 His human says all his outfits are handmade or from pet shops. She also picks up items from thrift stores and tailors them to fit Maro. She also admits he's more concerned with his modeling career than the meals and doesn't eat any of them. He also apparently has a side gig as a DJ.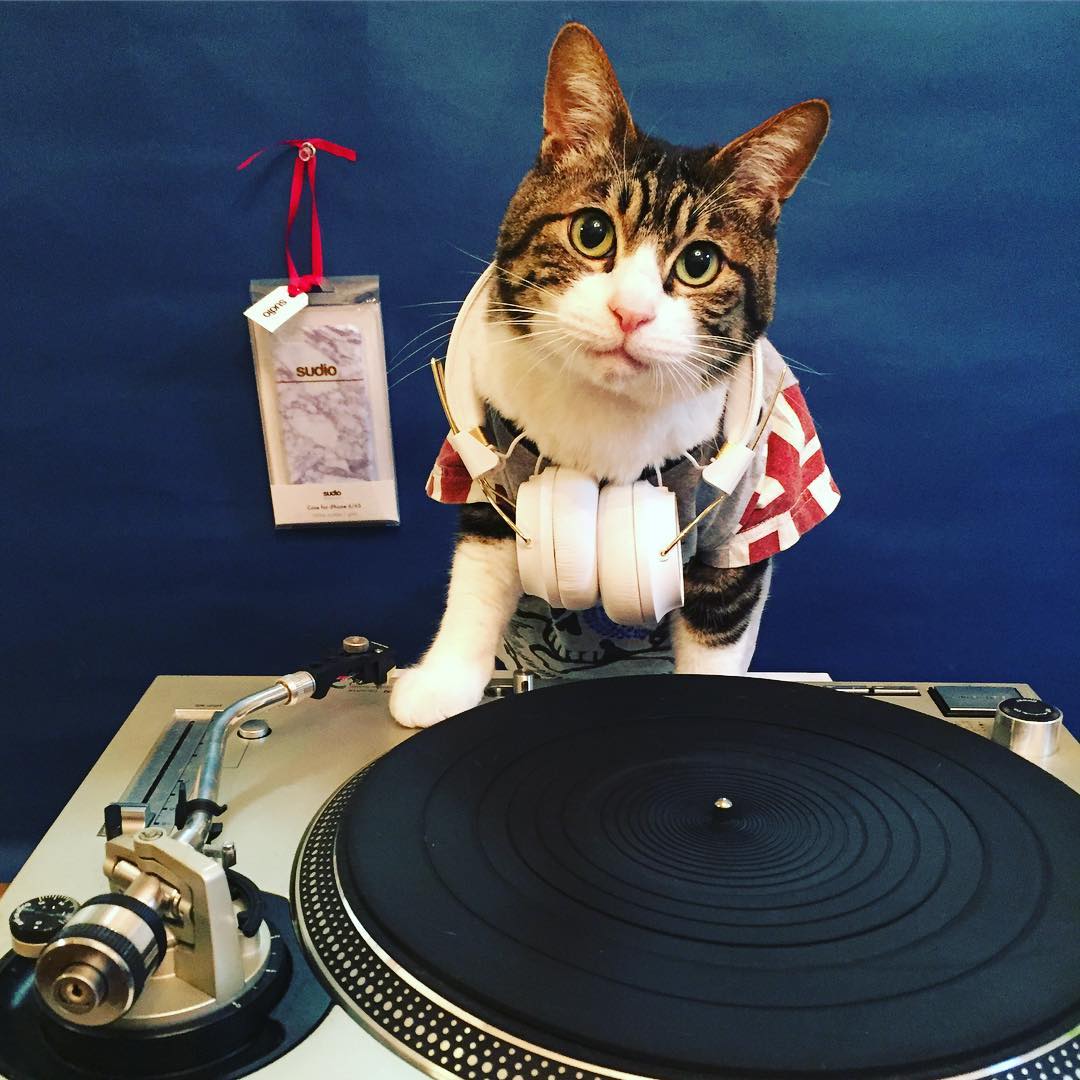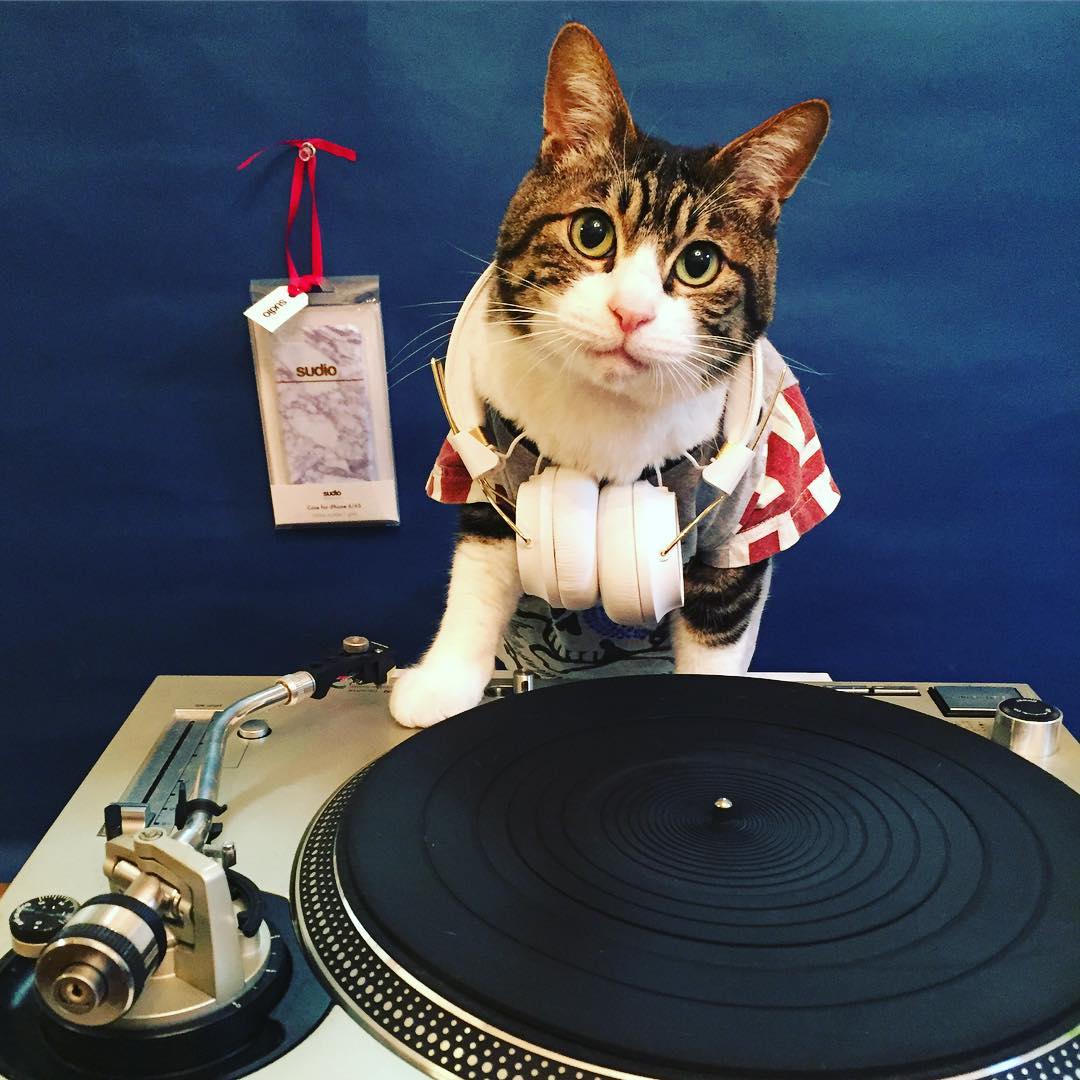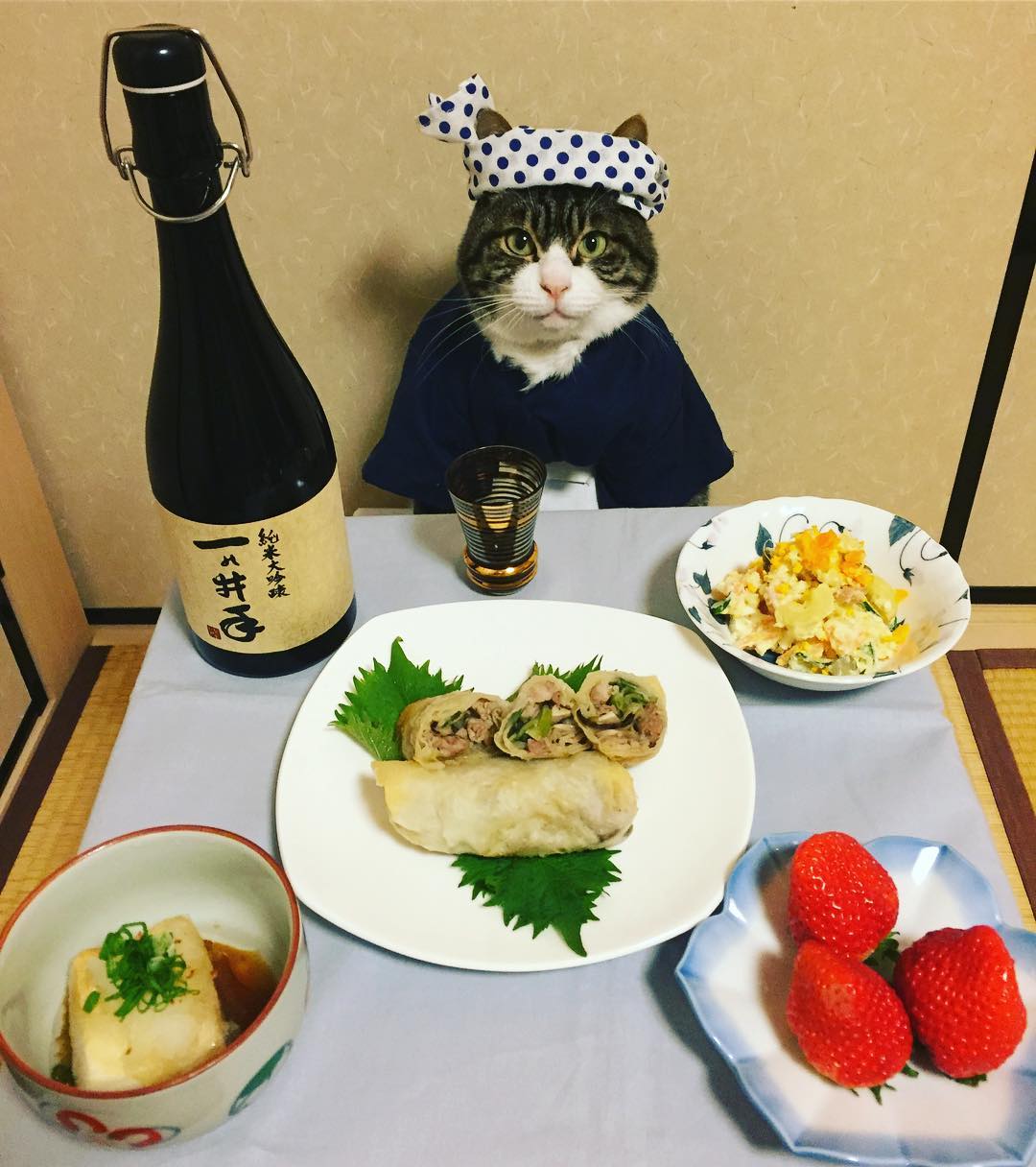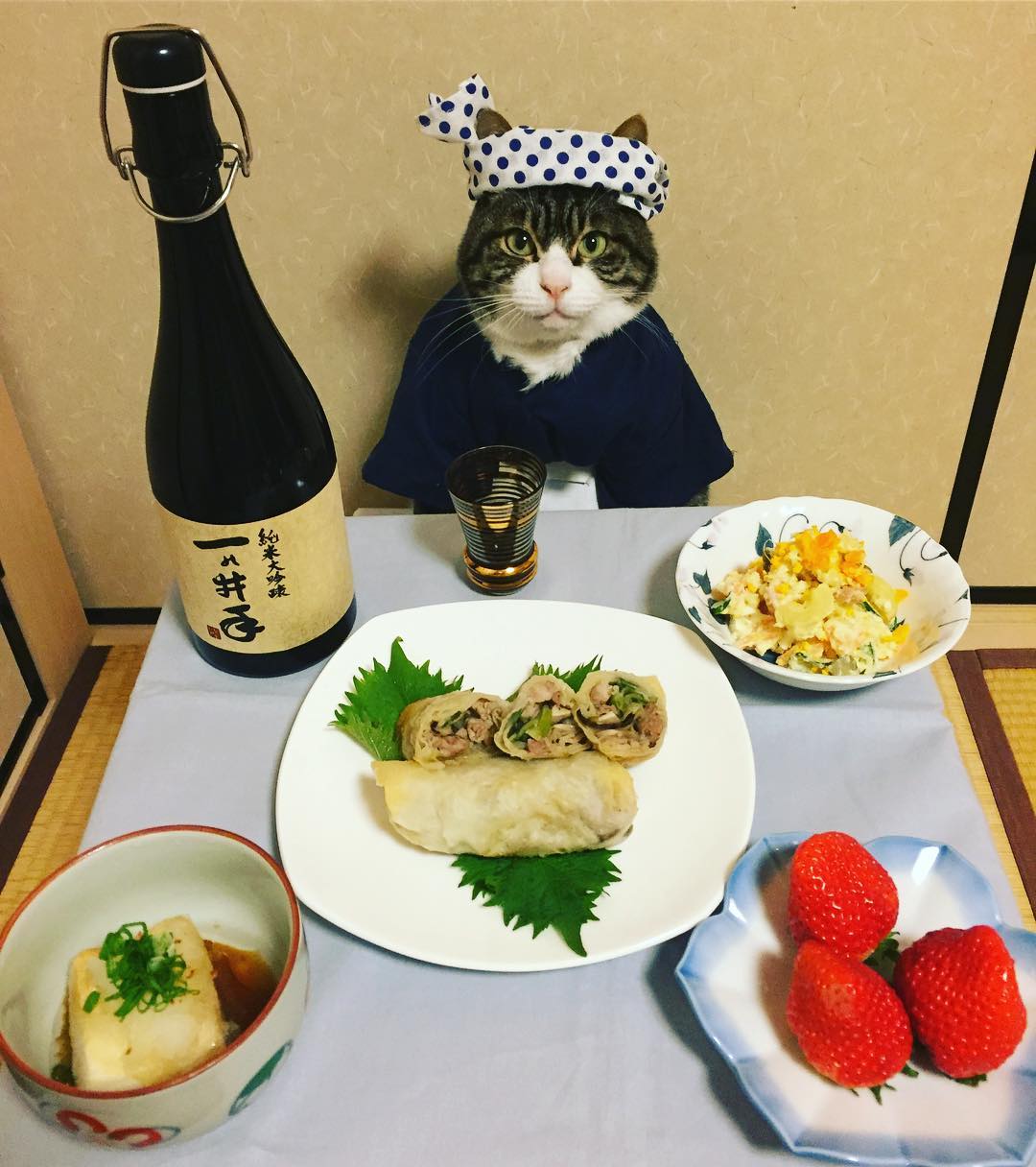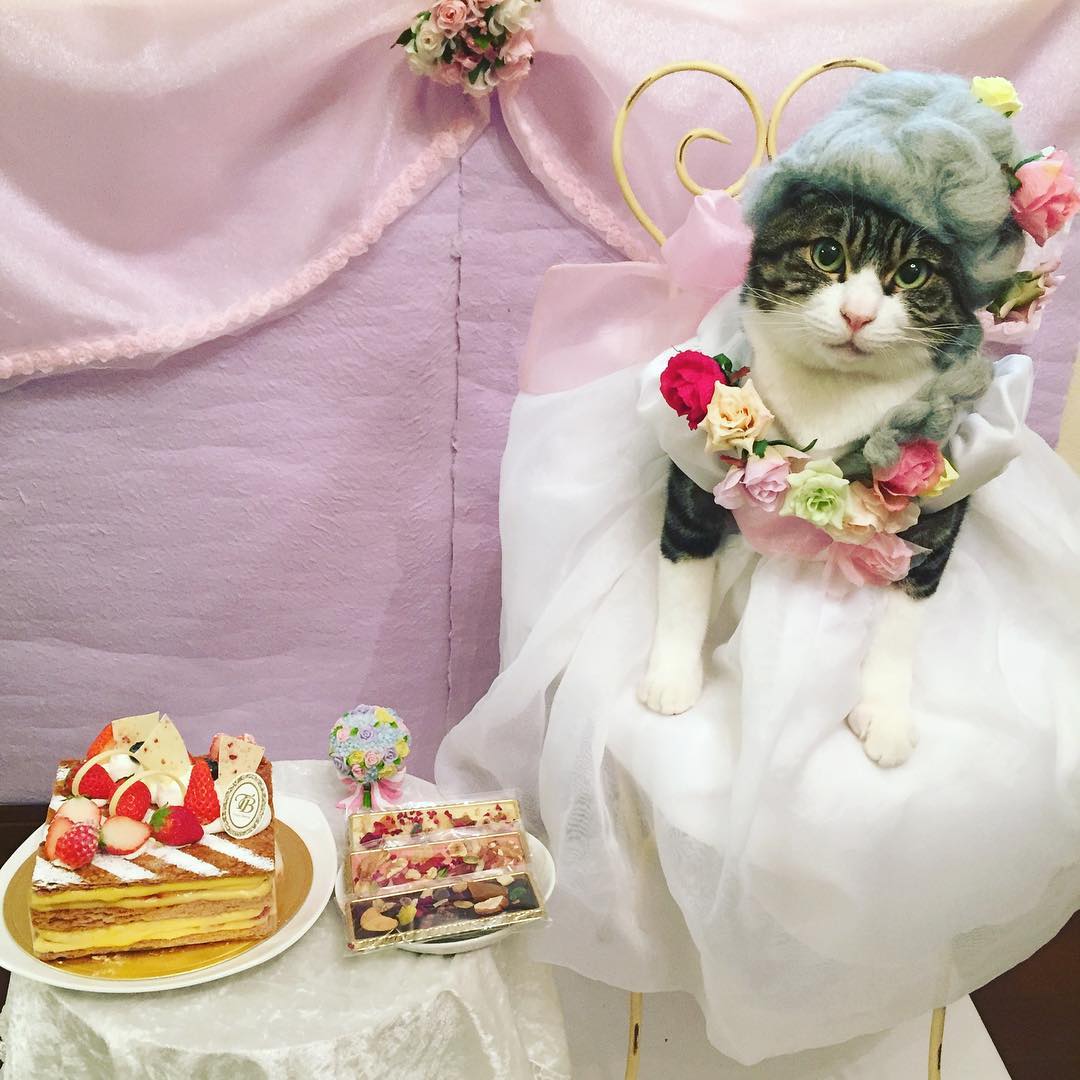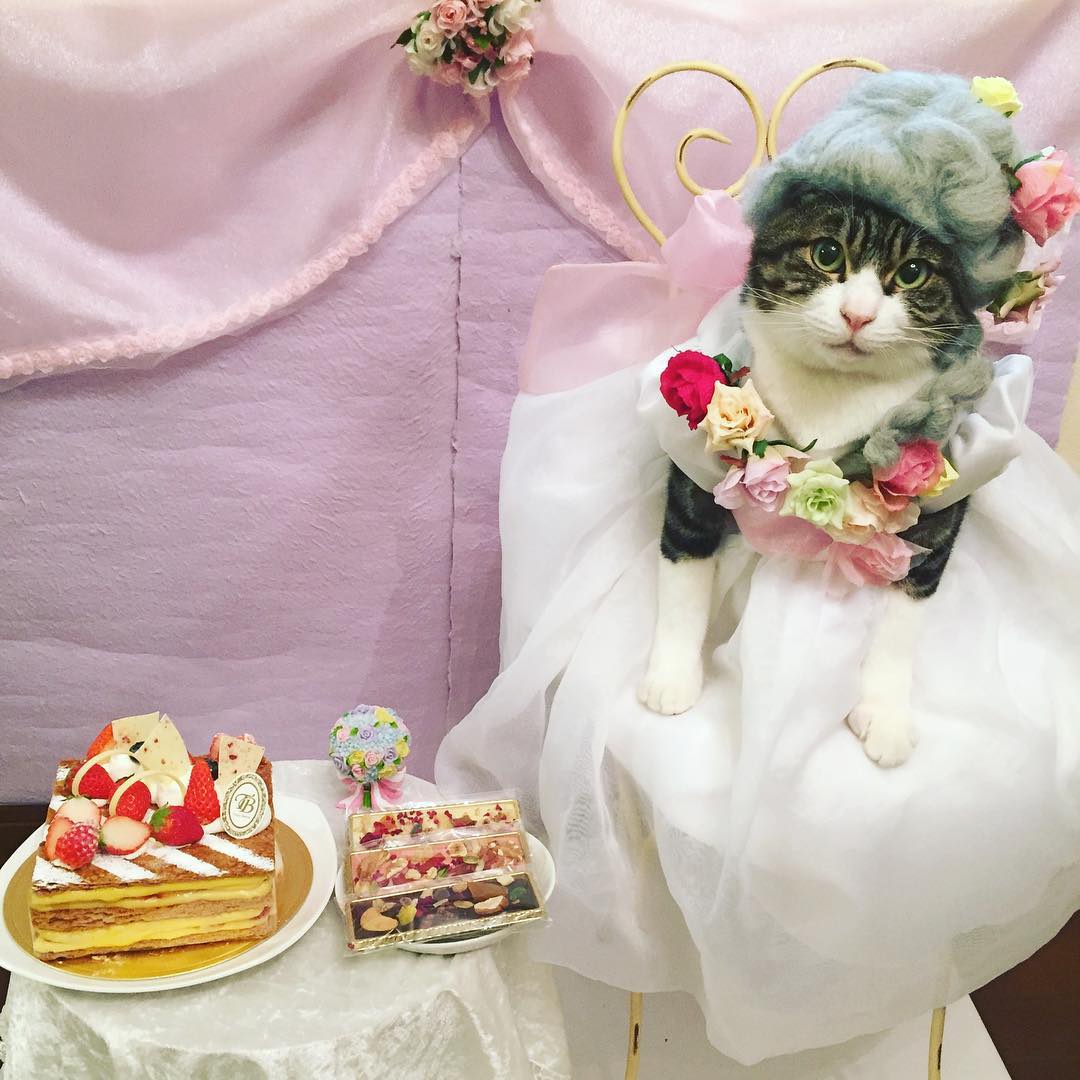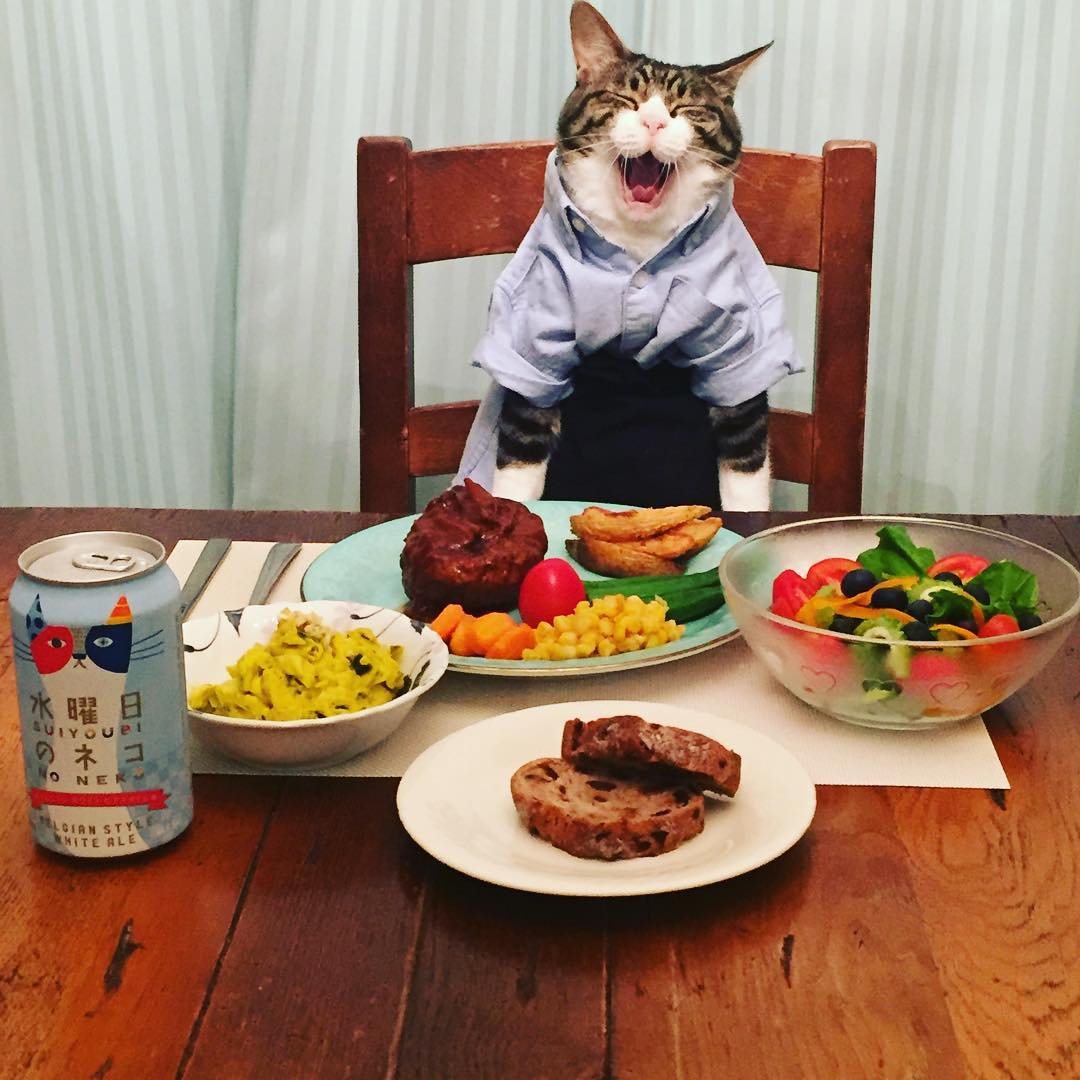 Other Chef Cats include That Little Puff, a whole chef cat family.