Glamdring and the Great Goblin (aka Gobby) are two rescued kitty cat siblings living in Central New Jersey. They've got a penchant for donuts, fantasy fiction and intimidating the birds that hang out near their window. They're both Exotic Shorthairs, with Glamdring rockin' the calico locks and Goblin as a true black beauty. The felines each have a ridiculously adorable face; Gobby's fangs give Princess Monster Truck a run for her money and Glamdring's frown could put Grumpy Cat to shame.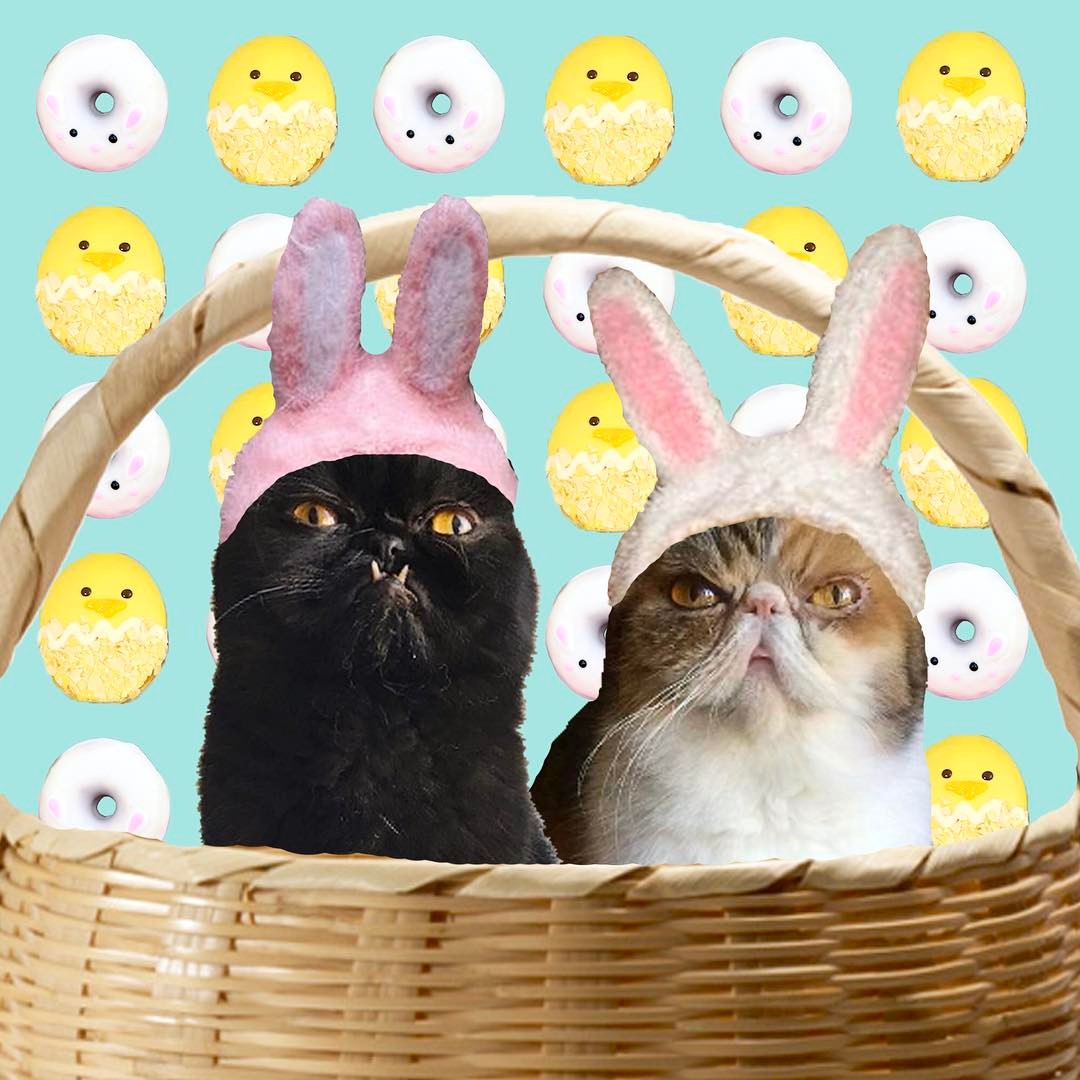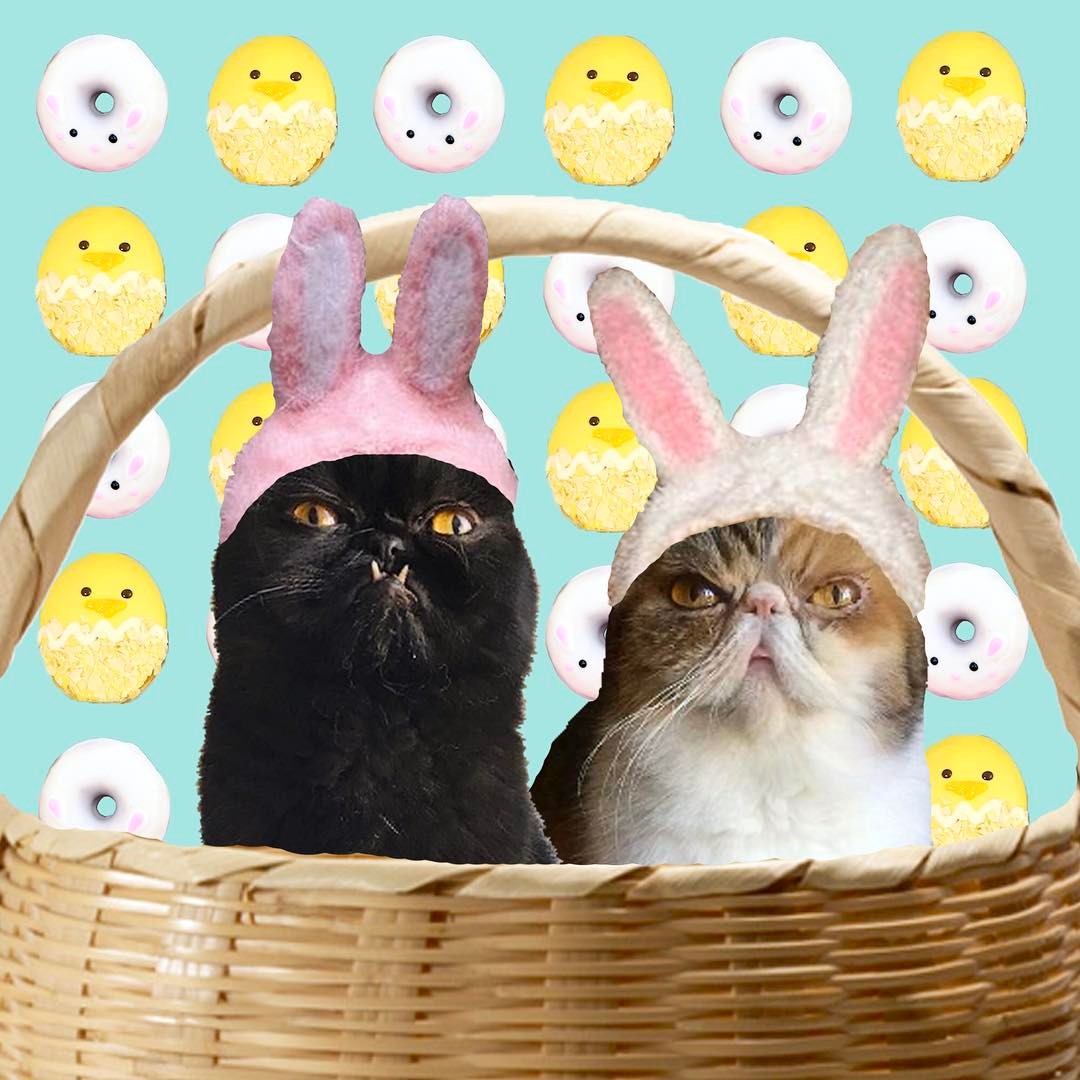 The cats are 100% nerd in the best way possible, Glamdring was named after Gandalf's sword from The Lord of The Rings series. Cosplay is a daily activity for the two, and like any self respecting fantasy world fan, they both love Star Wars.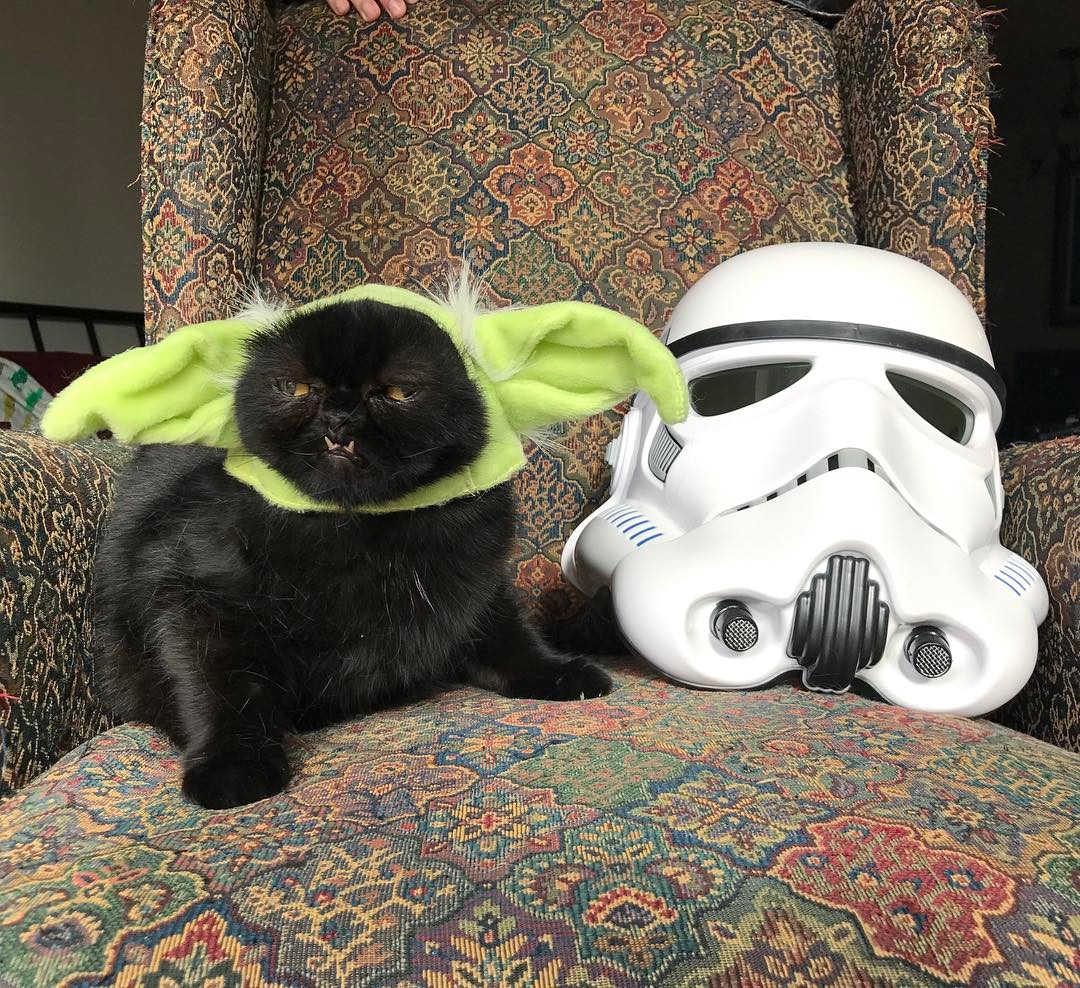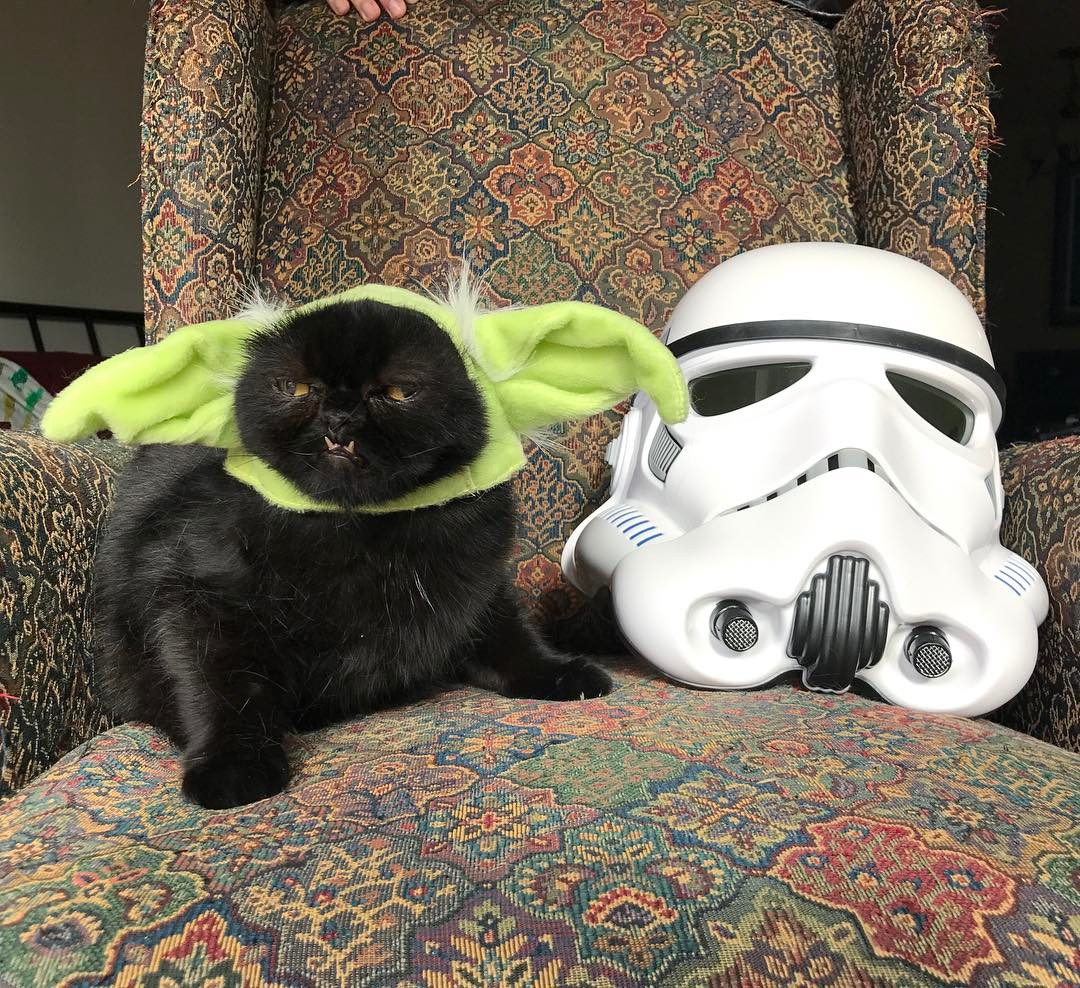 Glamdring was originally a show cat simply called 'Glam', working the red carpet circuit up until she passed her peak. Her original owner gave her up for adoption, and she eventually found her way to Alayna and Brian. The two 'mortals' were immediately hypnotized by Glamdring's big, orange orb-like eyes, and, falling completely under her spell, they adopted the kitty on the spot.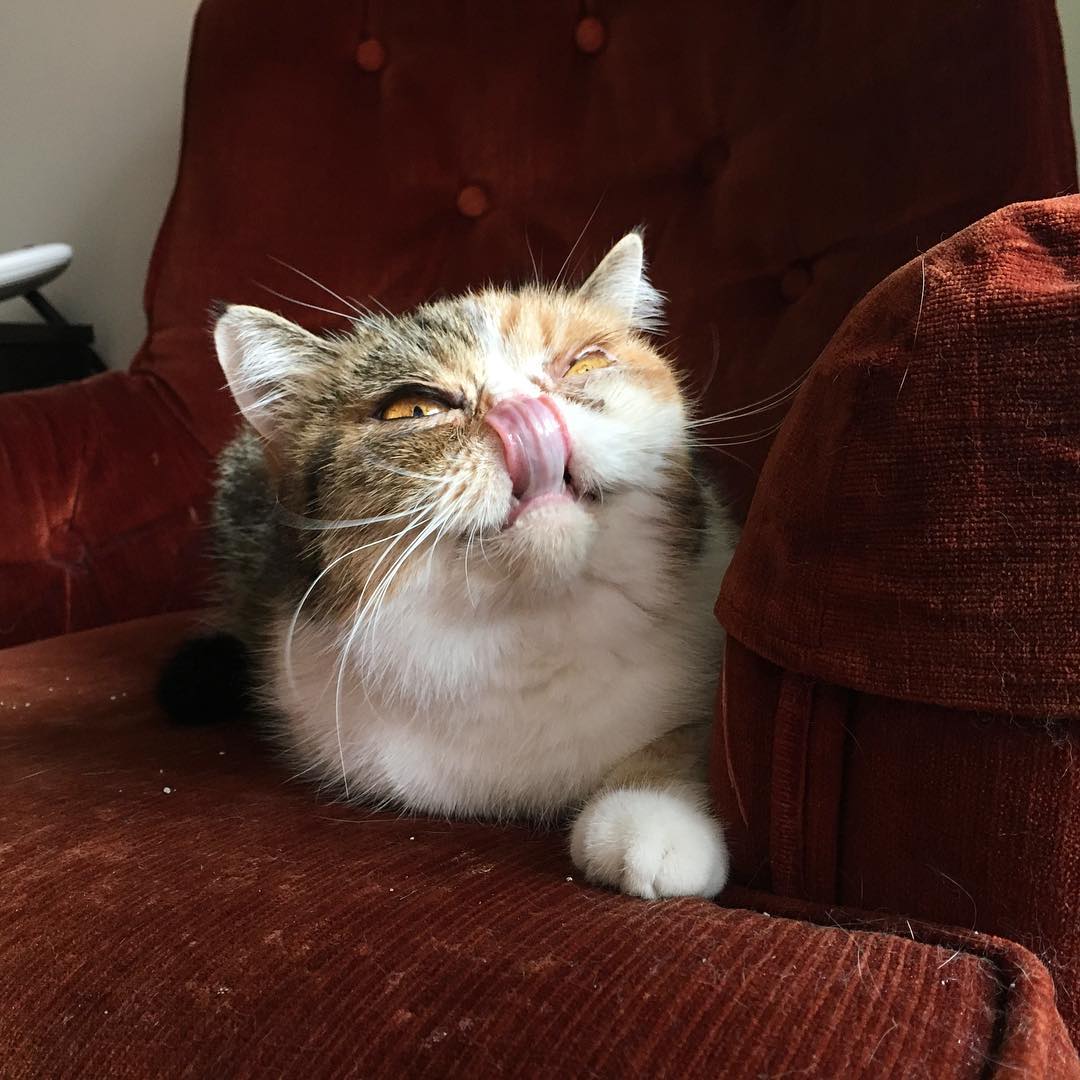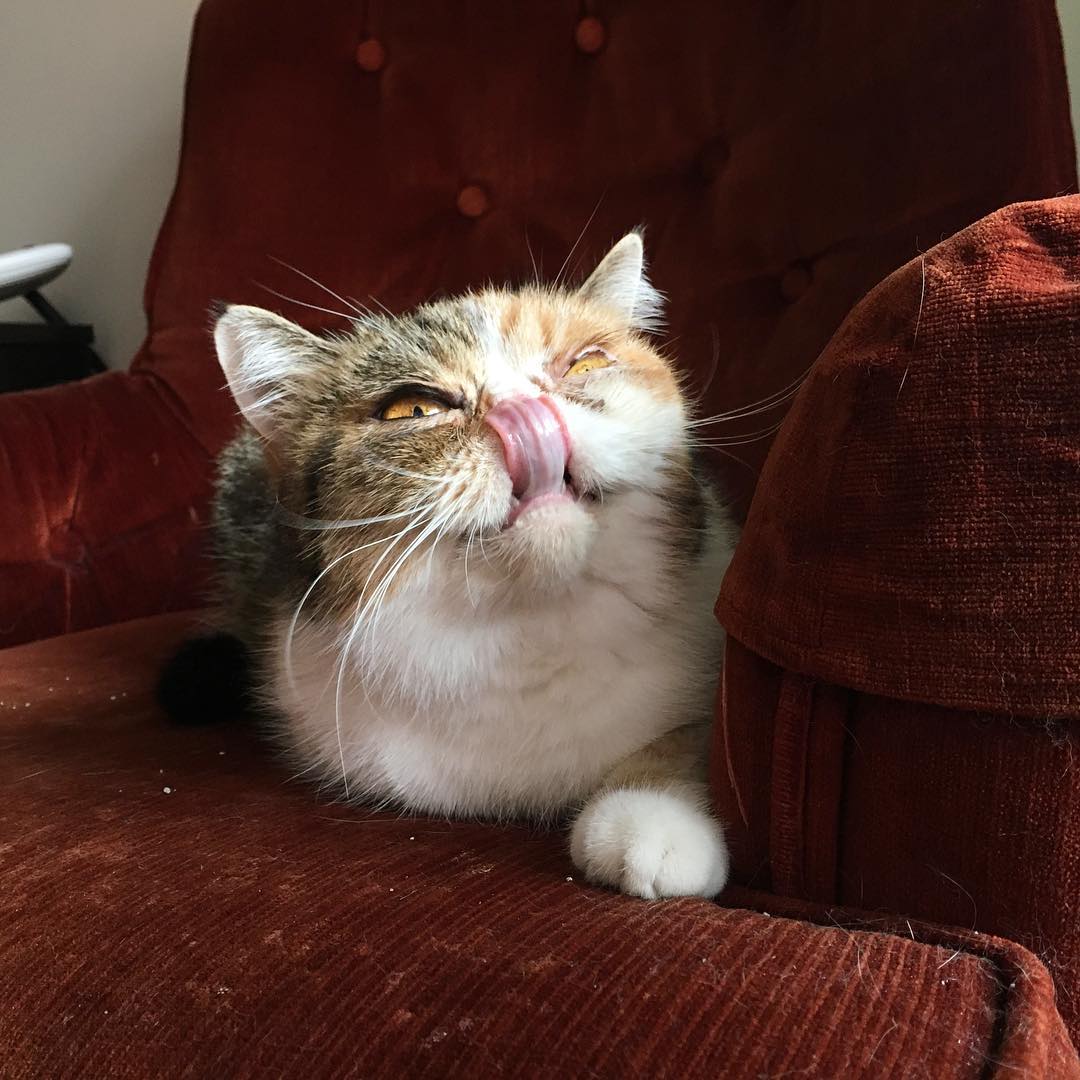 Gobby was also adopted by the human couple after being rescued from a bad hoarder situation. He bumped around the foster home network until eventually finding Alayna and Brian, who were enthralled with his snaggle-toothed fangs.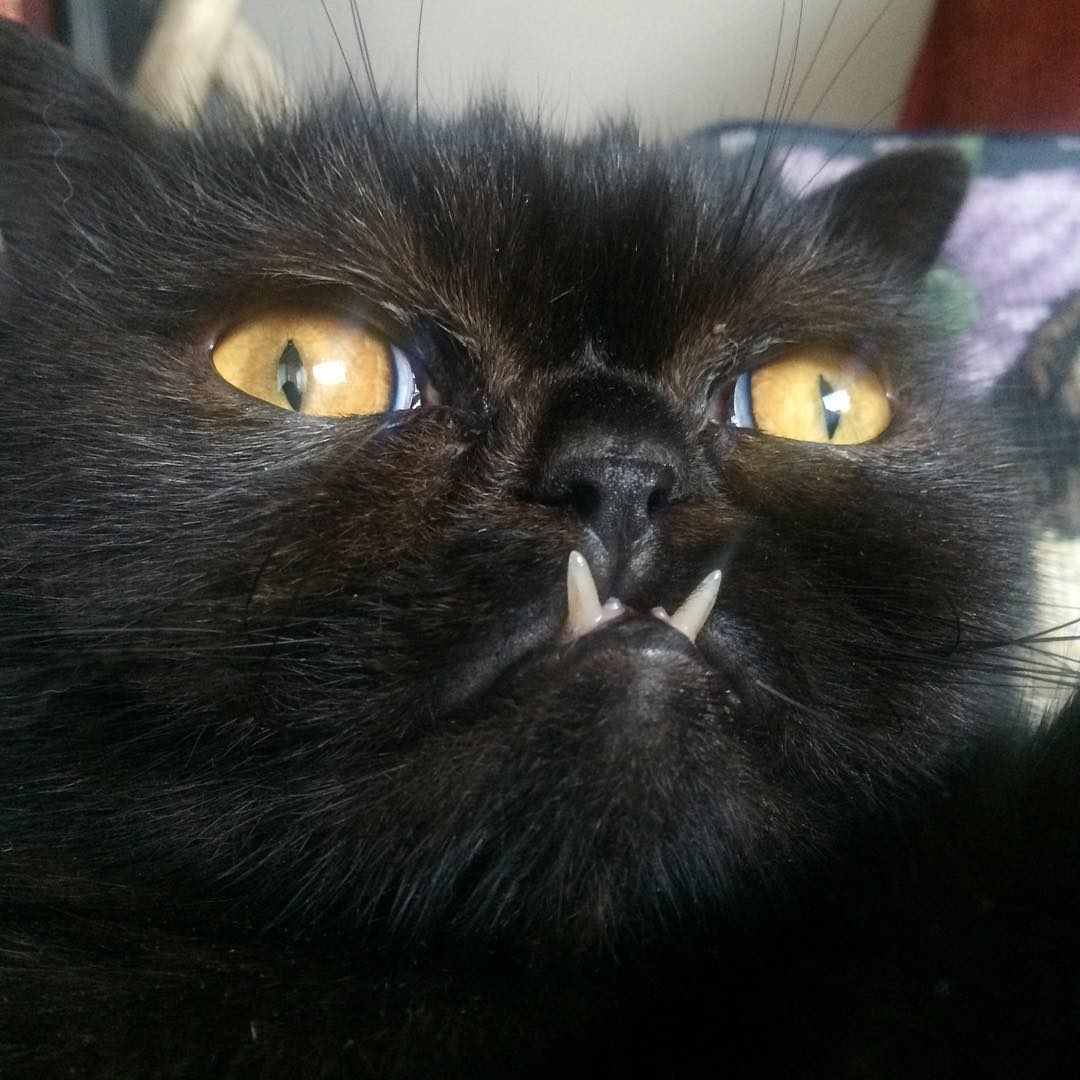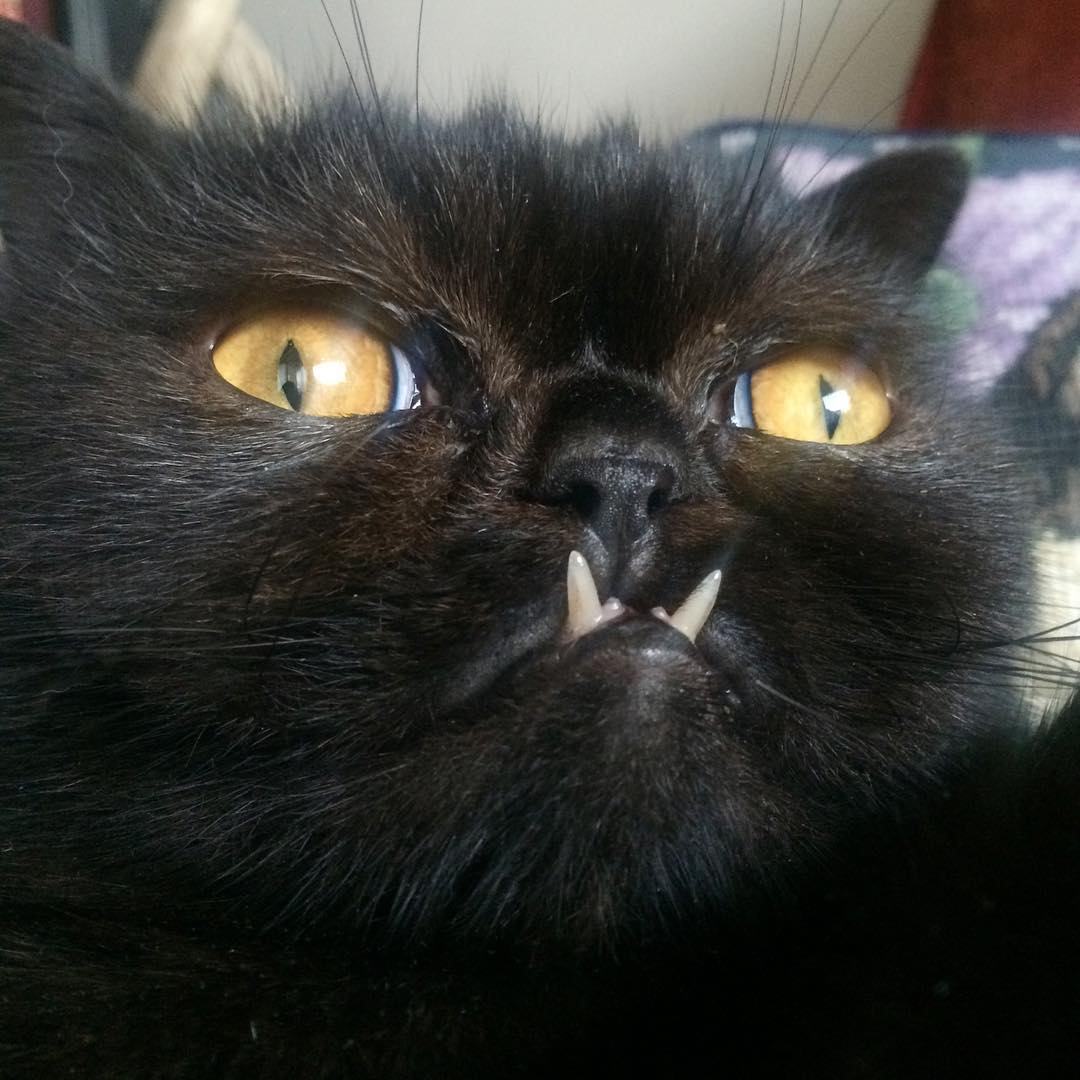 The cats spend most of their days laying in the sun and taste testing donuts. Glamdring is the self appointed Donut Queen of the household, ensuring that all donuts pass her refined palate prior to consumption. They can also be found watching Game of Thrones with their humans, sleeping in suitcases, and trying to escape bathtime.