A heroic kayaker rescued a bag of puppies from a river in Uxbridge, Massachusetts earlier this week. Luckily, he was in the right place at the right time for the newborn puppies who were in a tied grain sack, about to drown.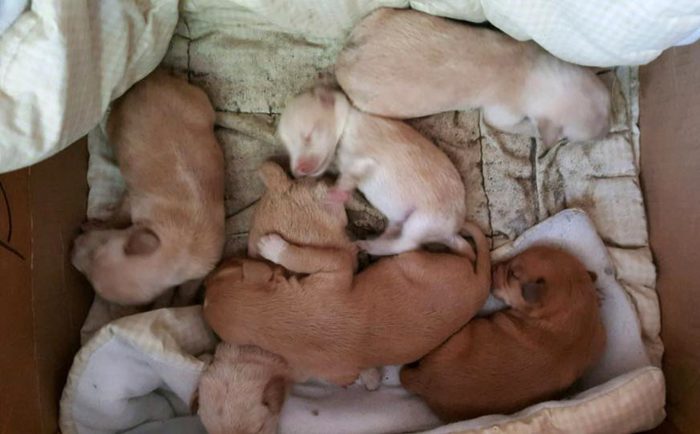 The discovery was made near River Road, Uxbridge police are asking the public for help in catching whoever did this, stating "if you have any information that could lead us to the low life that could commit such a heinous act, contact Officer Benjamin Smoot at Uxbridge PD."
The puppies are currently being cared for by Uxbridge Animal Control until they are able to be adopted.