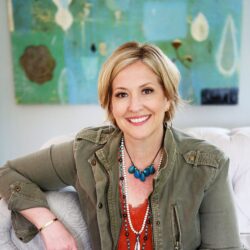 Birthday
November 18, 1965 (57)
Brené Brown is an American professor, lecturer, author, and podcast host, best known for her research on vulnerability, courage, shame, and empathy.
In the sphere of popular culture, Brown's research has resonated deeply, leading to the publication of several best-selling books, including "Daring Greatly," "The Gifts of Imperfection," and "Braving the Wilderness." Her 2010 TEDx Houston talk, "The Power of Vulnerability," remains one of the top five most-viewed TED talks in the world.
Brown's work has touched many. Celebrities like Oprah Winfrey, with whom Brown appeared on "Super Soul Sunday," have lauded her insights. Others, including actress Reese Witherspoon, talk show host Ellen DeGeneres, former First Lady Michelle Obama, and singer-songwriter Dolly Parton, have either discussed or been inspired by her teachings in some way. Public figures such as former President Barack Obama, author Elizabeth Gilbert, TV host Trevor Noah, actor Russell Brand, and business magnate Richard Branson have also referenced or engaged with her ideas.
Brown's work hasn't just earned her a place in the hearts of millions but has also garnered recognition in scholarly and professional circles. She is a research professor at the University of Houston, where she holds the Huffington Endowed Chair at The Graduate College of Social Work. For her contributions to the fields of social work and psychology, she has received honorary doctorates from the University of Texas at Austin and the University of Houston. Additionally, she's been invited to speak at institutions around the world, including at prestigious events like the 99U Conference.