 No Pets (Miko Hughes)
Miko Hughes does not have any reported pets.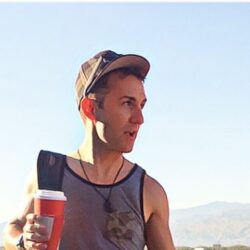 Birthday
February 22, 1986 (37)
Miko Hughes is an American actor, recognized for his early childhood roles in several notable films and television series. Hughes began his career as a child actor, gaining significant attention for his performance in the horror film "Pet Sematary." This role marked the beginning of his journey in Hollywood, showcasing his ability to handle complex and emotionally demanding roles at a young age.
Hughes' career spans a variety of genres, including horror, drama, and comedy. He is well-known for his role as Gage Creed in "Pet Sematary," and as Dylan in "Wes Craven's New Nightmare." His versatility as an actor is further evident in his performances in "Apollo 13" and "Mercury Rising," where he shared the screen with established actors like Bruce Willis and Tom Hanks. In television, Hughes made a mark with his recurring role in the series "Full House," portraying Aaron Bailey, and appeared in other popular shows like "Roswell" and "Boston Public."
Throughout his career, Hughes has collaborated with numerous celebrities. He worked alongside Stephen King in "Pet Sematary," and with Wes Craven in "New Nightmare." His role in "Mercury Rising" saw him acting with Bruce Willis, while in "Apollo 13," he shared the screen with Tom Hanks, Kevin Bacon, Bill Paxton, Gary Sinise, and Ed Harris. In "Full House," he worked with Bob Saget, John Stamos, Dave Coulier, Candace Cameron Bure, and Jodie Sweetin.
Hughes' contributions to film and television have been recognized with several awards and nominations. He received the Young Artist Award for his work in "Full House" and was nominated for the same award for his performances in "Pet Sematary" and "Wes Craven's New Nightmare."