Air Buddy, the golden retriever that starred in the movie Air Bud, captured the hearts of audiences worldwide when the film was released in 1997. Air Bud tells the story of a lovable dog that discovers his basketball skills and becomes a member of a local high school basketball team. The film was a huge hit, grossing over $27 million at the box office and spawning four sequels. But who was the real Air Buddy, and how did he become a movie star?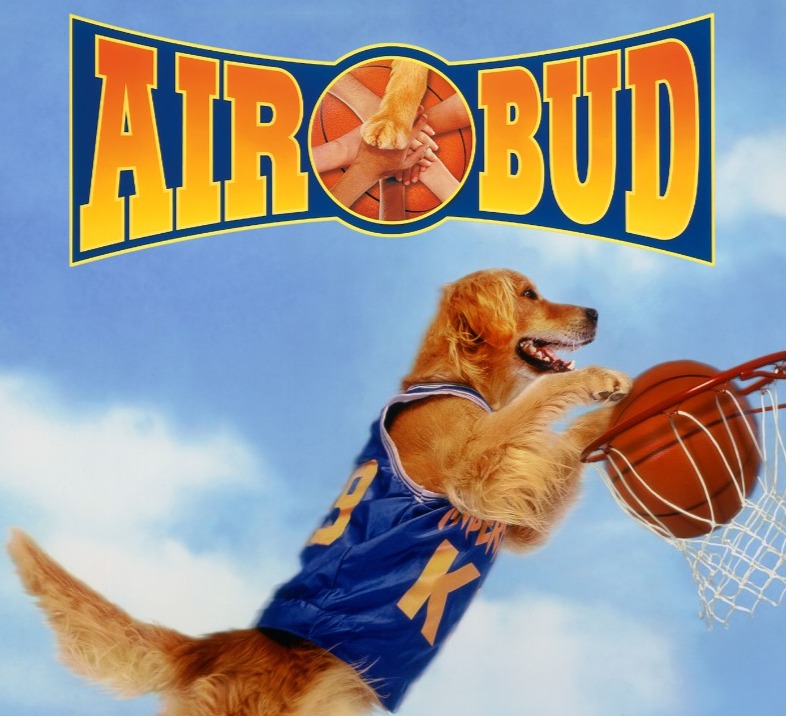 Who was the dog that played Air Bud?
Buddy was a one-year-old stray dog found by Kevin di Cicco while visiting the Sierra Nevada mountains in California in 1989. Air Buddy natural athletic talent for catching and retrieving objects, and his human started training him to play various sports. Buddy took a liking to basketball, which eventually earned him the nickname "Air Buddy". And Air Buddy didn't play with a special ball or any tricks. He used a standard basketball and was able to consistently sink shots. He went on to appear on Late Night with David Letterman and America's Funniest Home Videos.
How Buddy the dog auditioned for the movie Air Bud
Hollywood producer Robert Vince and his brother saw Air Buddy on TV and wanted to see the dunking doggy with their own eyes. Air Buddy and his human Kevin Di Cicco turned up at their office parking lot and set up a regulation-size basketball hoop. Then Air Buddy proceeded to shoot basket after basket from different angles. The producers were blown away and immediately moved forward with creating a movie script.
In 1997, Air Bud was released. The film was directed by Charles Martin Smith and written by Paul Tamasy and Aaron Mendelsohn. In the movie, Air Buddy plays a stray dog that is taken in by a young boy named Josh Framm, played by Kevin Zegers. Josh discovers that Air Buddy has an incredible talent for basketball, and soon the two are playing together on a local high school basketball team.
"Ain't no rule saying a dog can't play basketball."

-Jay Brazeau, as Referee 1, Air Bud (1997)
What happened to the dog that played Air Bud after the movie?
The film was a huge success, grossing over $27 million at the box office on a $4 million budget and became a beloved classic of the 90s. Air Buddy sadly passed away the next year in 1998 at the age of 9. He was posthumously nominated for "Favorite Animal Star" at the 1998 Nickelodeon Kids' Choice Awards, but lost to Salem, the cat from Sabrina the Teenage Witch. The mouse from the comedy film Mouse Hunt and Willy, the whale from Free Willy 3: The Rescue, were also up for the award.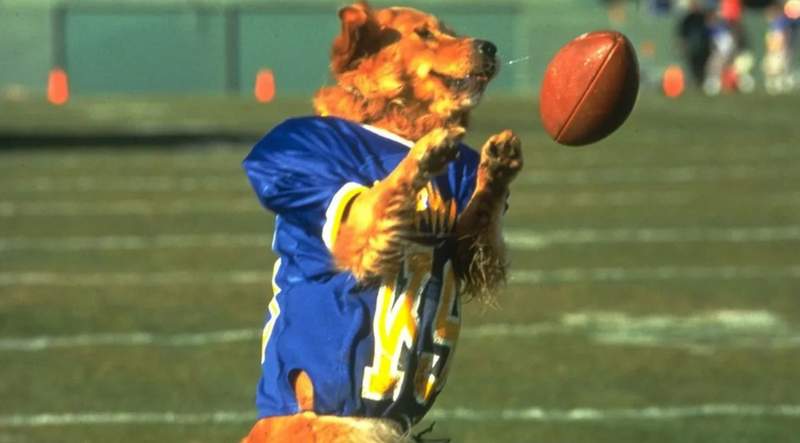 The Air Bud movie franchise is born
Disney went on to release multiple sequels using different Golden Retrievers, such as Air Bud: Golden Receiver, Air Bud: World Pup, Air Bud: Seventh Inning Fetch, and Air Bud: Spikes Back. Air Buddy's success paved the way for other animal stars in Hollywood and inspired many people to train their own dogs to perform tricks. The success of Air Bud also helped to raise awareness of animal adoption and the importance of training and socializing pets.
Bonus fact: During a Detroit Pistons at New York Nicks game on April 24, 1992, Air Buddy ran out onto the court, with Dennis Rodman being the player that caught him.
That time back in 1992 when Dennis Rodman scooped up Air Bud (yes, THAT Air Bud) and stopped him from interrupting a Playoff game at Madison Square Garden. pic.twitter.com/bgry1apy3W

— Adam Howes (@Howsito) April 9, 2020
For a basketball-playing dog whose career is still going strong, check out: Christian and Scooby the Chuhuhua prove you don't have to be tall to ball.