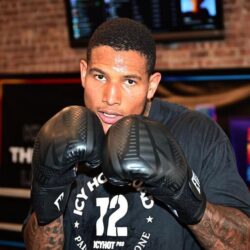 Birthday
September 13, 1992 (31)
Darren Waller is a professional American football tight end, notably recognized for his commendable performance with the Las Vegas Raiders in the National Football League (NFL). His journey from being drafted in the sixth round of the 2015 NFL Draft by the Baltimore Ravens to becoming a standout performer with the Raiders showcases his grit and determination in the realm of football.
Waller's professional journey took a positive turn when he transitioned to the tight end position and joined the Raiders in 2018. His athletic prowess and ability to deliver under pressure were prominently displayed during the 2019 season where he accumulated 1,145 receiving yards. This momentous season etched his name as a substantial force in the league, and his consistency was further validated in the following season where he achieved a remarkable feat by recording 107 receptions, the most by a tight end in Raiders' history.
Throughout his career, Waller has interacted and competed with numerous esteemed individuals in the NFL. His engagements on the field with players like Derek Carr, who has been instrumental in delivering passes to Waller, highlights the collaborative spirit within the sport. Other notable interactions include on-field confrontations and partnerships with players such as Patrick Mahomes, Travis Kelce, George Kittle, Justin Herbert, Keenan Allen, Joey Bosa, Melvin Gordon, and Phillip Rivers.
Darren Waller's performance has not gone unnoticed as he has been honored with a selection to the Pro Bowl in 2020. Additionally, his valiant efforts in combating substance abuse led to his nomination for the Walter Payton NFL Man of the Year Award in 2020.