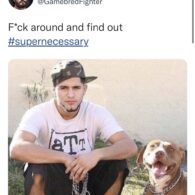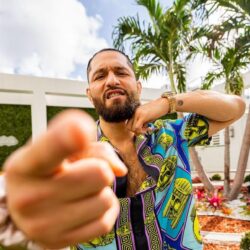 Birthday
November 12, 1984 (39)
Jorge Masvidal is an American mixed martial artist competing in the welterweight division of the Ultimate Fighting Championship (UFC).
Masvidal became a household name in the world of mixed martial arts through a series of spectacular performances. He gained mainstream attention by scoring the fastest knockout in UFC history at just five seconds against Ben Askren in 2019. This viral moment came in the form of a flying knee that floored Askren almost instantly. Masvidal further cemented his reputation by defeating Nate Diaz in a much-anticipated bout to win the BMF (Baddest Motherf*) title, elevating his stardom to new heights.
Collaboration is an integral aspect of any professional career, and Masvidal is no exception. He has trained with a variety of top athletes and coaches in the MMA community. He's sparred and trained with the likes of Colby Covington, Yoel Romero, Dustin Poirier, Tyron Woodley, and Kamaru Usman. In addition, he's worked with coaches such as Mike Brown and Henri Hooft to refine his striking and grappling techniques. Beyond the world of MMA, Masvidal has rubbed shoulders with celebrities like Dwayne "The Rock" Johnson, who presented him with the BMF title, as well as Logan Paul, Roberto Durán, and even U.S. President Donald Trump.
In a field where success is quantified by wins, titles, and knockout reels, has his fair share of notable achievements. Aside from securing the BMF title, Masvidal has been awarded multiple "Performance of the Night" and "Fight of the Night" bonuses in the UFC. His victory over Donald Cerrone in 2017 earned him both "Performance of the Night" and "Fight of the Night" bonuses, making it one of his most financially rewarding outings. While not a traditional title, his five-second knockout of Ben Askren won him an ESPY for "Best MMA Moment" in 2019.