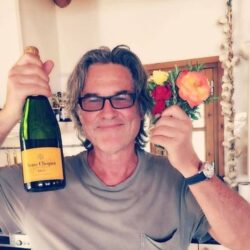 Birthday
March 17, 1951 (72)
Kurt Russell and Goldie Hawn have a big pack of dogs, but little public info is available on them. They have a yellow lab, brown lab, cocker spaniel, jack russel, Alaskan malamute and a bulldog named Mojo. They might even have a couple more dogs as well.
His father was an actor and mother a dancer, leading to him starting his career in acting at 12 years old. In the late 1960s, he signed a 10-year contract with Disney and became one of their top young actors through the 1970s. He had a steady career on TV that lasted from 1962 until 1979. He also starred in movies during this time as well.
His breakout role, which became one of his most iconic, was playing Snake Plisskin in Escape from New York (1981) which eventually had a sequel in 1996. Other notable 1980s films he starred in include The Thing (1982), Big Trouble in Little China (1986), Overboard (1987) and Tango & Cash (1989) with Sylvester Stallone. His success continued through the 1990s with roles in Tombstone, Stargate, Executive Decision and more.
In recent years, he's starred in The Hateful Eight (2015) with Channing Tatum and Samuel L. Jackson and the 7th and 8th Fast and the Furious films with Vin Diesel, Dwayne Johnson and Jason Statham. He's set to star in Guardians of the Galaxy: Vol. 2 with Chris Pratt in 2017. He's also known for his long-term relationship with actress Goldie Hawn.