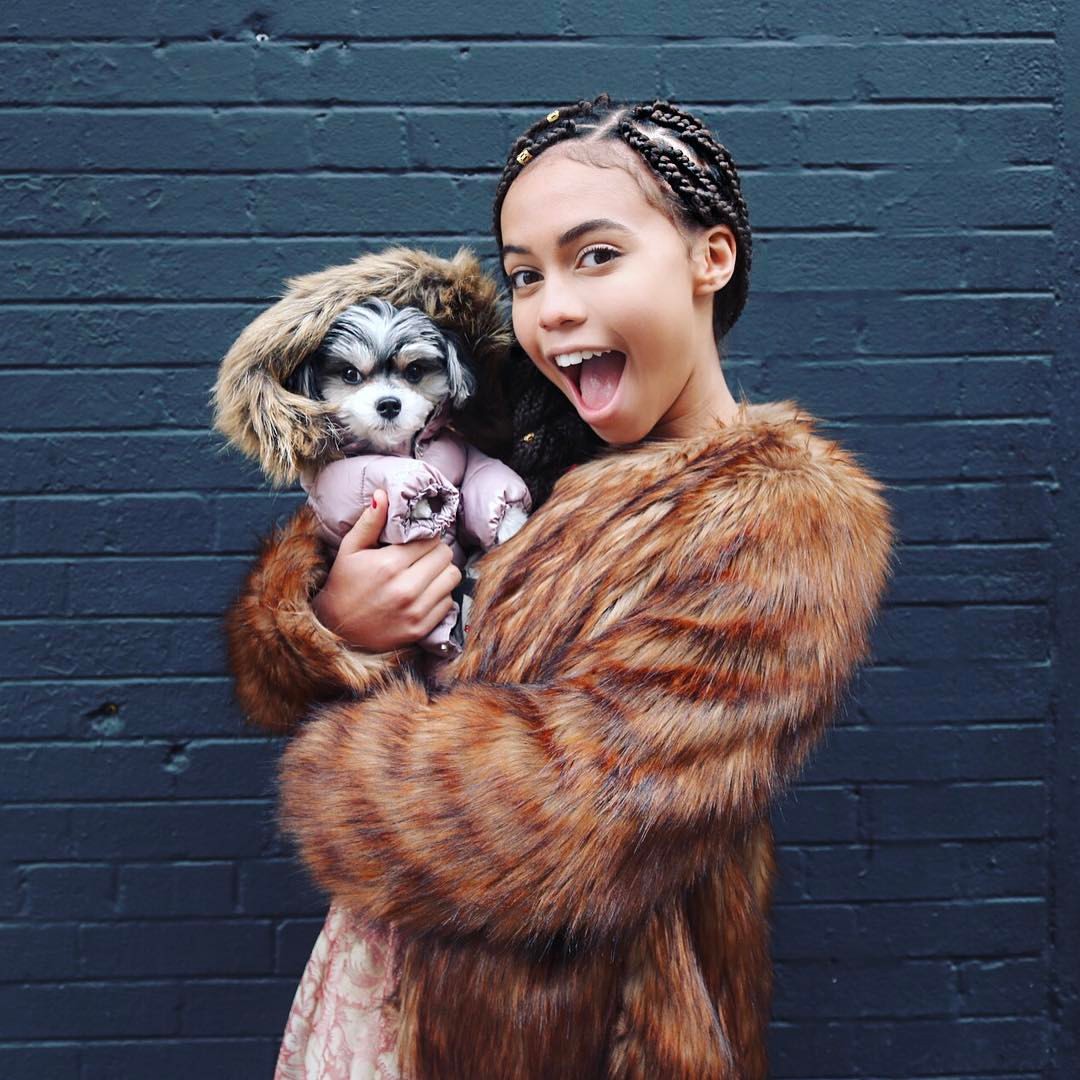 This is the amazing rags to riches story of Tinkerbelle, who started life on the streets, but soon found herself walking the runway instead for top fashion brands. Tinkerbelle, a New York native, is a papitese (papillon-maltese mix) that was selected from a shelter by Ralph Lauren for their "The Dog Walk" print and video campaign to support Dog Adoption Month.
https://www.instagram.com/p/BQxli1mhZbW/
https://www.instagram.com/p/BQee0MHAq98/
Since her lucky break, she's walked the runway from Levi's, Converse, Hurley and Vivienne Hu. She's appeared in magazines for Coach, Lazy Bonezz, AKC Pet Costumes, Poochie Boots, as well as Ralph Lauren. You most recently hit the runway at New York Fashion week and say front row with fashion design's elite, including Betsey Johnson and Vivienne Hu.
https://www.instagram.com/p/BQjVuLDBsGj/
https://www.instagram.com/p/BQetMLvg9Gl/
Thanks to her amazing story and success in fashion, Tinkerbell has been featured in countless blogs and magazines, including Allure, Cosmopolitan, Elle UK, Salon, People, Huffington Post and much more.
https://www.instagram.com/p/BQb16vfARIT/
https://www.instagram.com/p/BRBQntTh70g/
She's event branched out into acting and travel blogging. She's had several viral Youtube videos and played "Chowsie" in the musical Gypsy, alongside Tony Award Nominee Sally Mayes at the St. George Theatre in New York. on her website she blogs about her travels and the pet-friendly hotels and resorts she stays at. This has her partnering with luxury hospitality brands such as The Ritz-Carlton and Hilton Hotels.
https://www.instagram.com/p/BPNWK8RlHk7/
https://www.instagram.com/p/BPOoWVLFf1x/
She's of course a star on social media with over 121,000 followers on Instagram and you can follow her here.