What celebrities have Bearded Dragons as pets?
Instead of featuring the typical fur babies of celebrities, let's take a look at a furless, but still fun pet that's a popular choice among reptiles. Celebrity Bearded Dragon owners include Chris Pratt, Kim Kardashian, Drew Barrymore, Chrissy Teigen and John Legend, Zayn Malik, Nicole Richie, Chris Hemsworth and Elsa Pataky, Brad Paisley, and Froy Gutierrez.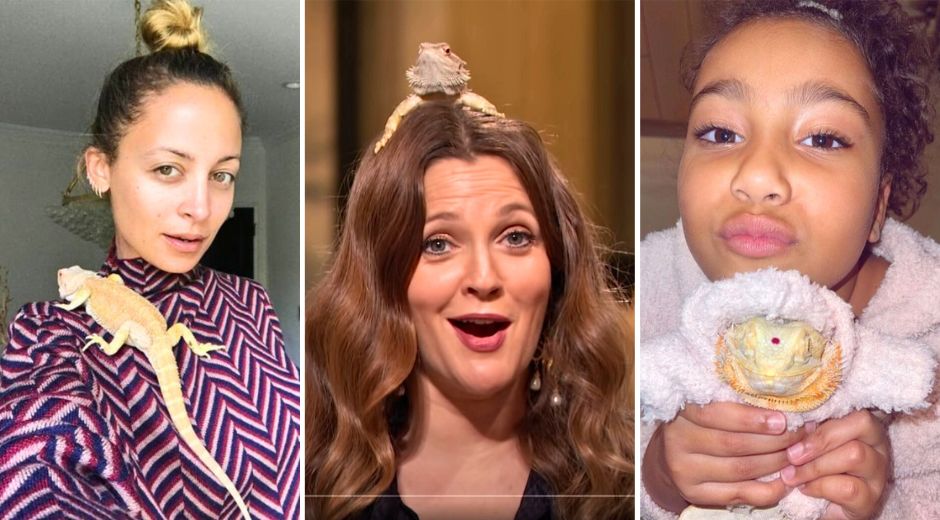 For a quick into Bearded Dragons, they're a reptile native to Australia, known for their unique appearance and gentle nature. It has a stout body, rough scaly skin, and a spiky "beard" of skin under its chin that it can puff up. Bearded dragons typically grow to about 1 to 2 feet in length, with most of it being their tail.
Kim Kardashian – Speed
Kim Kardashian got her daughter North a Bearded Dragon named Speed, which she first shared on social media in March 2021. For her dragon's debut, Speed was given a "makeover" with a custom Skims Cozy, other outfits, and a red forehead jewel inspired by Lil Uzi Vert. This, as expected, was met with criticism from followers who didn't agree with dressing up a lizard. North has been known to go everywhere together.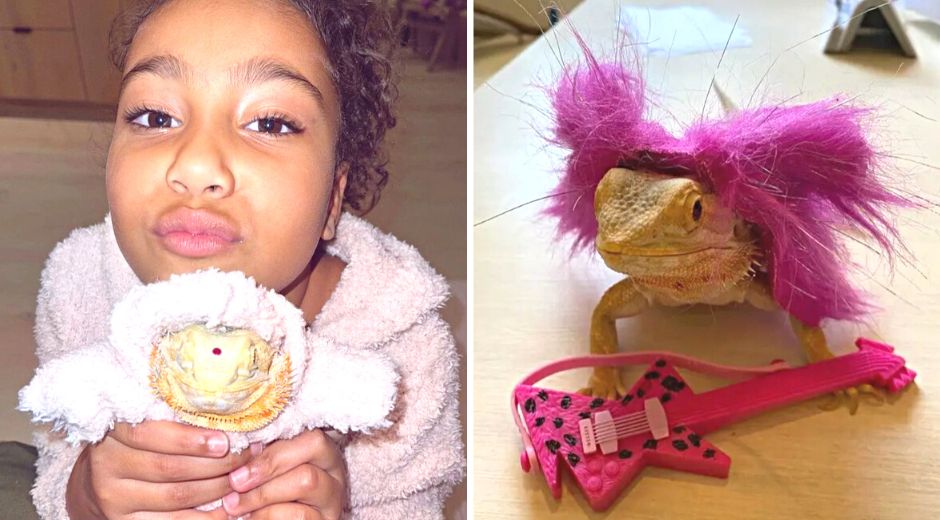 Drew Barrymore – Jeremy
Among her collection of rescued dogs and cats, Drew Barrymore has a beloved Bearded Dragon named Jeremy. Jeremy is BBF with her car Lucky, with proof seen below.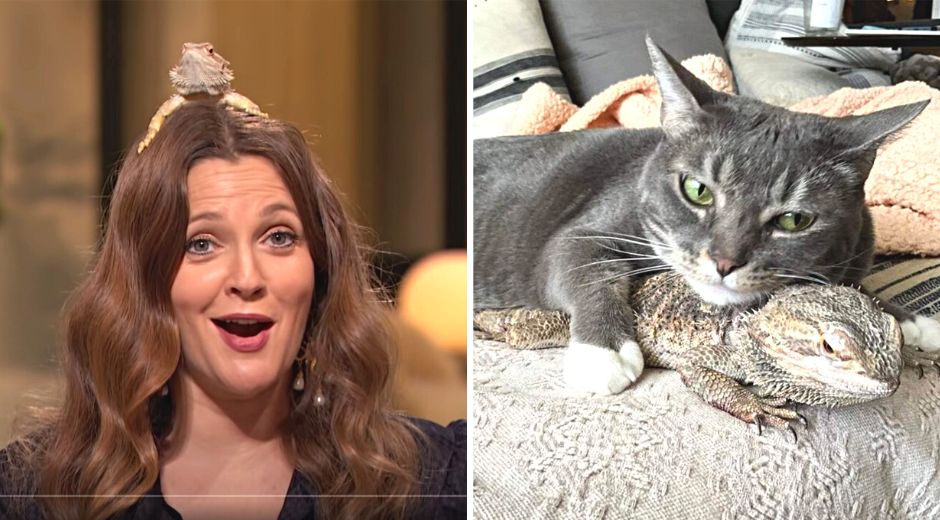 Nicole Richie – Speedy
Fellow Mother-of-Dragons Nicole Richie and her scaly son Speedy did an interview with Barrymore and Jeremy that you can't miss.
Chris Pratt – Leo
Like Kim, Chris Pratt got his Bearded Dragon as a pet for his kid. Back in August 2018, he celebrated #TakeYourLizardForAWalkDay with the video below.
Chris Hemsworth and Elsa Pataky – Monty
MCU star Chris Hemsworth and his wife Elsa Pataky are among parents who approve of Beaded Dragons, with their daughter cuddling up with Monty below.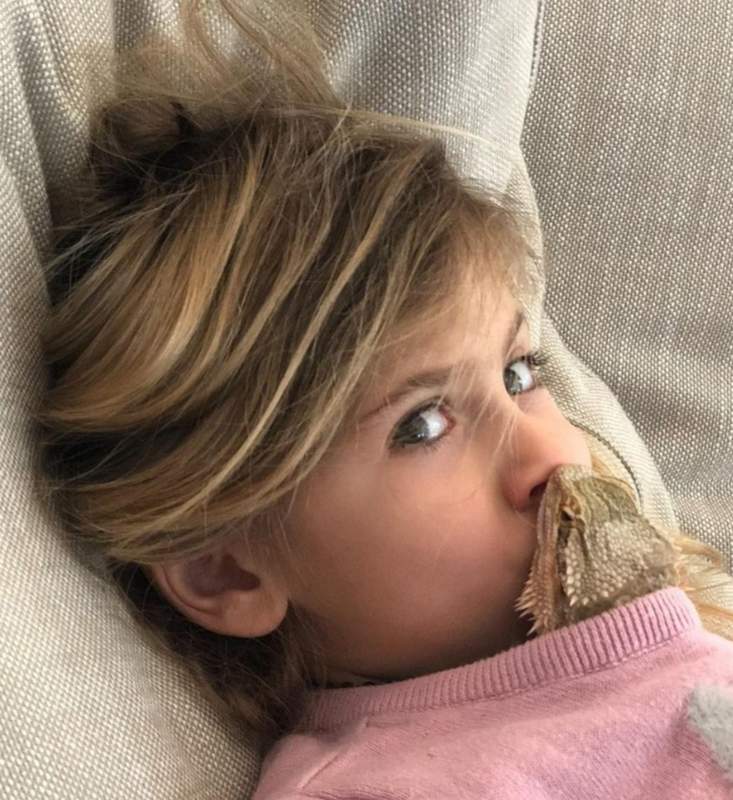 Zayn Malik – Arnie
Way back in 2013, Zayn Malik made headlines for tweeting a hot selfie with his cold-blooded scaley son named Arnie.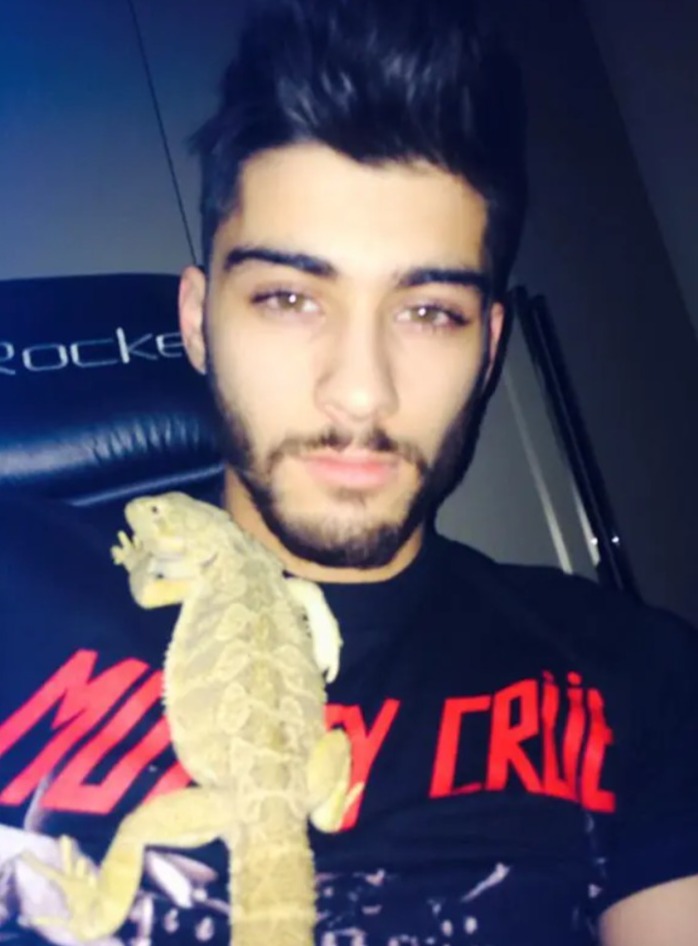 Brad Paisley – Beardy
Country music star Brad Paisley has a Bearded Dragon named Beardy, seen here with his wife Kimberly.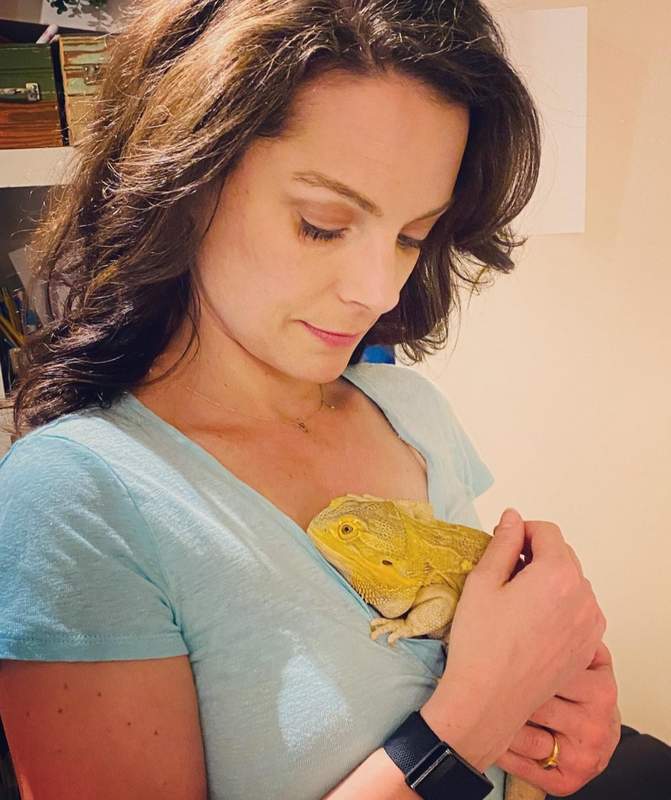 Froy Gutierrez
Rising star Froy Gutierrez has a pet Bearded Dragon that he posted on Instagram, but hasn't shared its name.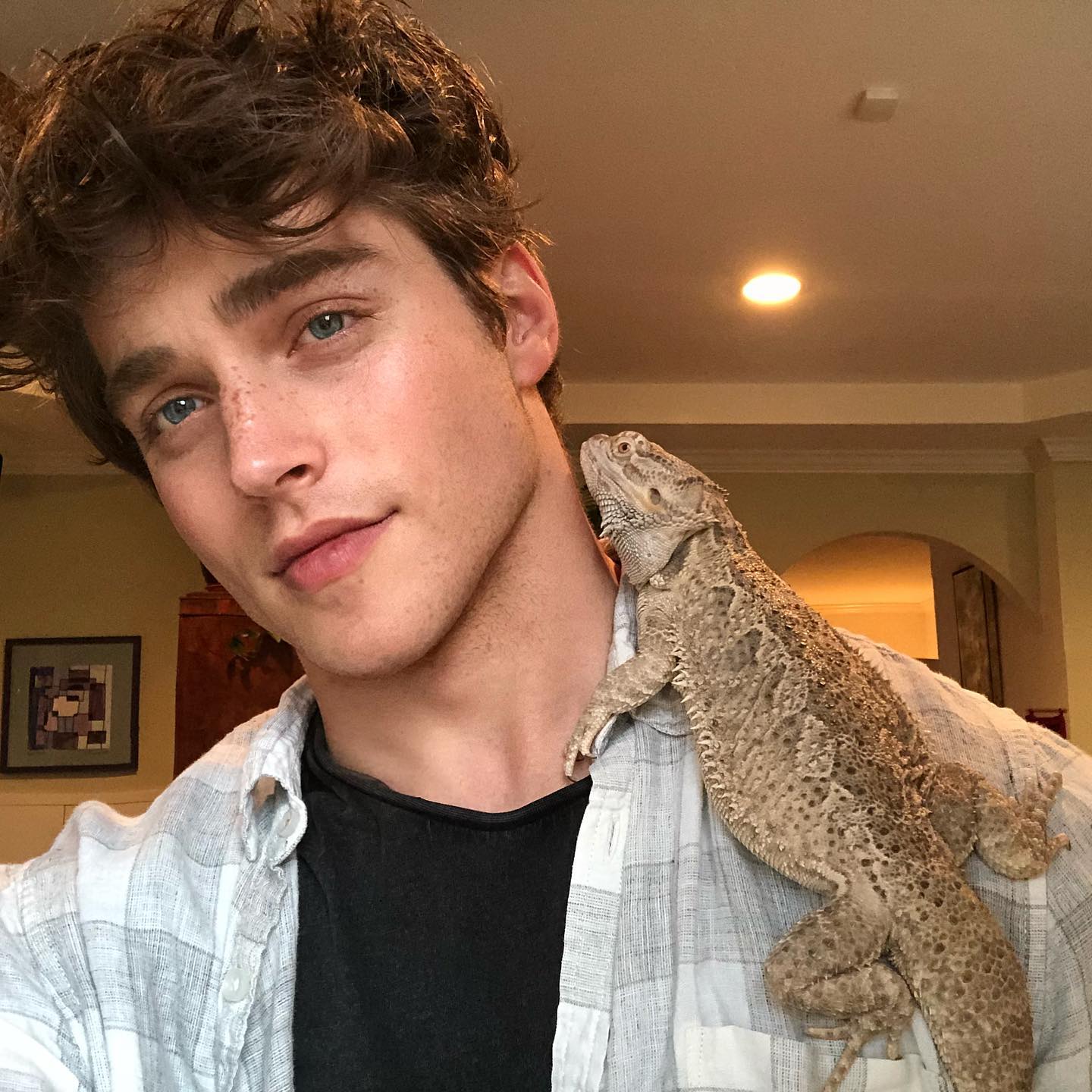 Chrissy Teigen and John Legend – Sebastian
Chrissy Teigen and John Legend got a Bearded Dragon named Sebastian for their son Miles's second Birthday in May 2020.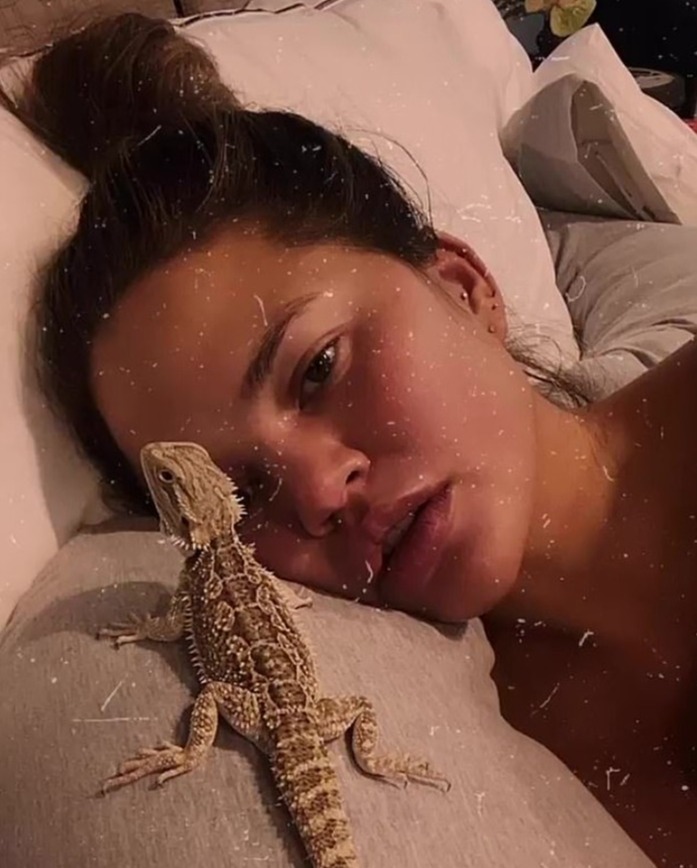 And when John Legend appeared on The Drew Barrymore Show, he serenaded Barrymore's Dragon with a special version of his hit song "All of Me", which you can check out here.
What makes Bearded Dragons good pets?
If you're not used to taking care of reptiles, lizards and other similar non-furry pets might come off as intimidating. However, Bearded Dragons, aka "Beardies" can be a great choice for a pet, especially for beginners. They're friendly and have a calm demeanor, making them easy to interact with. For example, the kids of the celebrities above love their lizards. They're not high maintenance either, as they only require a simple diet of insects and vegetables, and basic lighting and heating in their enclosure. Watching them can be quite fascinating and relaxing, as they're happy to just chill on or around you. And note these reptiles are "diurnal", meaning they're active during the day. When considering a reptile as a pet, it's important to consider if they're active during the day or night, to best match your schedule. These easy-going creatures also have a long lifespan, with some living up to 10-15 years, which can be great for kids to grow up with.