John Legend recently appeared on The Drew Barrymore Show, where he gave a special private concert for Jeremy, Barrymore's pet Bearded Dragon. The situation of having a lizard wheeled out on a tiny grand piano so you can sing to it might sound a bit strange, but Legend and his wife Chrissy Teigen also have a Beaded Dragon, so let's assume he's done this a bunch at home.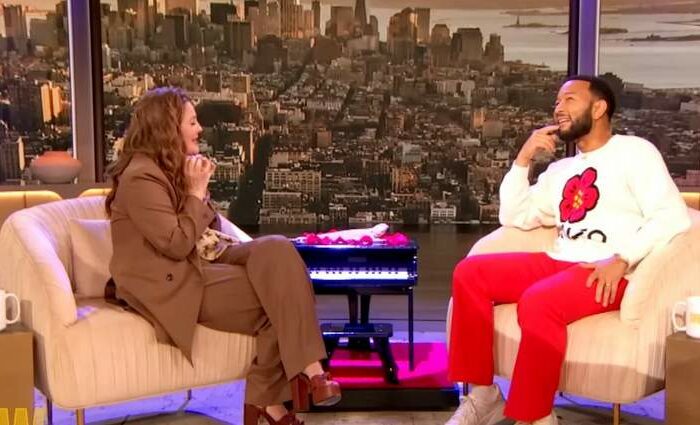 Legend changed up the lyrics for his audience of one, singing "Love your curves and all your edges – all your perfect imperfections – Jeremy, don't poop on me – You're my end and my beginning – if you don't poop on me I'm winning – Oh, Jeremy."
For more Celebrity Pets, make sure to check out Drew Barrymore's gang of rescue dogs and cats (plus one dragon)!