Lightning the two-toed sloth is pregnant and getting the support necessary to succeed as a mama. The Cincinnati Zoo resident sloth was recently given a tiny stuffed animal sloth to care for while she gets ready to have a baby of her own. According to WLWT, zookeepers feel this is the best method to prepare for motherhood after living in captivity.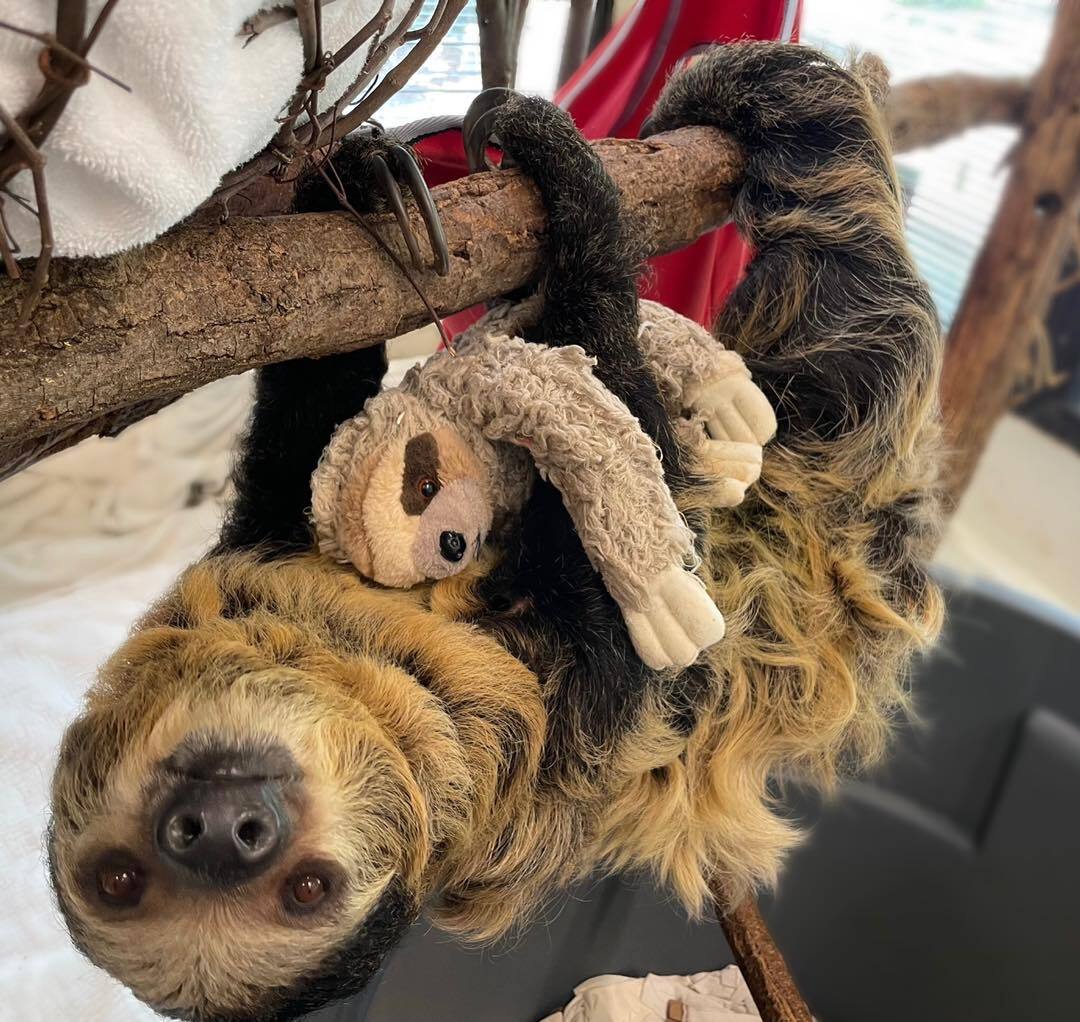 In February, the Cincinnati Zoo in Ohio announced that their resident sloths, Lightning and Moe, are expecting. This is very exciting as it will be the first baby sloth for the upcoming mom.
"We are so excited that Lightning is pregnant! The sloth animal care team has been on this journey since 2016 and now we are so pleased to bring our sloth fans along for the rest of the ride and into this new baby's life." the Cincinnati Zoo's interpretive animal team leader, Sarah Swanson, shared as part of Lightning's pregnancy announcement. Patience is a must when you work with sloths!"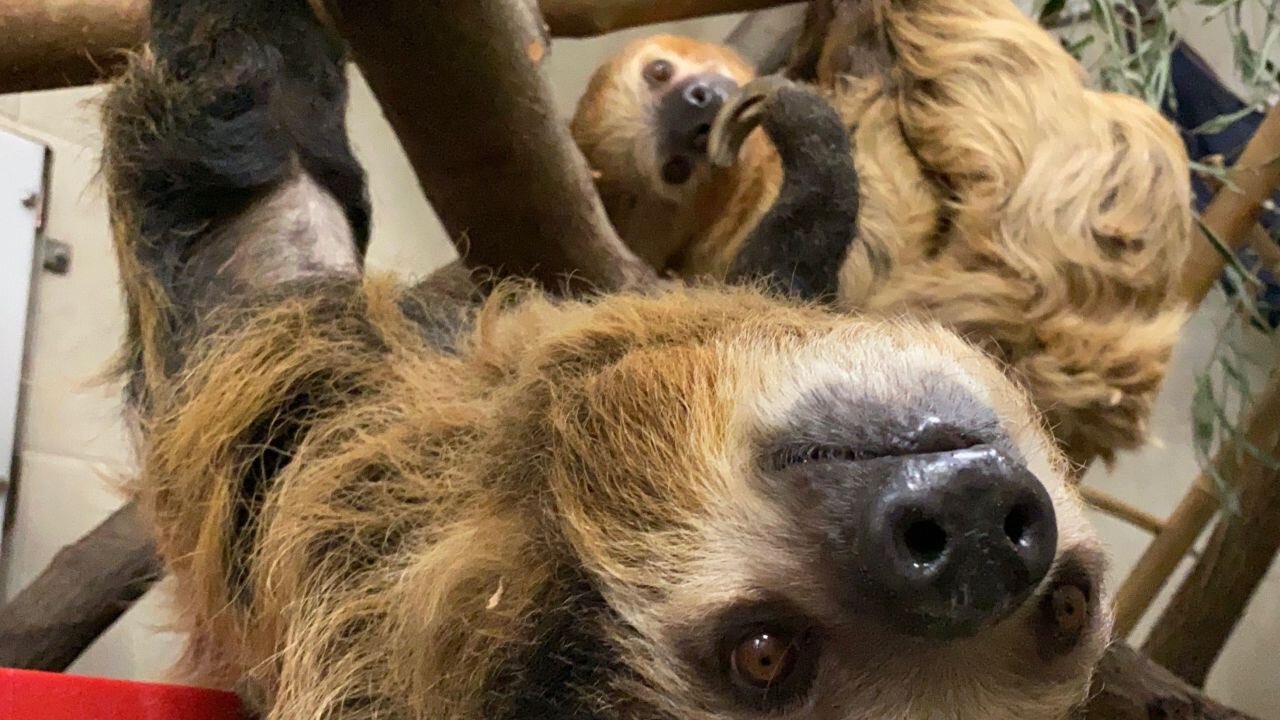 Lightning moved in November 2019 on breeding recommendations from the Association of Zoos and Aquariums Species Survival Plan (SSP). Lightning met her 21-year-old partner Moe in December of 2019. It took some time to warm up. As you can image, sloths take a while to make new friends.
As Lightning prepares birth in the weeks ahead, the support team thought it would be helpful for the mom to carry around a stuffed animal as practice before the real thing.
The Cincinnati Zoo is inviting animal lovers to join in on the event by taking part in the zoo's Sloth Baby Pool, where participants can submit their guess for the baby animal's birth date and time. The winner will receive a private Zoom chat will Lightning and her baby in the future. Entries are $5 each, with the funds going to the zoo sloths' care and supporting rescue sloths at Costa Rica's The Sloth Institute.
More In: