Goose the Cat made a big splash with fans in Captain Marvel. And fans are pleased to hear Goose has a larger role in its sequel The Marvels, alongside human actors Brie Larson, Iman Vellani, Teyonah Parris, Zawe Ashton, and Samuel L. Jackson. The character of Goose is technically a "Flerken," an alien creature that looks like your typical domestic cat. Captain Marvel, played by Brie Larson, eventually finds out Goose is a dangerous alien that can eat a human whole (but is also partial to a can of tuna). Goose is eventually adopted by Nick Fury (Samuel L. Jackson), in spite of Goose being the reason Fury wear's his iconic eyepatch.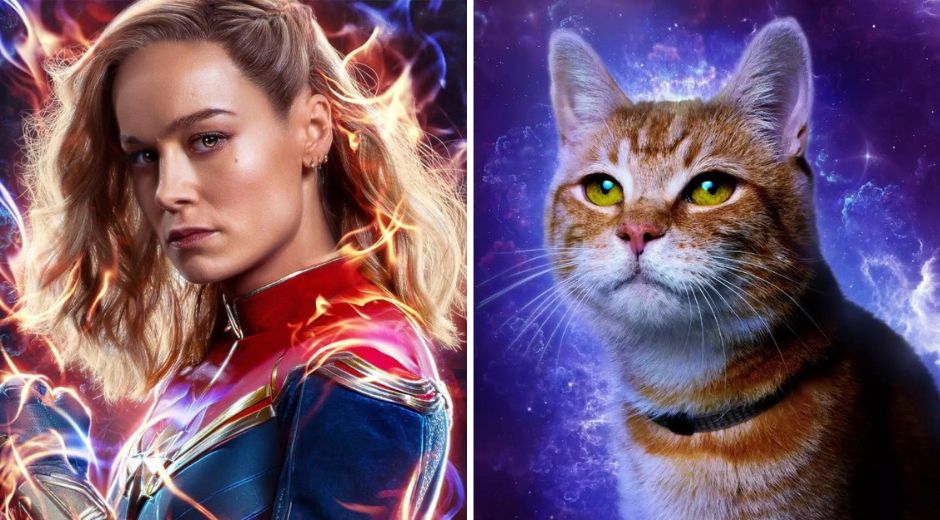 In Captain Marvel, Goose was played by a cat named Reggie, along with backup feline actors Rizzo, Gonzo, and Archie. Reggie was considered the biggest star on set by his co-stars and plenty of fans. But with The Marvels filming in the U.K. instead of the States, they needed to recast the kitty.
So Marvel had to recast the cat and put cat trainer Jo Vaughan up to the task. And she found two ginger tabby cats that looked like the original Goose, with 11-year-old Tango as the lead and 4-year-old Nemo as the backup.
When speaking with Entertainment Weekly, Vaughan shared what working with the new celebrity cats was like, "There was no diva behavior [on set], but cats are cats." "That's why you have two cats. So, if one goes, 'Do you know what? I'm not really feeling it today,' then you can switch to the other one. They both have their strengths and weaknesses, so they back each other up that way."
The Marvels director Nia Dacosta is an admitted cat lover. But unfortunately for Brie Larson, filming with Tango and Nemo required a stunt double! Larson is highly allergic to cats, so she didn't actually film any scenes with the kitties. A stunt double in a green suit stood in for her during all of her scenes with Goose, then the VFX was used to add Larson in after.
Brie Larson also recently adopted a dog, who named himself "Six-Thirty," after the dog in her series Lessons in Chemistry.