 No Pets (Samuel L. Jackson)
Samuel L. Jackson does not have any reported pets.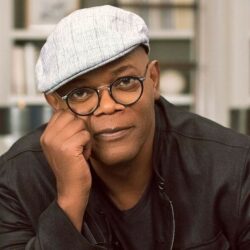 Birthday
December 21, 1948 (74)
Samuel Leroy Jackson is an American actor who is considered one of the most commercially successful actors, his films have grossed over $7 billion, earning him an estimated net worth of $200 million. He originally pursued a degree in marine biology, but after an acting and public speaking course, he changed his major to acting.
He started working as an actor in the 1980s with many small roles. During this time, he met director Spike Lee, who helped launch his career with small roles in School Daze (1988) and Do the Right Thing (1989). His Hollywood presence grew in the early 1990s, working with iconic directors Steven Spielberg in Jurassic Park (1993), Tony Scott in True Romance (1993) and Quentin Tarantino in Pulp Fiction (1994) with John Travolta and Uma Thurman.
The Early 2000s saw his star a Jedi Mace Windu in George Lucas' Star Wars prequel trilogy. He's most recently known for his recurring role as Nick Fury in the Marvel Cinematic Universe of films, such as Iron Man and The Avengers with costars Scarlett Johansson, Robert Downey Jr. and Chris Evans.