Hold on to your hats, folks, because we have a wild story for you today! A one-year-old Australian Shepherd, named Nanuq (which means polar bear), has just returned home after a 166-mile trek across Alaska's Bering Sea. That's right, you heard us correctly! This daring dog decided to embark on an icy sea odyssey, and we can't help but be impressed by his bravery.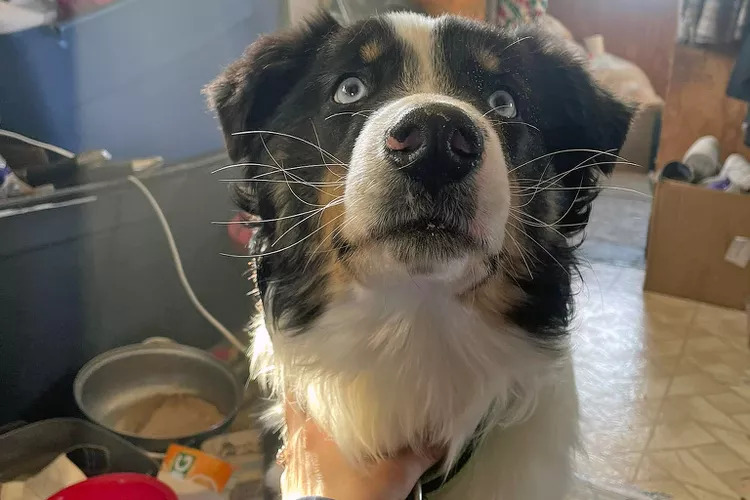 Unfortunately, Nanuq suffered two large bite marks during his adventure, but don't worry, he's otherwise healthy. Nanuq's owner, Mandy Iworrigan, shared the good news via Facebook, and we can't help but be relieved to hear that this adventurous pup is okay.
It all started when Nanuq disappeared last month while his owner and her family were visiting the St. Lawrence Island community of Savoogna, located in the Bering Strait. The curious pup reportedly took off with their other family dog, Starlight. While Starlight returned weeks later, there was still no sign of Nanuq. One month after his disappearance, Nanuq turned up in Wales, Alaska. Yes, you heard us right, Wales, Alaska! How on earth did he manage to make his way there? Well, we're not entirely sure, but we do have some theories.
According to Iworrigan, her dad texted her one day and said, "There's a dog that looks like Nanuq in Wales." After clicking on the Facebook post, Iworrigan confirmed that it was indeed Nanuq. "I was like, 'No freakin' way! That's our dog! What is he doing in Wales?'" she exclaimed. When asked how he ended up there, Iworrigan said, "I have no idea why he ended up in Wales. Maybe the ice shifted while he was hunting. I'm pretty sure he ate leftovers of seal or caught a seal. Probably birds, too. He eats our Native foods. He's smart."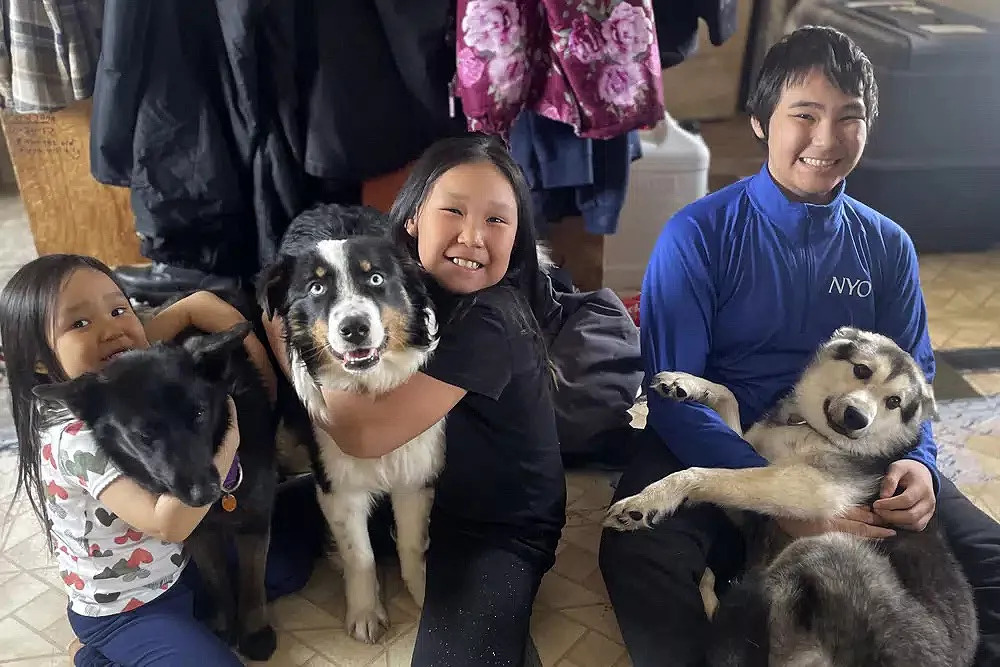 We can't help but be amazed by Nanuq's survival skills. It takes a special kind of pup to survive a 166-mile trek across the Bering Sea, and we're in awe of his intelligence and resilience.
But the story doesn't end there, folks. Iworrigan managed to get Nanuq home safely via airline carrier from Wales back to Gambell's regional airport. We can only imagine the joy and excitement that filled the air as Nanuq was finally reunited with his family. Waiting on site with her daughter Brooklyn in patches of snow on the runway, Iworrigan captured the plane's landing, and we can't help but feel emotional watching the video. Seeing Brooklyn reunite with her furry friend is the definition of heartwarming.
To make the reunion even more special, Starlight was also on hand for the celebration. We're sure the family was overjoyed to have both of their furry friends back home safe and sound.
In a Facebook post on April 6, Iworrigan wrote, "My daughter's dog is finally home from Wales!" We can only imagine the sense of relief and happiness that the family must be feeling right now.
Now, we can't forget about those mysterious bite marks that Nanuq suffered during his adventure. When asked about them, Iworrigan told Anchorage Daily News, "Wolverine, seal, small nanuq, we don't know because it's like a really big bite." While we may never know for sure, we can only imagine the kinds of creatures that Nanuq encountered during his journey.
All in all, we're blown away by Nanuq's story.