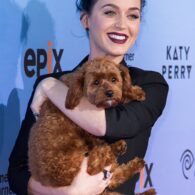 Butters Perry
If you're looking for cute pictures of Katie Perry's Caramel Toy Poodle, Butters, look no further than his very own Twitter and Instagram. He's not much bigger than a small stuffed animal but his reach is impressive for any species. In every other post, Butters is happily posing with Katie Perry to her 45 million plus followers.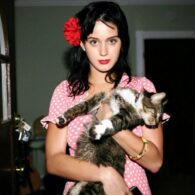 Kitty Purry
Katy Perry had a cat named Kitty Purry. She passed away on April 18, 2020 after 15 years. In 2008, Kitty Purry made a cameo in the "I Kissed a Girl" music video, and she even joined the singer on tour. During the Hello Katy Tour, a large inflatable Kitty Purry head was part of the stage design. Fans backstage were able to meet the popular mascot since she joined her for that tour, and many other tours.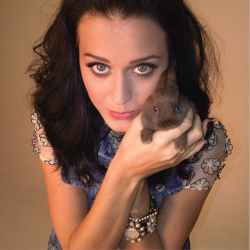 Birthday
October 25, 1984 (38)
Katie Perry is an American actress, singer, and songwriter. Perry signed with Red Hill Records and released her debut studio album in 2001. She found international fame when she released "I Kissed a Girl" in 2008. Her third album, Teenage Dream (2010), contained the U.S. Billboard Hot 100 chart-topping singles "California Gurls" and "Teenage Dream". Perry has received many awards, including the Forbes list of "Top-Earning Women In Music" (2011–2015).