A few years ago, Ally Calmusky from Aurora, Ontario in Canada, decided to photography the chipmunks in her mom's yard and post them on social media. What started out as a cheeky piece of content later became a chipmunk following that includes hundreds of thousands of loyal fans.
"These wild chipmunks live behind my mum's yard and visit everyday for snacks. They run straight up to me, pack their cheeks full with the goods and then run back to their underground burrows to store the food for later. The 'regulars' all have art-related names, voted for by my social media followers."

Ally Calmusky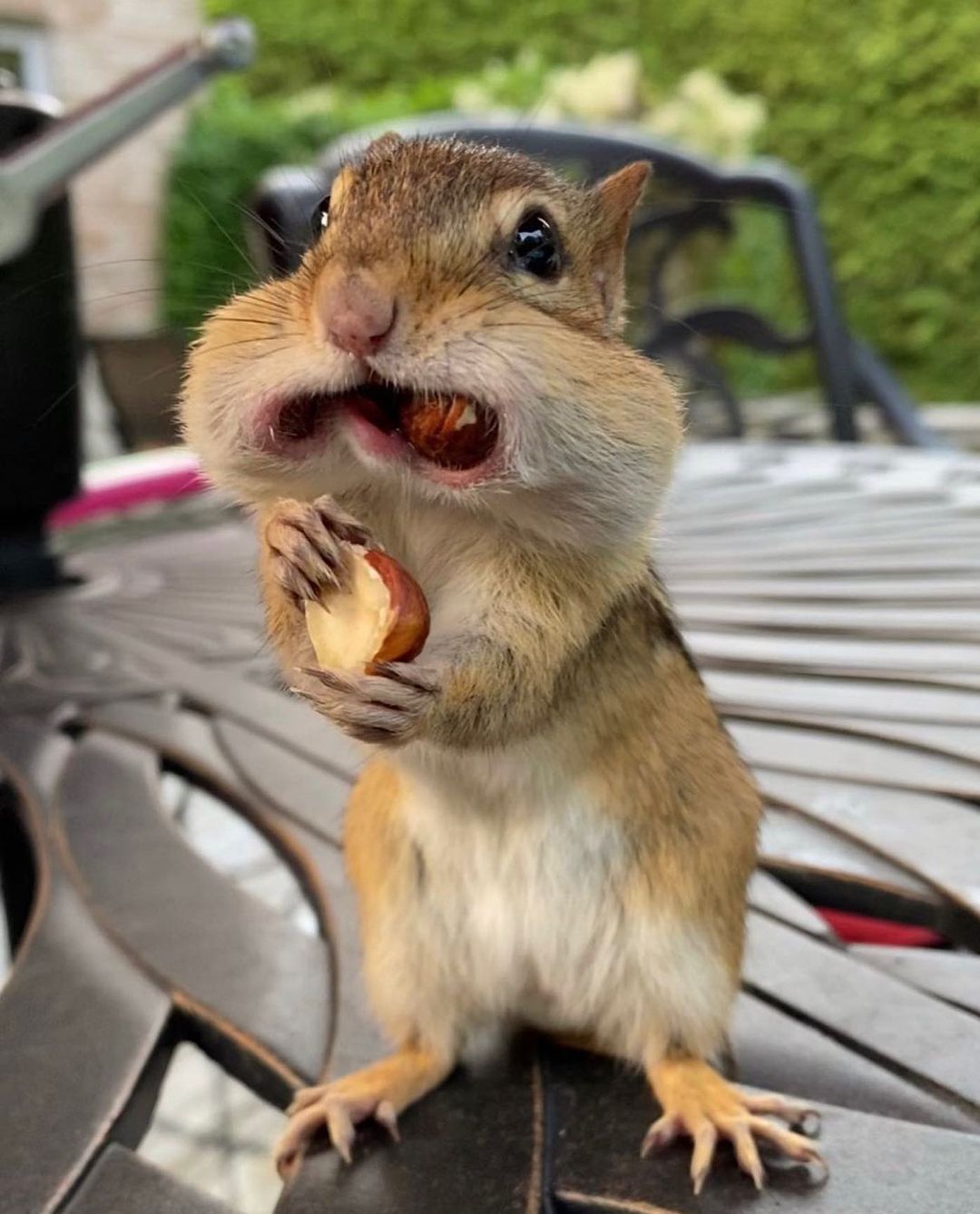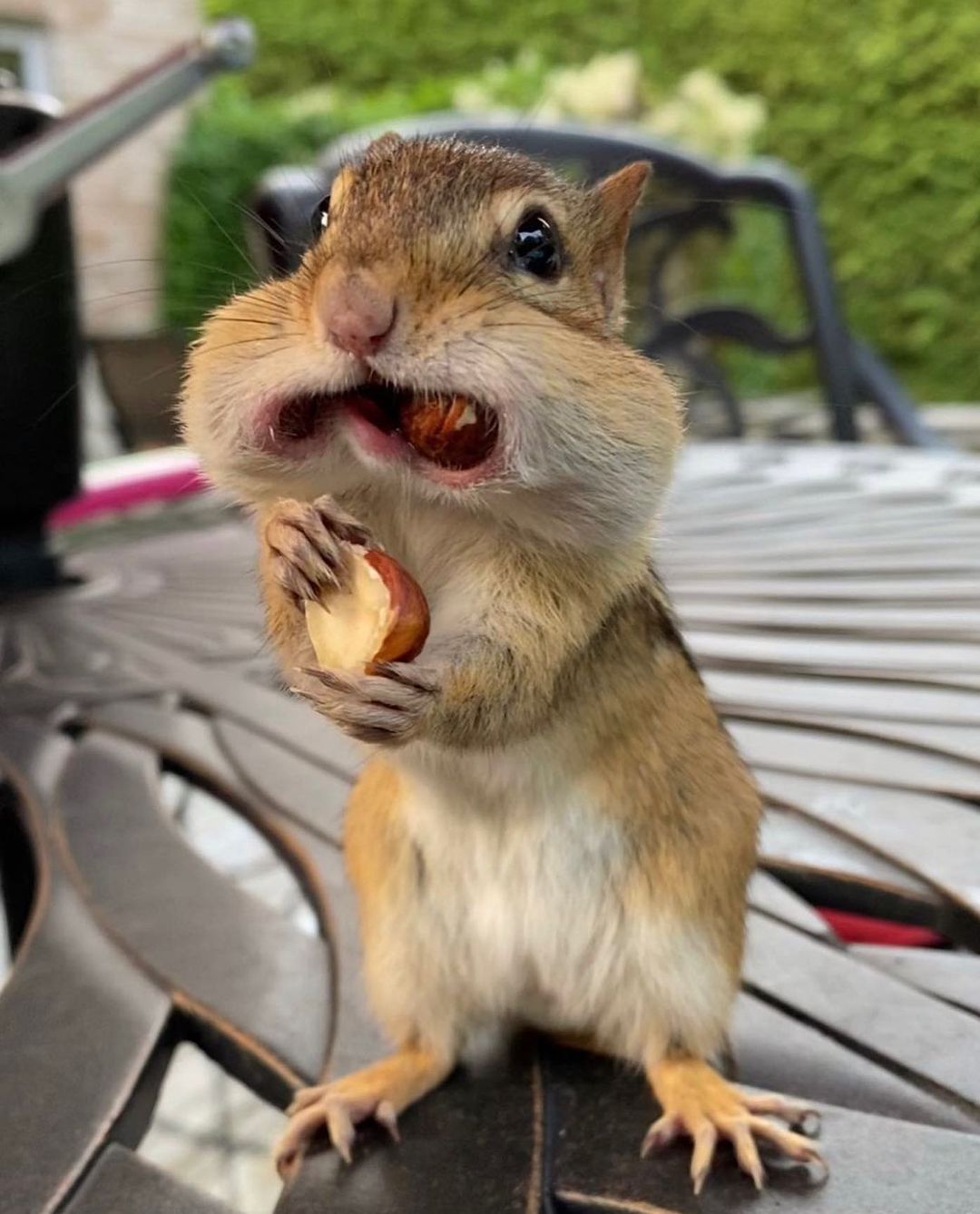 Ally first met Van Gogh the Chipmunk during her breaks to feed the wildlife. Van Gogh stood out from the rest though. His friendly nature quickly got Ally's attention and a years long relationship quickly bloomed. In 2018, Van Gogh was later joined by Mona Lisa, a smaller chipmunk that she believes was born that Spring.
You can tell Mona by her size. She is much smaller than Van Gogh and she will typically crack her peanut shells open, whereas VG prefers them whole. The easiest way to spot VG is by his ear. He is missing part of his left ear & this is how he got his name, Van Gogh. His tail is shorter than normal possibly due to a predator along the way.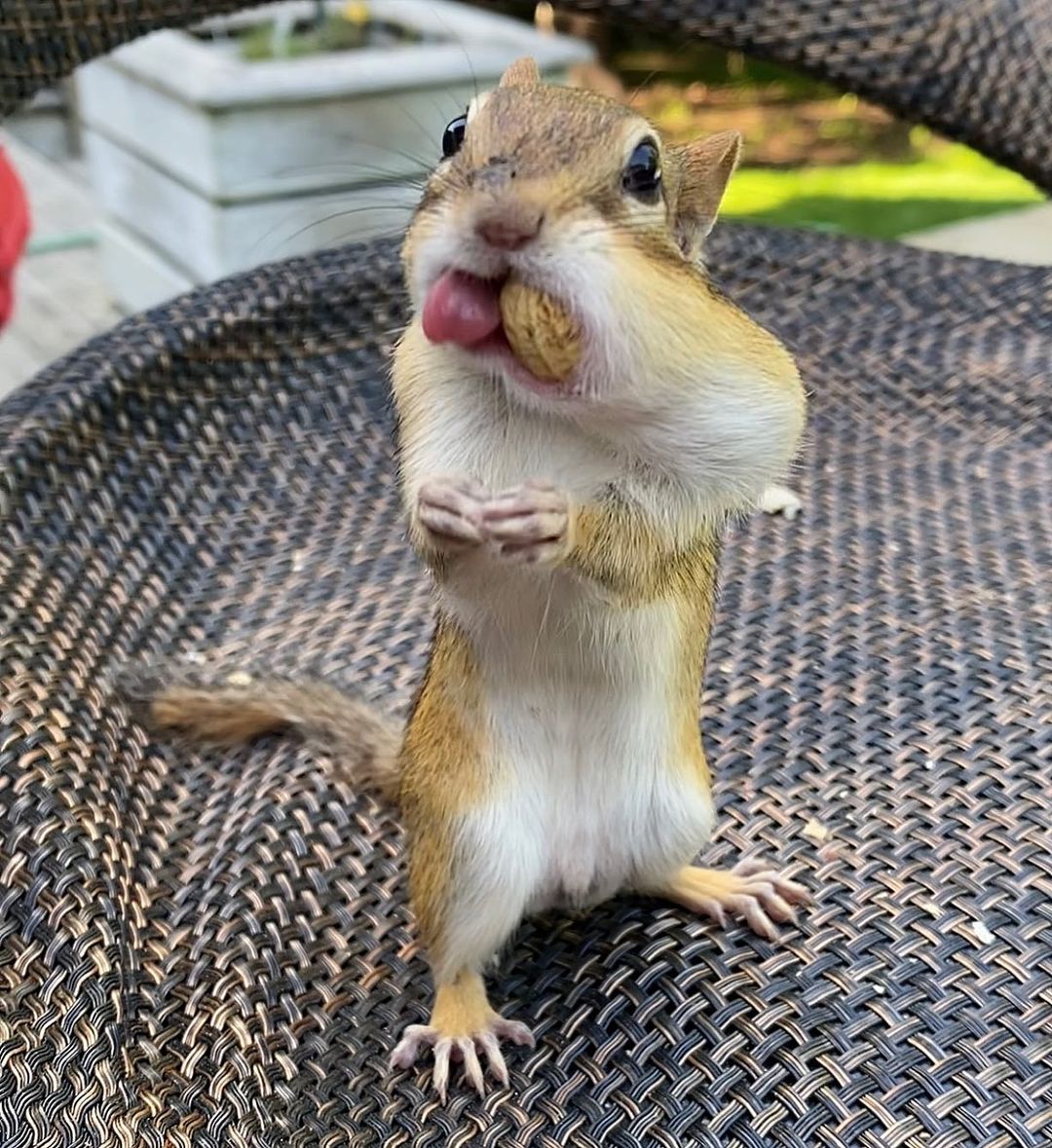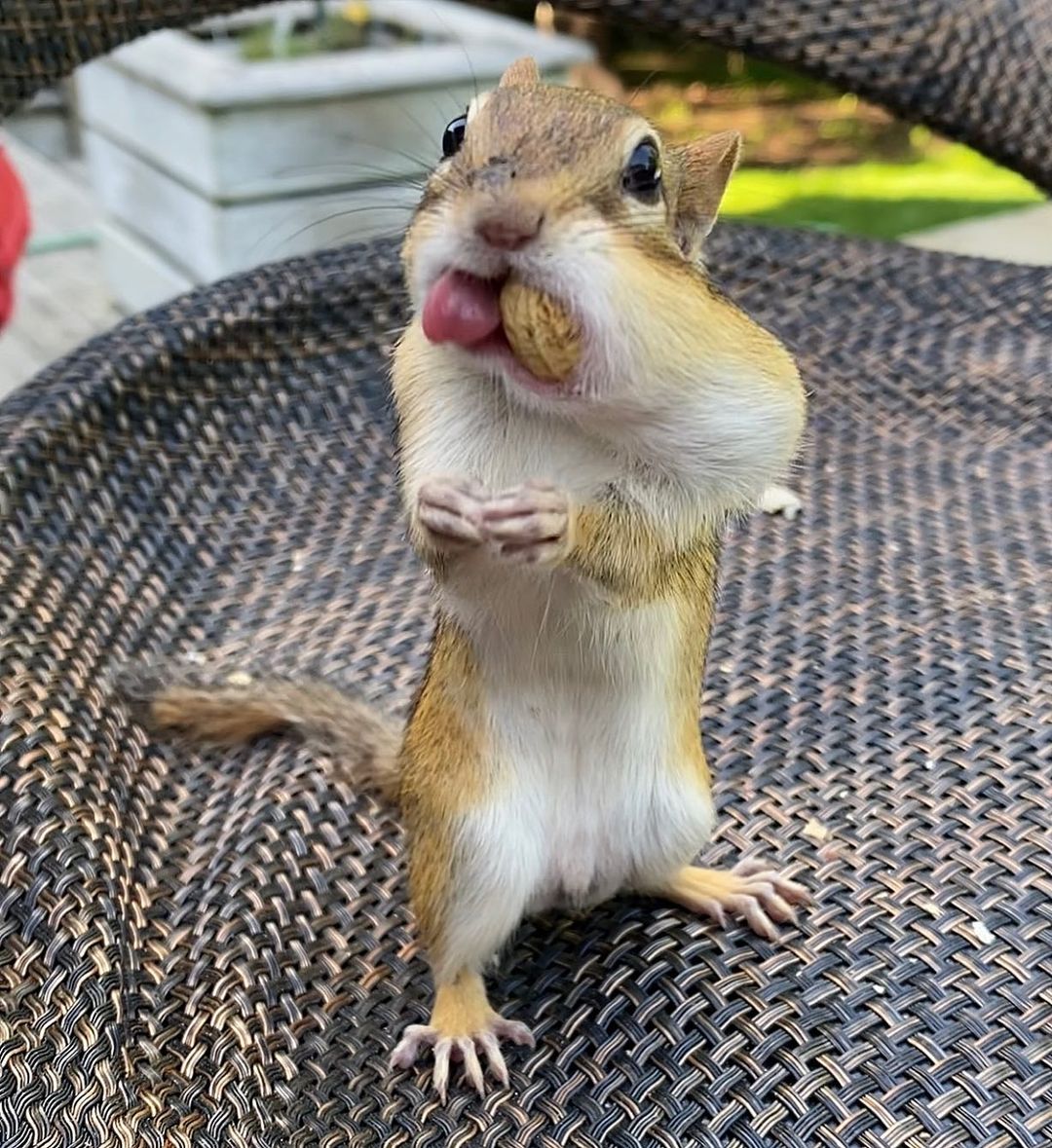 In many cultures, chipmunks represent innocence, a sign of new beginnings, the life of Spring, and a little mischief in the process. You definitely get that sense when you see Van Gogh and Mona greedily store away their little snacks. Their fidgety little hands storing away food for later makes us wonder if we should be doing the same thing. Whatever you decide to do, make sure to follow these two mischievous critters and their friends on their Instagram, Facebook, or TikTok.