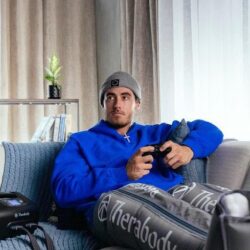 Birthday
July 13, 1995 (28)
Cody Bellinger is an American professional baseball player who has achieved prominence as a first baseman and outfielder for the Los Angeles Dodgers in Major League Baseball. With a baseball lineage that includes his father, Clay Bellinger, who also played in the MLB, Cody has carved out his own path to become a key figure in modern baseball.
Bellinger's initial recognition came in 2017 when he was named the National League Rookie of the Year. Not one to slow down, he continued to impress with his athleticism, eventually helping to steer the Dodgers to their World Series victory in 2020. These successes serve as markers of his role in the MLB, which is further highlighted by an impressive .305 batting average and 47 home runs in the 2019 season alone.
Bellinger has also made a mark with his collaborations in and out of the sports world. On the field, he has shared moments with Clayton Kershaw, Mookie Betts, Justin Turner, Corey Seager, Max Muncy, and Walker Buehler, showcasing the team dynamics essential to the Dodgers' success. Outside of baseball, Bellinger has interacted with celebrities like Ken Jeong during All-Star events, and appeared on Jimmy Kimmel Live. He's also been involved in promotional events with brands, partnering with people like gaming influencer Ninja, TV host Erin Andrews, and even fellow athlete Patrick Mahomes in various capacities.
His career has been marked by numerous distinctions. In addition to his Rookie of the Year title in 2017, Bellinger won the National League Most Valuable Player (MVP) award in 2019. He's also a two-time Silver Slugger recipient and a Gold Glove awardee. These honors don't just serve as benchmarks in his career but also affirm his contribution to the sport of baseball. Examples of these distinctions include his selection to the All-Star team in both 2018 and 2019, and his pivotal role in securing the Dodgers' World Series championship in 2020, their first in 32 years.