Pitties in pyjamas, anyone?! Meet Darren and Phillip, two of the cutest Staffordshire Terriers to grace Instagram with their presence. They've got an entire wardrobe of adorably matching outfits, love peanut butter and bananas, and are deconstructing the menacing pitbull stereotype photo by photo.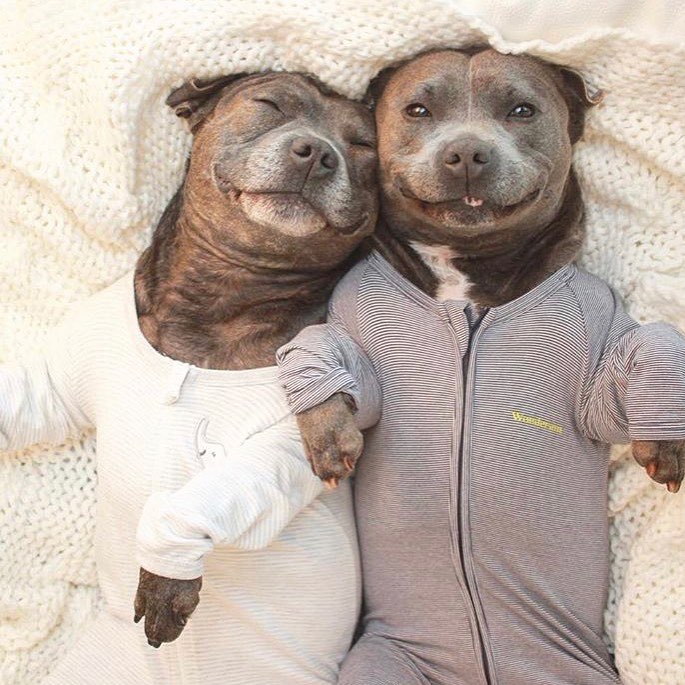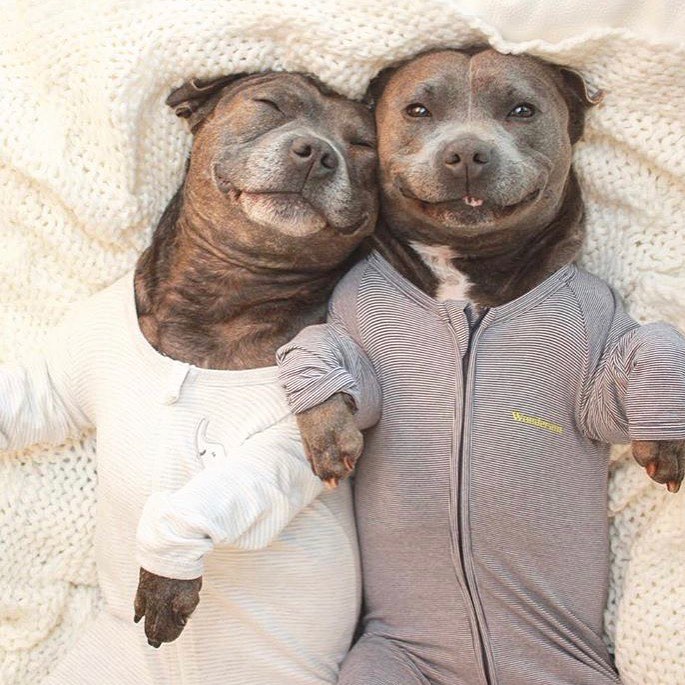 For those of you out there who aren't equally as dog-obsessed as us, let us explain. Staffordshire Bull Terriers, or affectionately known as Staffies, are considered by some to be part of the pitbull family. They're smaller than the traditional pitbull, with the same short coat, muscular body and square head. They are also privy to the same prejudices.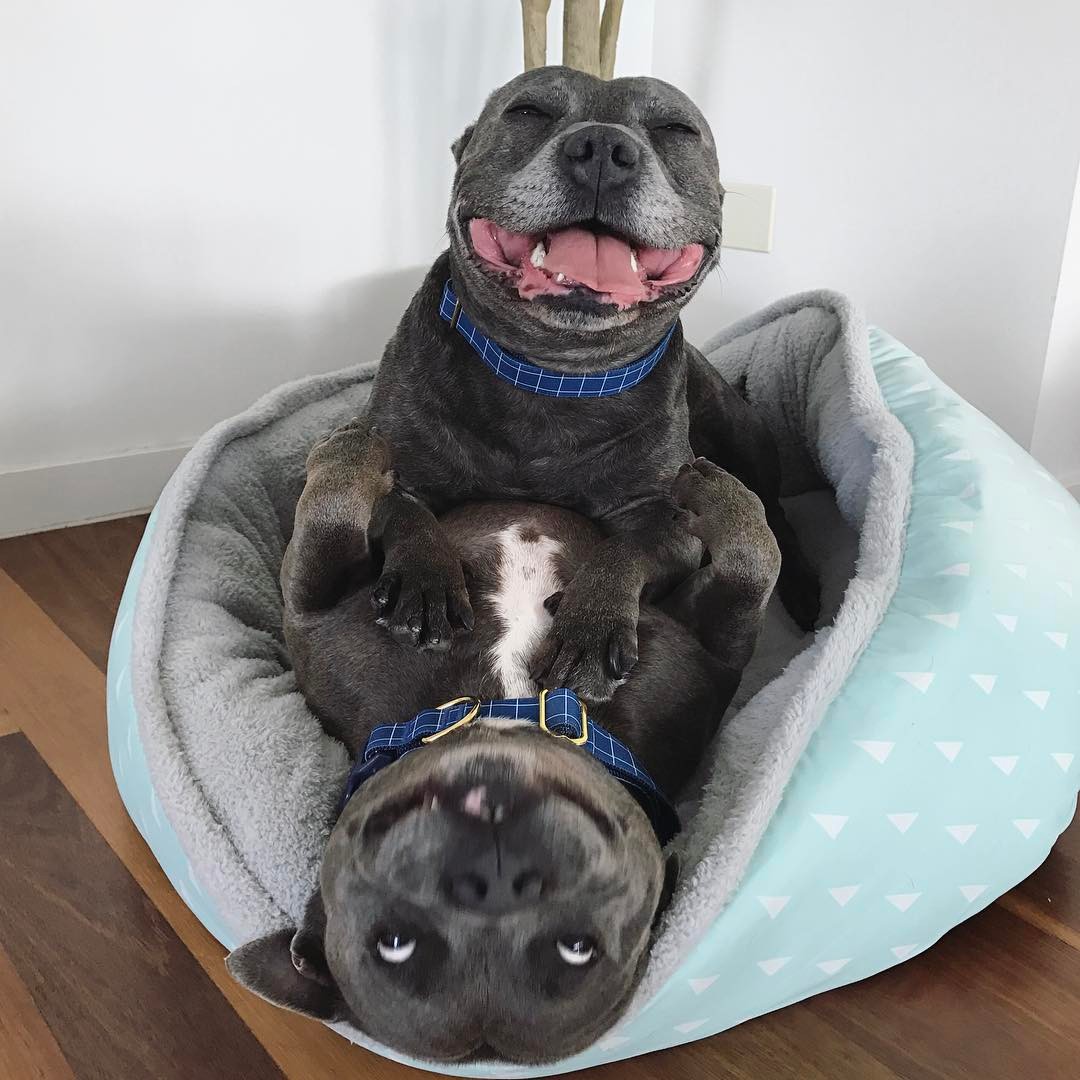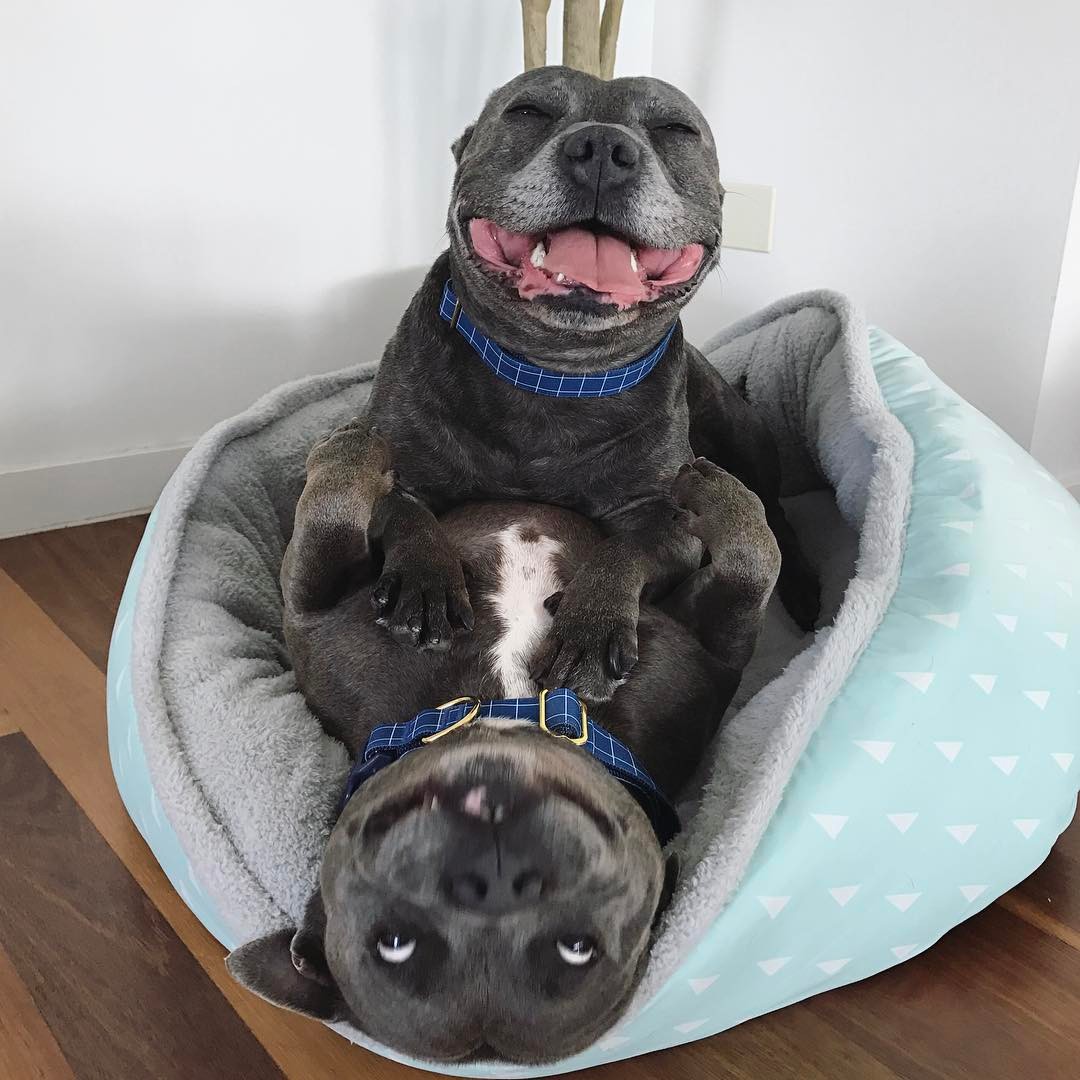 Pitbull breeds have historically been forced into 'bloodsports' or dog-fights, due to their muscular bodies and fierce loyalties. The canines are not actually inherently vicious, and typically make terrible guard dogs because of their fondness for humans. Darren and Phil are no exception!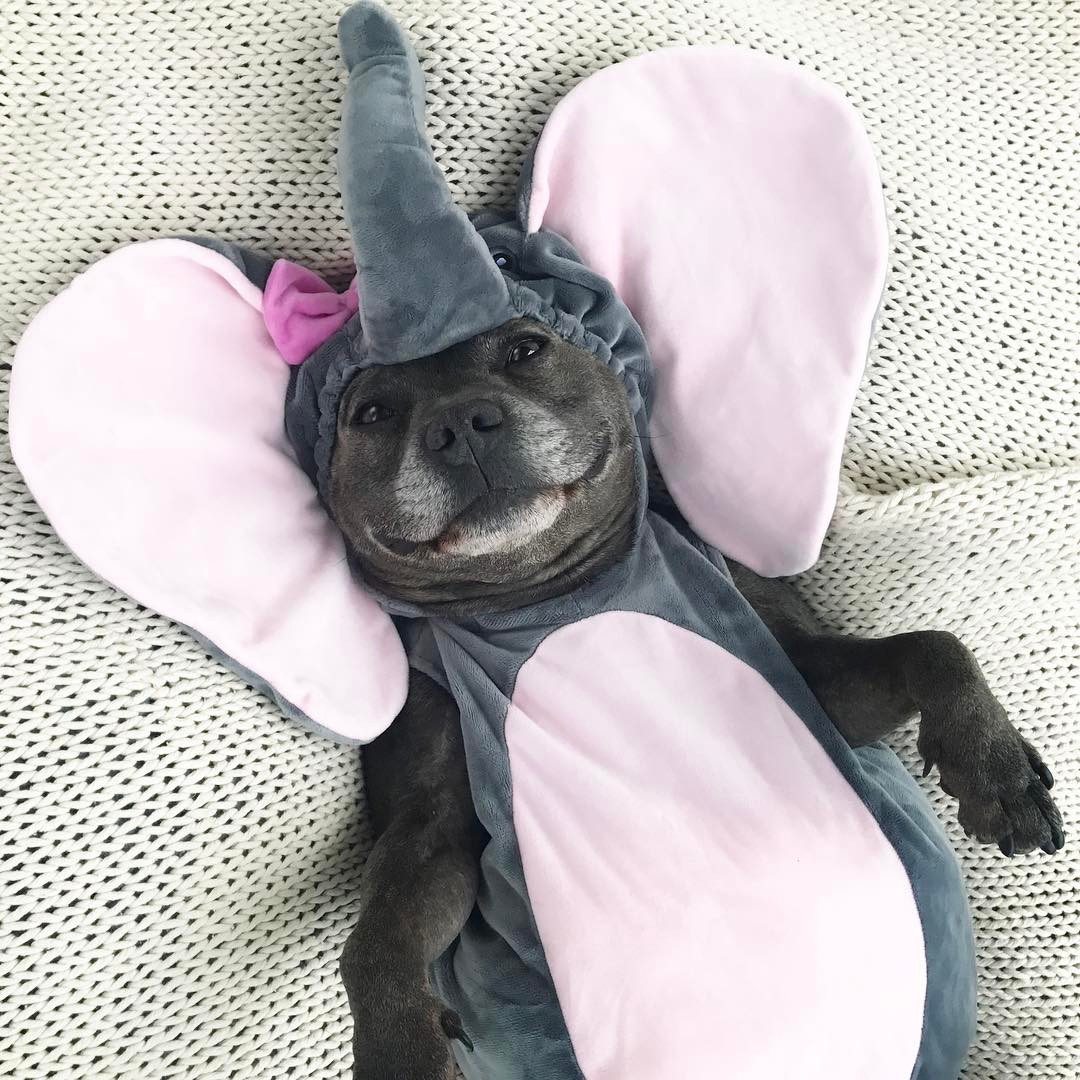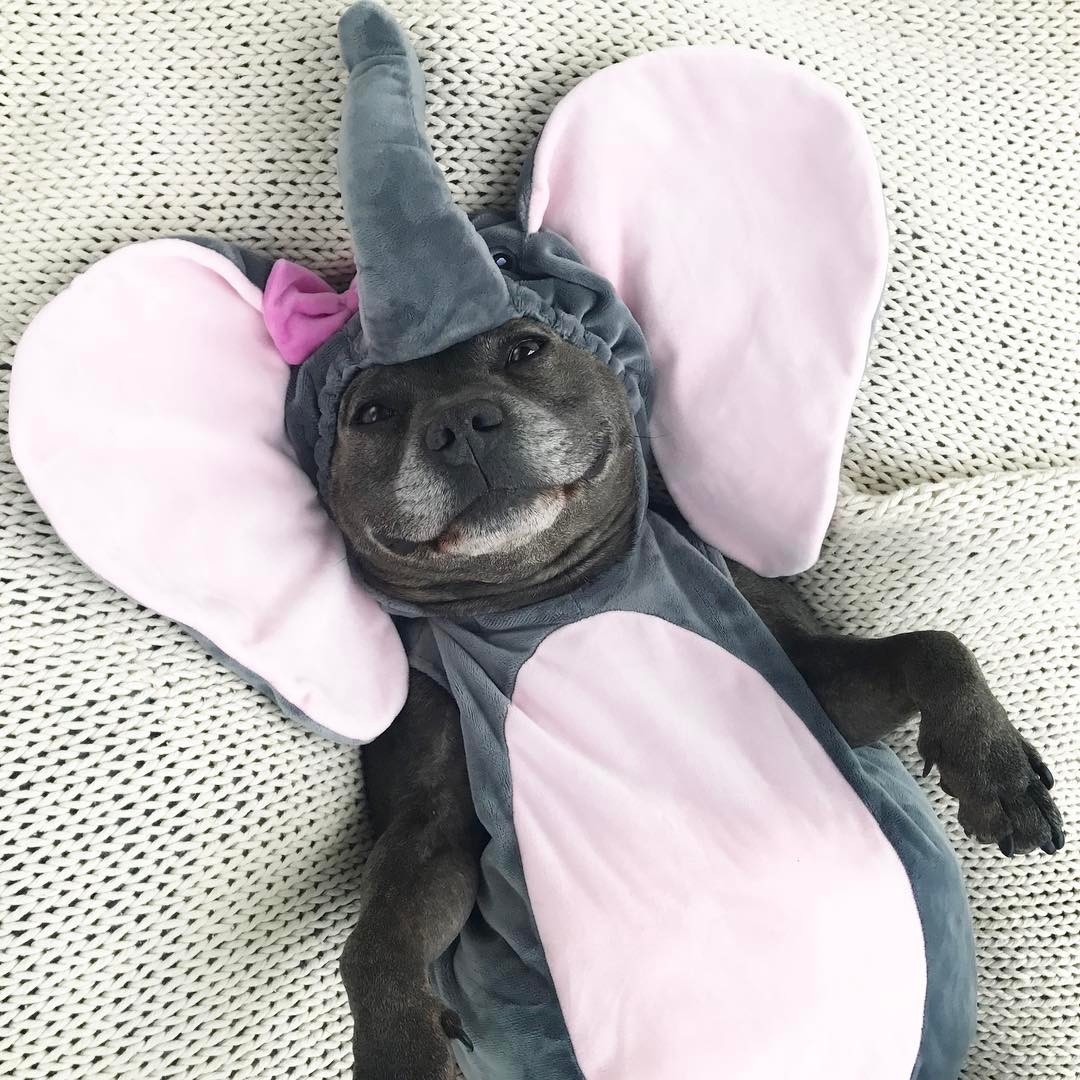 Even the dogs rescued from dog fighting rings are still good dogs, like Sir Patrick Stewart's foster pitty, Ginger. You can read their impossibly cute story here. Ginger inspired Patrick Stewart to live more optimistically and to join her cause. Besides Sir Patrick Stewart, many other celebs have been bitten by the pitty love bug. Channing Tatum has a pitbull mix, Cesar Milan (the dog whisperer himself) has a couple, Gisele Bündchen and Tom Brady have Lua, and we can't forget Katherine Heigl, who rescued and then fostered a two month old pitbull puppy being used as a bait dog in fighting rings.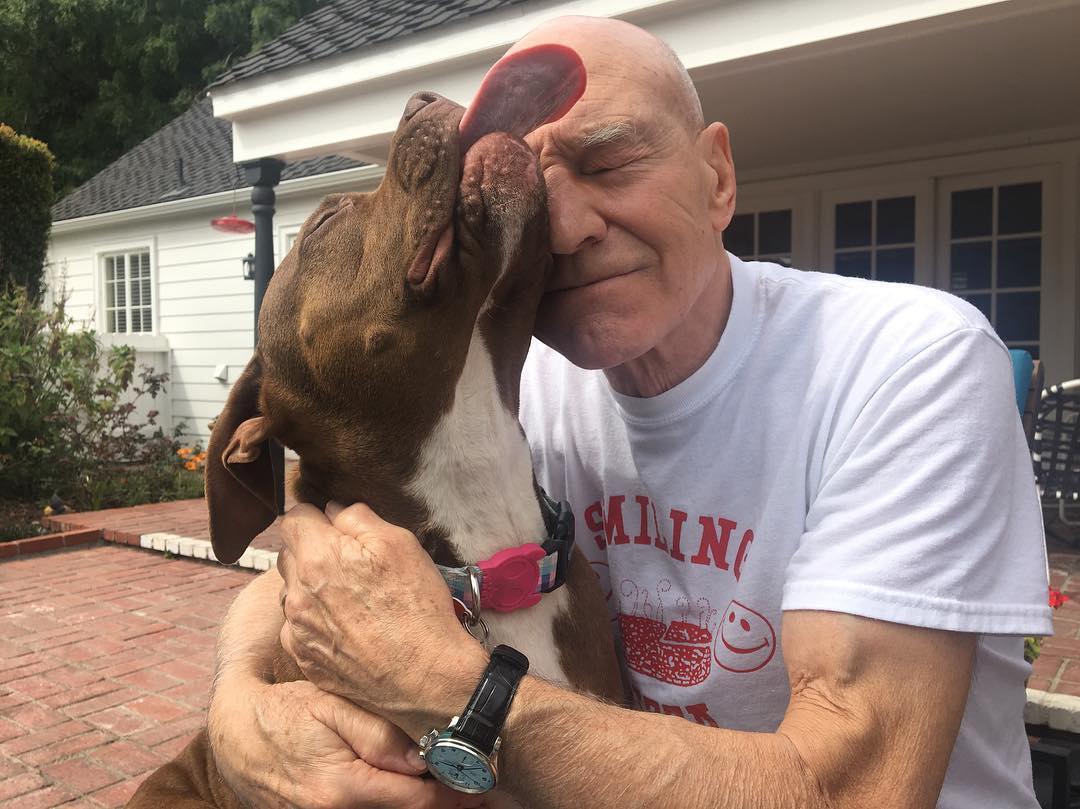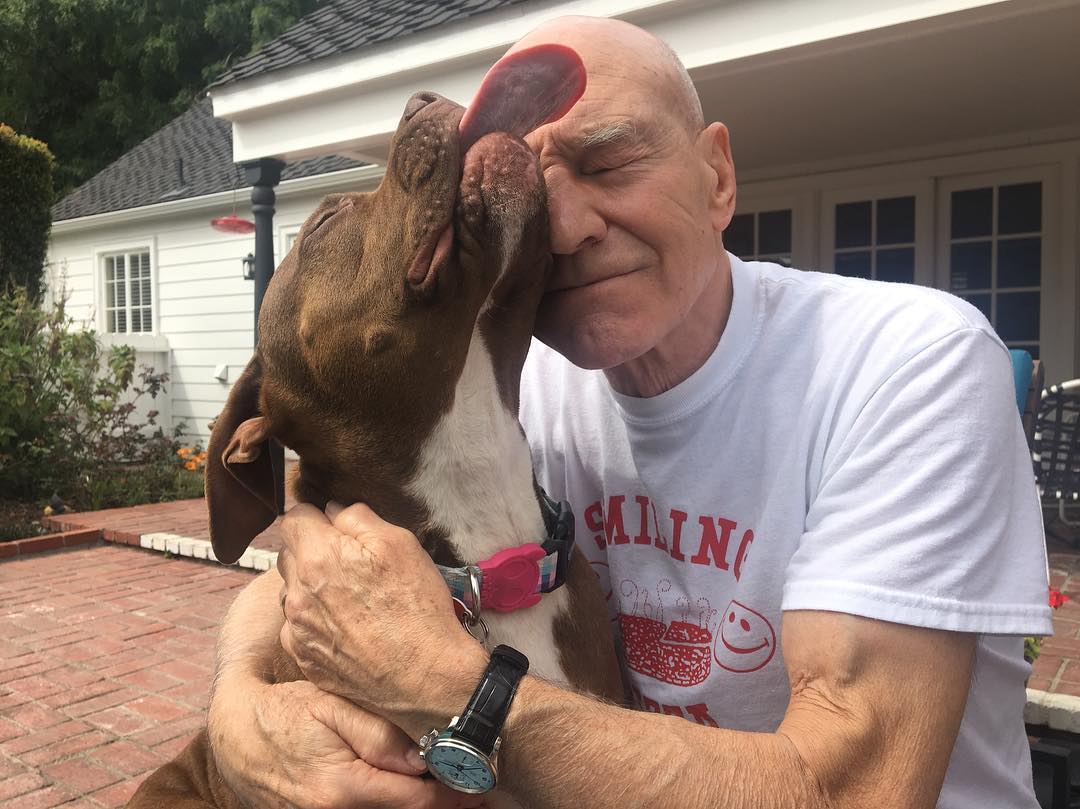 BSL or Breed Specific Legislation allows bylaws to make certain breeds of dog illegal, mainly because people don't understand that it's bad owners, not bad breeds, that result in attacks. The rise in pitbull rescues used for K9 unit police dogs is a case in point. The dogs are trained, and their intense loyalty and desire to follow orders makes them the perfect candidates for service. They're usually the cutest officers on the force, too.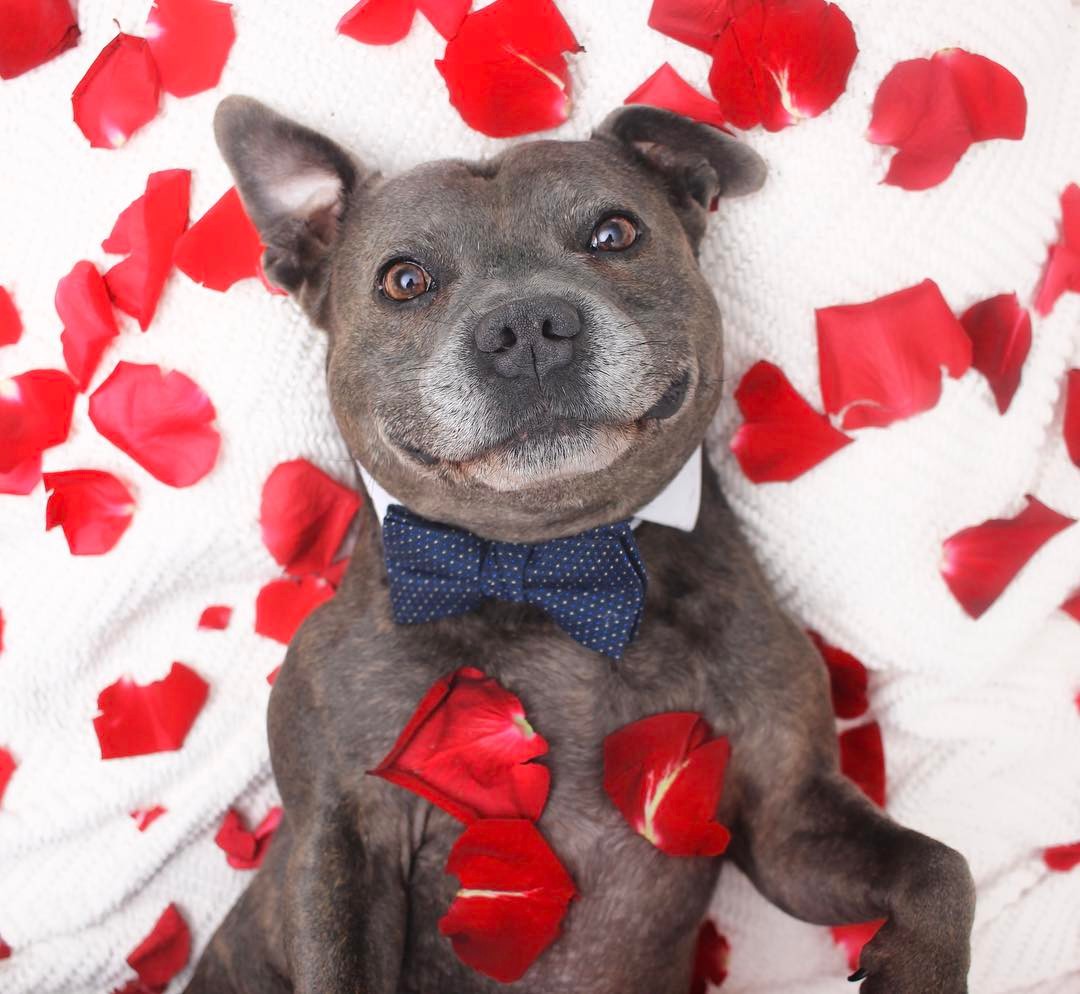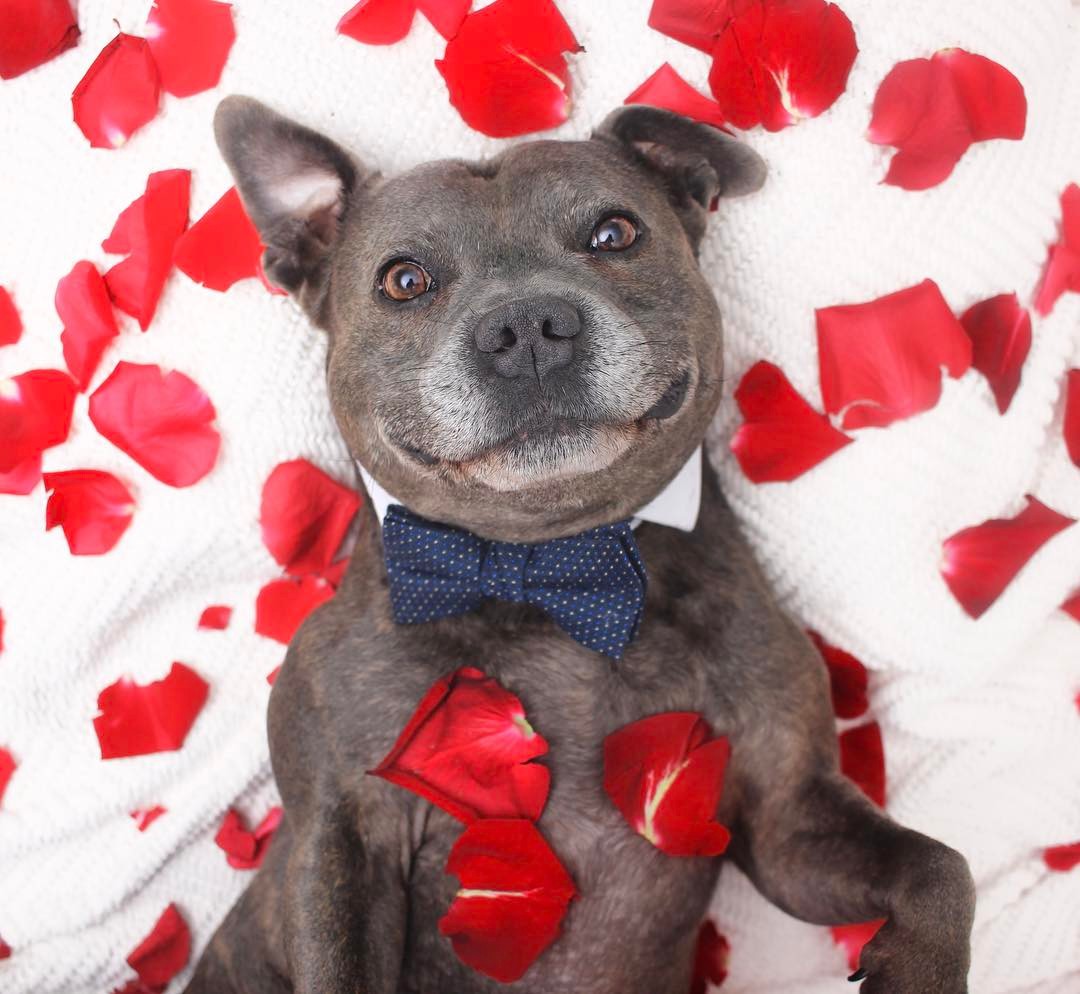 Darren and Phillip have a clothing line made specifically for big shouldered, narrow waisted pups. The hoodies and PJ's are trendy af and, the best part, you can match your dog! Jen, the pups mom, was frustrated when she couldn't find any fashionable doggie clothes for the brothers and so, the Darren and Phillip clothing line was born.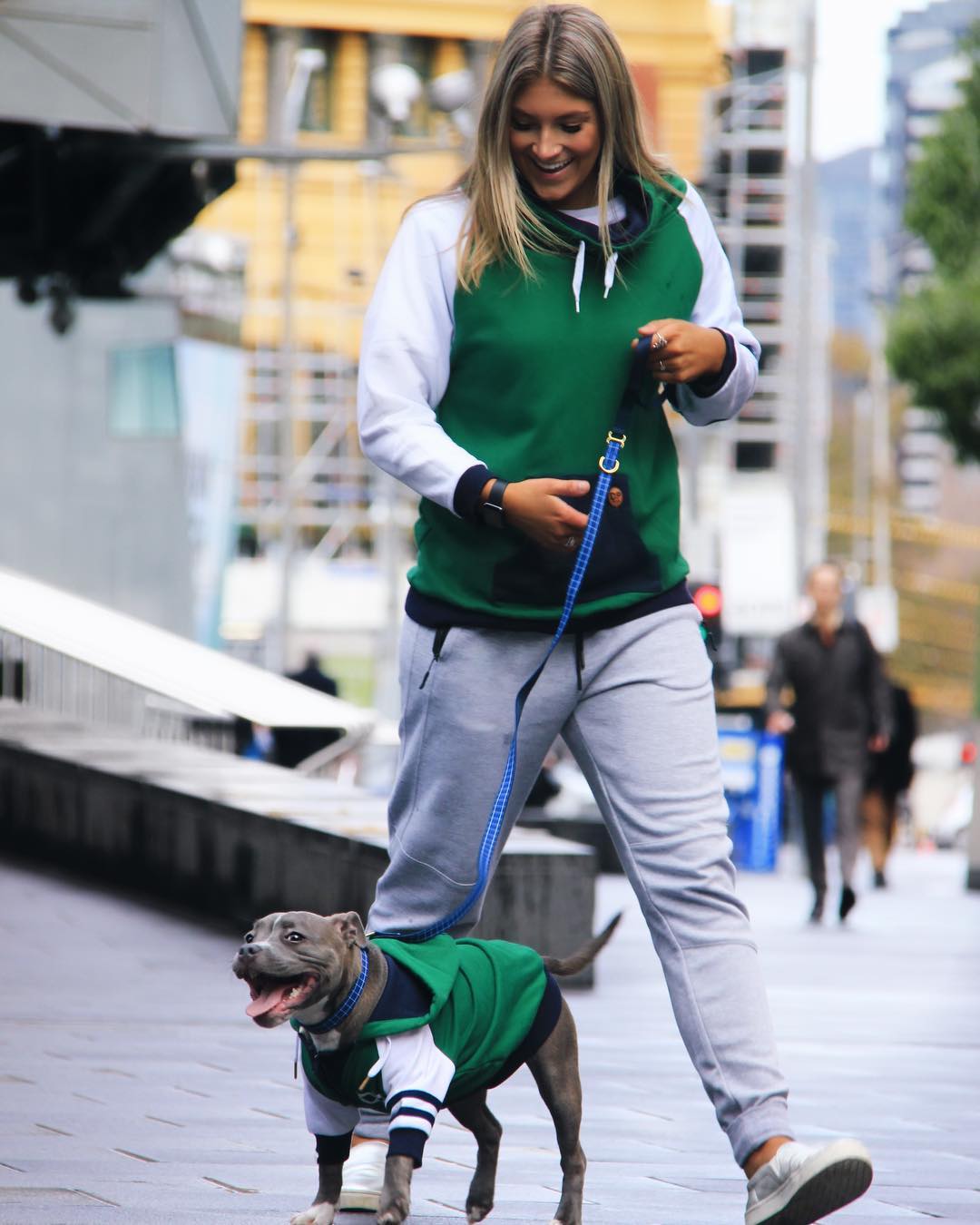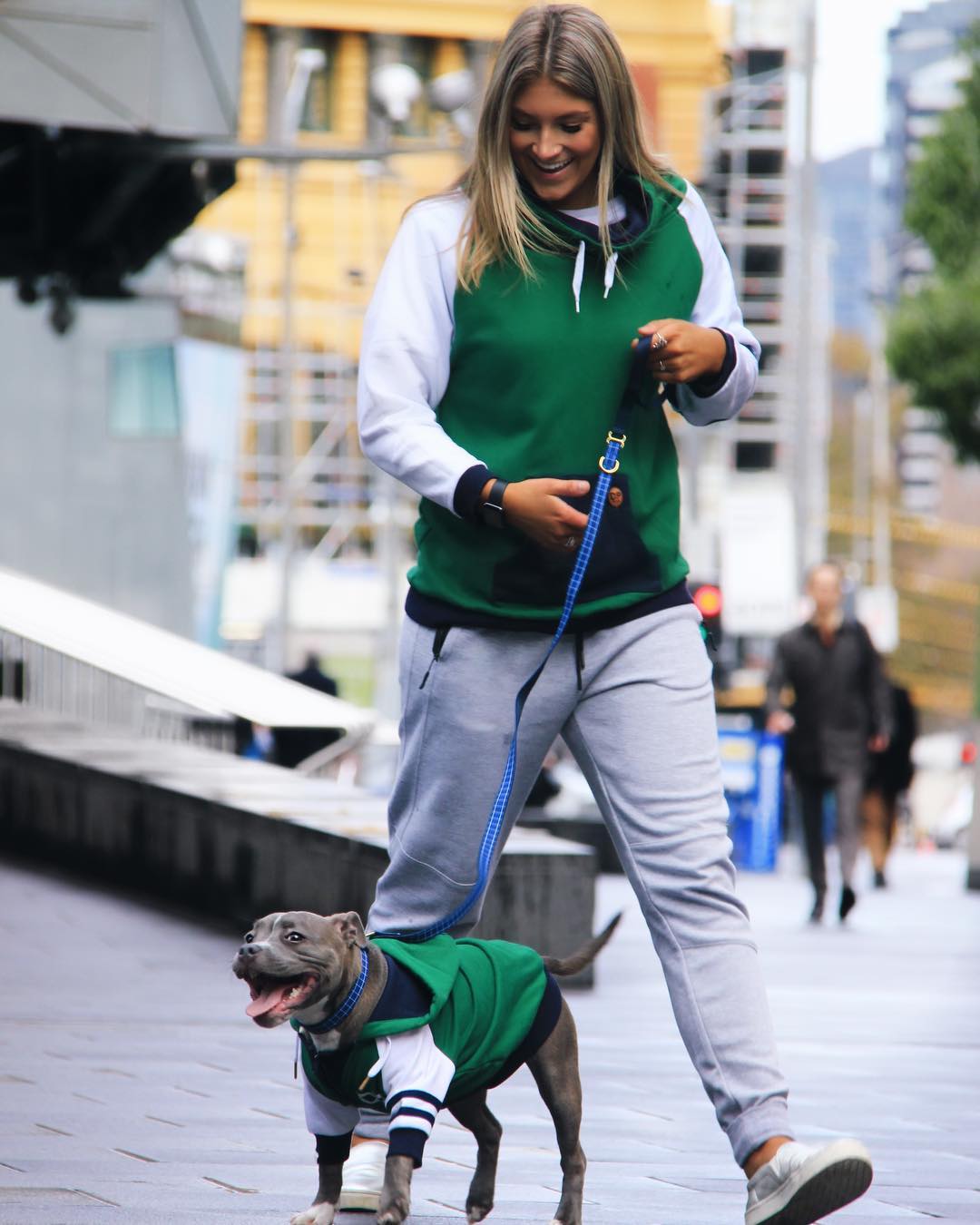 On top of making the pitbull breed look adorably approachable in the street, Jen donates a large part of the proceeds from the clothing line to Staffy and Pitty rescues across the world. By purchasing some of her product, your heavy chested pup will look fresh to death and you'll be supporting pitbulls in need around the world!