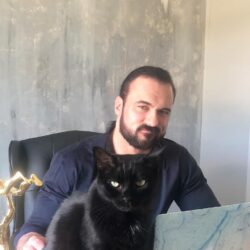 Birthday
June 6, 1985 (38)
Drew McIntyre, originally hailing from Scotland, emerged as one of the most dominant figures in the world of professional wrestling. From the rings of independent promotions to the electrifying stages of global platforms, McIntyre's story is one of resilience, determination, and pure skill.
McIntyre's professional wrestling journey began in the United Kingdom, where he honed his skills in various local promotions. His prowess quickly caught the eyes of global wrestling promoters, leading to his prominent tenure with World Wrestling Entertainment (WWE). During his time there, Drew rose to fame as he clinched the WWE Championship, not once, but multiple times. His thrilling matches against some of the industry's best wrestlers captivated audiences worldwide, solidifying his position as a top-tier talent.
Throughout his career, Drew McIntyre collaborated with a plethora of fellow wrestlers and celebrities. To name a few, his interactions with Vince McMahon, the chairman of WWE, greatly influenced his career trajectory. McIntyre also locked horns with industry stalwarts such as Roman Reigns, Seth Rollins, Randy Orton, and Brock Lesnar. Beyond the ring, Drew's collaborations extended to the likes of Shane McMahon, Triple H, and Paul Heyman. He even had memorable segments with non-wrestling personalities, such as Tyson Fury, the boxing champion, and Rob Gronkowski, the American footballer.
McIntyre's dedication and hard work have earned him several distinctions in the world of sports entertainment. He's been honored with titles like the WWE Championship, the WWE Intercontinental Championship, and the WWE Tag Team Championship.