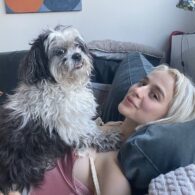 Pucci (Dog)
In a 2019 interview, Sophia Anne Caruso shared that she has a dog named Pucci, named after the designer Emilio Pucci. Though mentioned to be a Shih Tzu, there's a playful certainty that he might also have a dash of gremlin in him. She's had the charming canine companion since the age of four.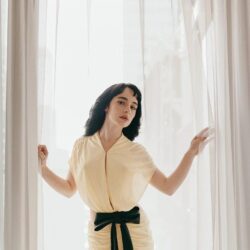 Birthday
July 11, 2001 (22)
Sophia Anne Caruso is an American actress and singer, known for her breakout role as Lydia Deetz in the Broadway musical "Beetlejuice." This role catapulted her into the spotlight, allowing audiences to appreciate her theatrical prowess and vocal talents. The musical ran from 2018 to 2020 and Caruso's performance was lauded for its depth and vibrancy, establishing her as a formidable presence on Broadway.
Her journey into the limelight began at a tender age, with performances in community theater which paved the way for professional roles in stage productions such as "The Sound of Music" and "Ruthless! The Musical." However, it was her portrayal of Lydia Deetz that brought her mainstream recognition. Apart from her stage roles, she has also made a foray into television with a guest role in the NBC series "Smash" in 2013, showcasing her ability to transition between mediums.
Caruso's career has also been enriched through collaborations with other established artists in the industry. Some of these collaborations include working with Alex Brightman, Kerry Butler, and Rob McClure in "Beetlejuice," and with Michael Cerveris and Mary-Louise Parker in the stage production of "The Sound Inside." Her engagements with other artists like Adam Dannheisser, Leslie Kritzer, and Jill Abramovitz.
Over the years, Sophia Anne Caruso has been recognized for her contributions to the performing arts. In 2016, she was honored with a Theatre World Award for her role in "Blackbird." Her performance in "Beetlejuice" also earned her a nomination for the Outer Critics Circle Award.