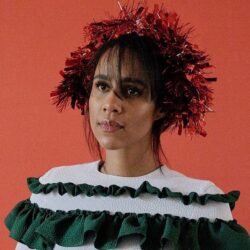 Birthday
July 25, 1984 (39)
Zawe Ashton is a British actress known for her diverse and powerful performances across television, film, and theater. Ashton first garnered widespread attention with her portrayal of Vod in the British television series Fresh Meat. She's most recently known for playing the villain Dar-Benn in The Marvels (2023), alongside Brie Larson, Iman Vellani, Teyonah Parris, and Samuel L. Jackson.
Ashton's television career, initiated with Fresh Meat, led to other significant roles that displayed her versatility. She played Katherine in Wanderlust, a series that delved into the complexities of modern relationships, and was part of the ensemble cast in Not Safe for Work, where she portrayed the challenging role of a civil servant navigating the trials of the corporate world. In film, Ashton made her mark in Velvet Buzzsaw, a satirical thriller that saw her working alongside Jake Gyllenhaal and Rene Russo. Her role in Nocturnal Animals further proved her ability to engage audiences in a psychologically intense narrative.
Throughout her career, Ashton has collaborated with a myriad of well-known figures. Her stage work includes a notable performance in Betrayal, opposite Tom Hiddleston and Charlie Cox, a play that received critical acclaim and demonstrated her proficiency in live theater. Her appearance in Velvet Buzzsaw had her working under the direction of Dan Gilroy, and alongside notable actors like Toni Collette and John Malkovich. Additionally, in Wanderlust, she shared the screen with Toni Collette and Steven Mackintosh, adding another notable collaboration to her repertoire.
Beyond acting, she has also been recognized for her writing; her book Character Breakdown breaks down her experiences in the acting world, offering an insightful and candid look at the industry. Zawe Ashton is currently engaged to actor Tom Hiddleston.