 No Pets (Lana Wachowski)
Lana Wachowski does not have any reported pets.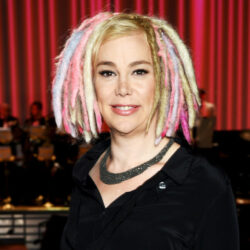 Birthday
June 21, 1965 (57)
Lana Wachowski is a visionary filmmaker, writer, and producer who has become a prominent figure in Hollywood. Wachowski is best known for co-creating the "Matrix" film franchise with her sister, Lilly Wachowski. The first film was released in 1999 and became an instant classic, revolutionizing the action genre with its groundbreaking visual effects and philosophical themes. Wachowski went on to co-write and co-direct the sequels "The Matrix Reloaded" and "The Matrix Revolutions." The franchise has won several awards and has been hailed as a landmark achievement in cinema.
Wachowski's other notable works include the films "Cloud Atlas" and "Jupiter Ascending," as well as the television series "Sense8." Her work has been praised for its bold vision, groundbreaking visual style, and thought-provoking themes.
Wachowski has worked with several influential people in the entertainment industry throughout her career. She has collaborated with actors such as Keanu Reeves, Laurence Fishburne, Tom Hanks, and Halle Berry, as well as musicians like Tom Tykwer and Johnny Klimek. She has also worked with her sister, Lilly Wachowski, on numerous projects, including "The Matrix" franchise and "Sense8."
Wachowski's contributions to the film industry have been recognized with several awards and nominations. In 2013, she received the Human Rights Campaign's Visibility Award for her work in promoting LGBTQ+ rights. She has also been nominated for several awards, including a BAFTA Award for Best Original Screenplay for "The Matrix" and a Hugo Award for Best Dramatic Presentation for "The Matrix Reloaded."