It all started in 2017 with Tito the Rescue Bandit @titotheraccoon – one lost baby abandoned in an attic. Little did he know, that two years later Cheeto would take up residence and their clan would be complete. With much sadness, Tito escaped and was never seen again but Piper joined just in time! Now boasting over 900K social media fans, the thieving fuzzballs are living it up as a raccoon family helping people paint away their terrible days.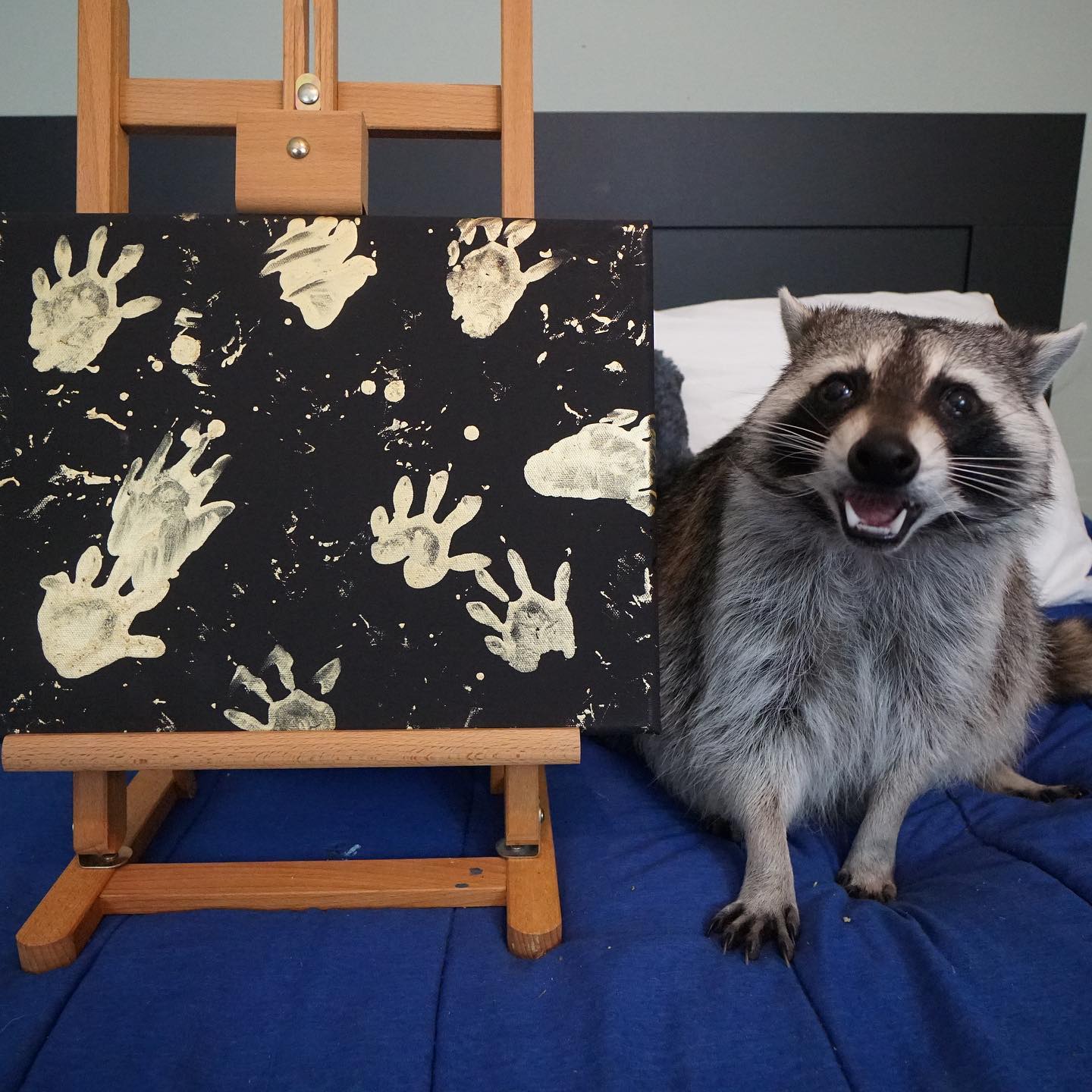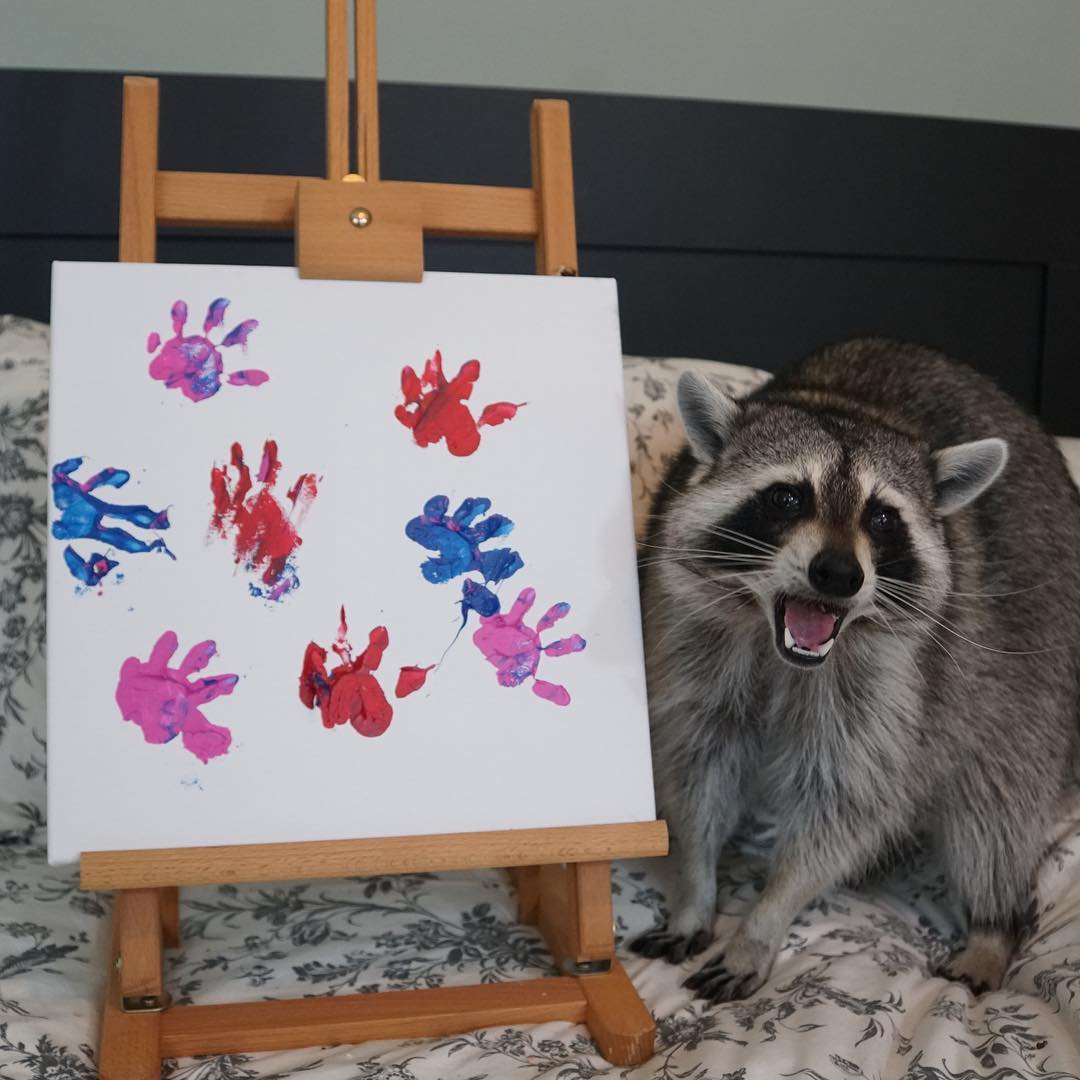 After Tito the raccoon was discovered in an attic on On May 9, 2017, there were numerous failed attempts to give him up for rehabilitation. He eventually settled into being part of the family…until January 2020 when their unexpected four-legged housemate had gone rogue. They haven't seen him since; with much sadness to his humans and his fans.
After the devastating loss of Tito, Sarah and her husband opened their home to Piper – a sweet raccoon that was rescued during an awful storm in June 2020. Their generous hearts did not go unnoticed as word quickly spread of this brave family who took in another painted pal for Cheeto! Since then, these siblings have been inspiring creativity with every piece of art.
Piper Joined the Family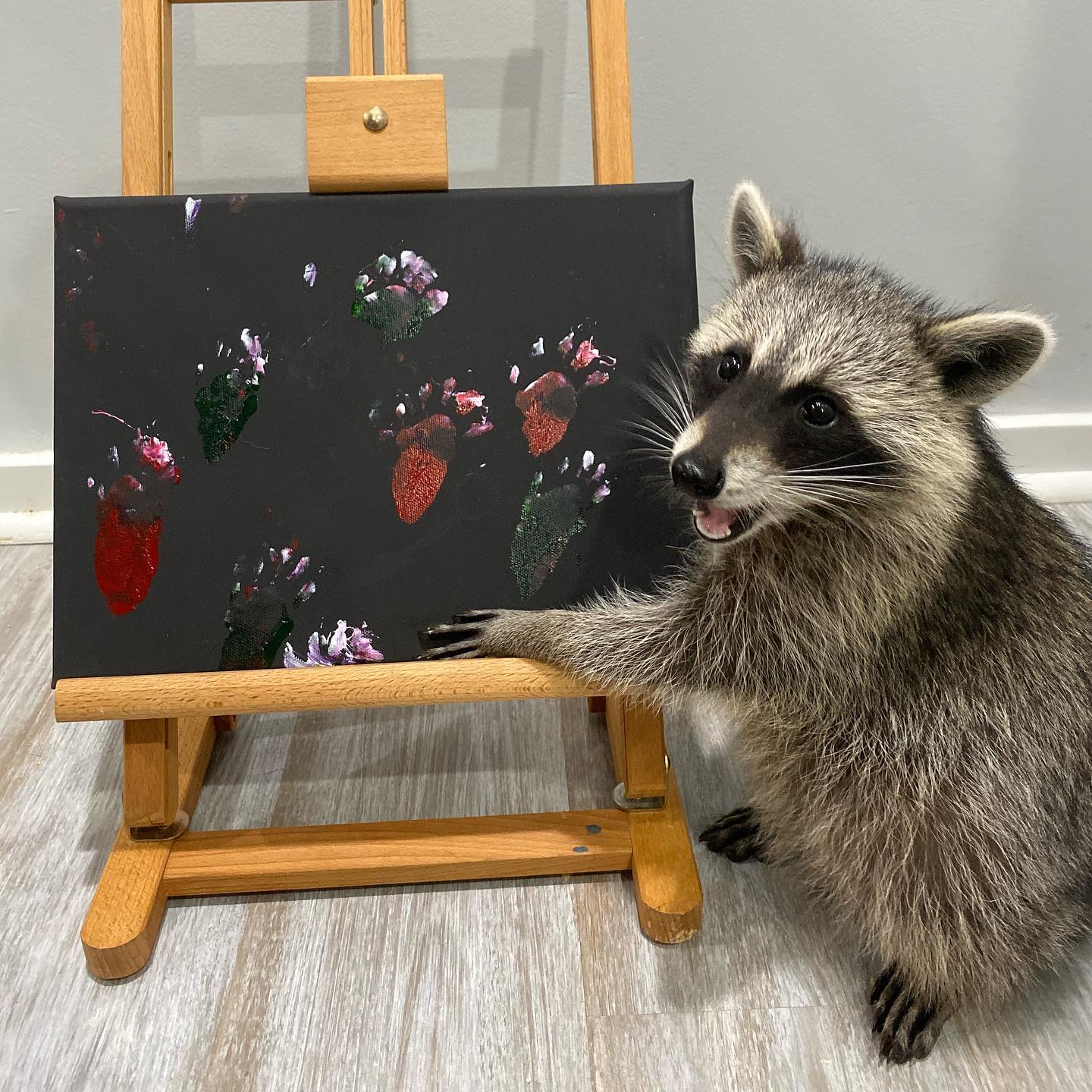 They have a jungle gym hallway!
Everyone has those days where it feels like nothing can make it better. Well, now you can have a furry friend in your corner with Cheeto & Piper! Follow them on Instagram and TikTok for a pick me up.