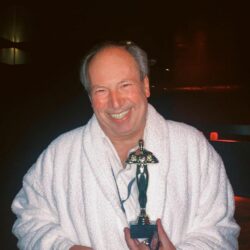 Birthday
September 12, 1957 (66)
Hans Zimmer is a German composer and musician with a career spanning over four decades. Zimmer has established himself as one of the most sought-after and versatile composers in the entertainment industry.
Zimmer's early career began in the 1980s, where he worked on various projects, including the score for "My Beautiful Laundrette" in 1985. However, it was his collaboration with director Barry Levinson on the film "Rain Man" in 1988 that proved to be a breakout moment for the composer. The score for "Rain Man" earned Zimmer his first Academy Award nomination for Best Original Score, and set the stage for his subsequent success.
Over the years, Zimmer has collaborated with numerous artists, celebrities, and influential figures, including the likes of Christopher Nolan, Ridley Scott, Ron Howard, and James Cameron. He has also worked with fellow musicians such as Pharrell Williams, Johnny Marr, and Lisa Gerrard, among others. Zimmer's musical contributions have enhanced the cinematic experience of many beloved films, including "The Lion King," "Pirates of the Caribbean," and "The Dark Knight" trilogy, to name just a few.
Zimmer has been recognized for his contributions with numerous accolades and awards, including four Grammy Awards, three Classical BRIT Awards, and two Golden Globe Awards. He was also honored with a star on the Hollywood Walk of Fame in 2010.