A walrus named Wally has been exploring European waters for the past few months. Far from his native home of the Arctic, he's suspected to have fallen asleep on an iceberg near Greenland earlier this year, and drifted south.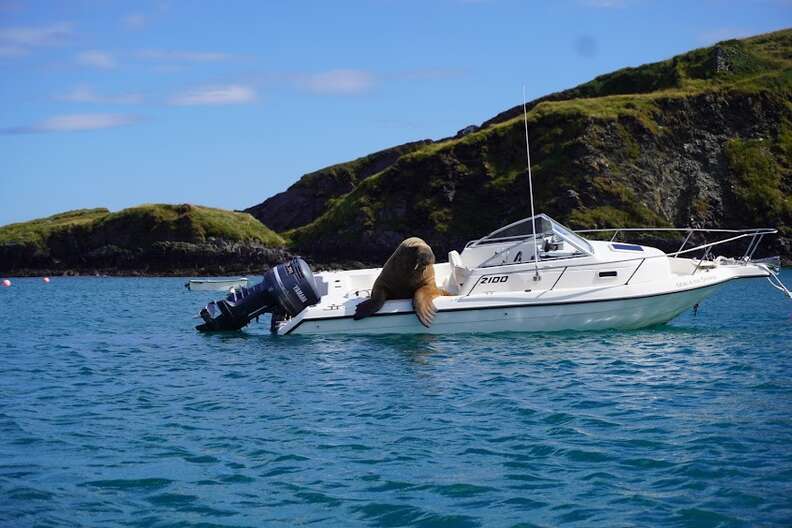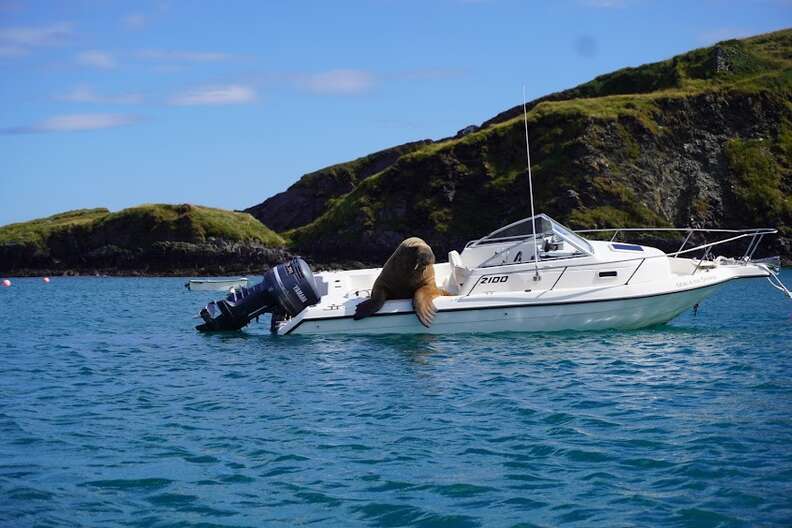 The fine folk at at Clonakilty Distillery in Ireland spotted the huge walrus on one of their boats.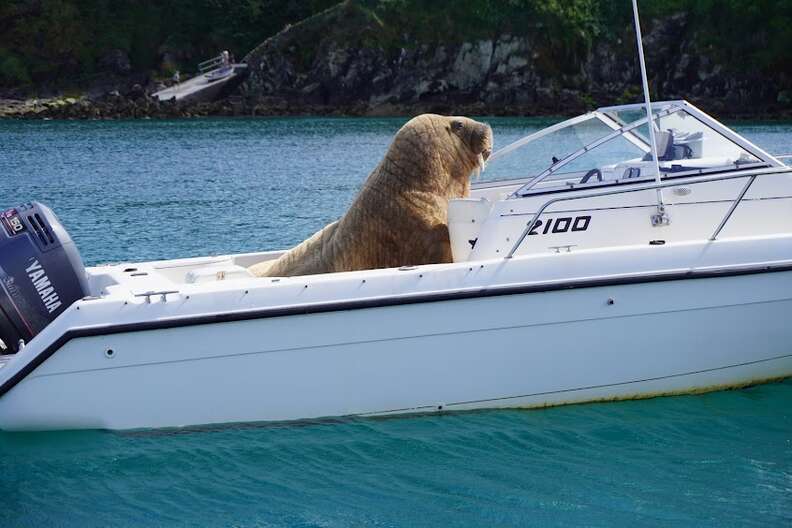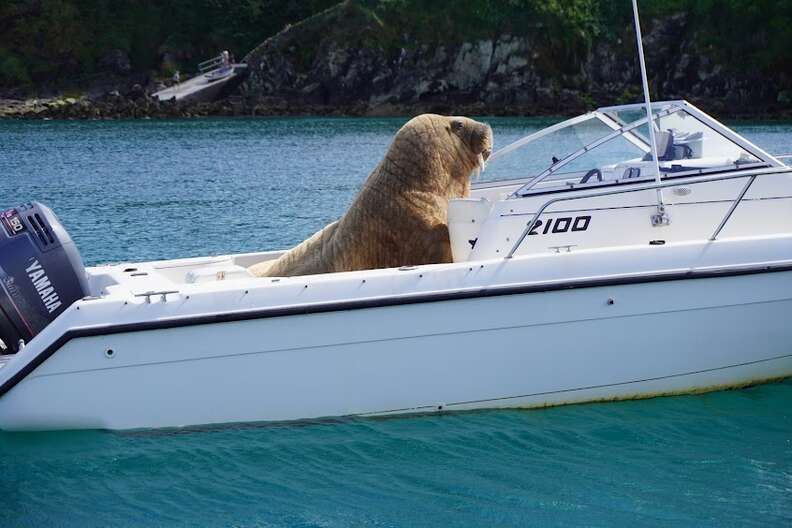 "It was definitely unexpected,". "Wally's been spotted in Irish waters before, but we never thought in a million years we'd see him here, especially in one of our team's boat."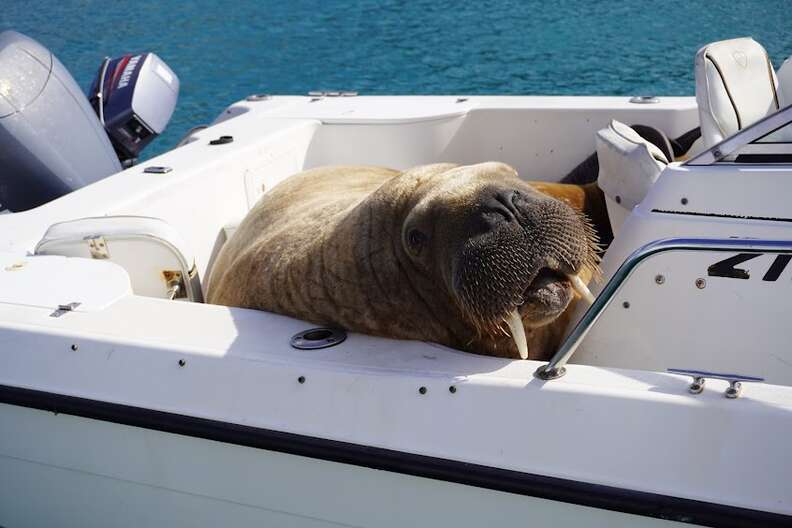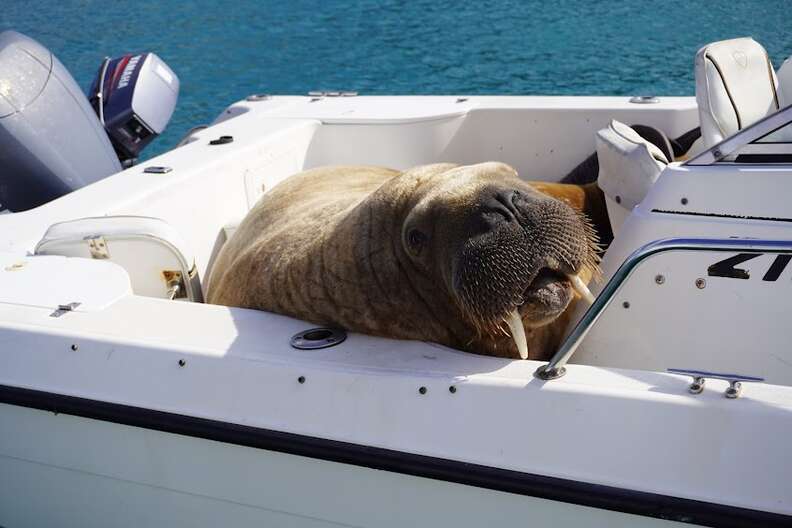 "He seemed pretty relaxed, just chilling in the boat," Collins said.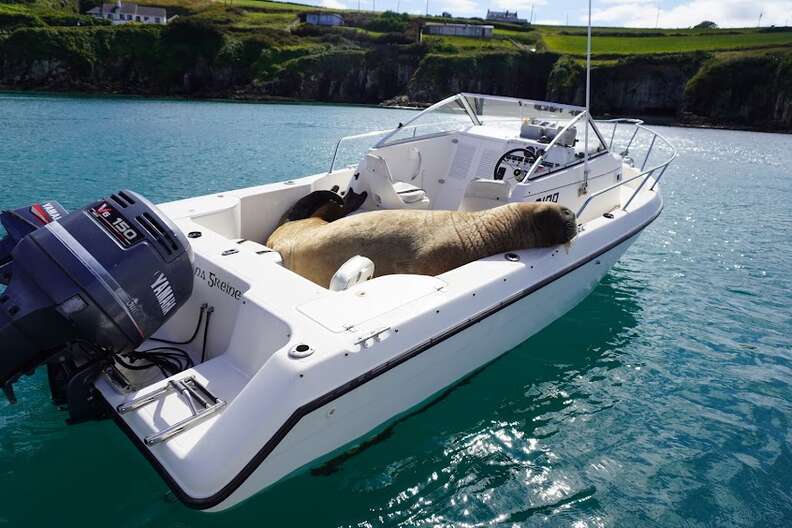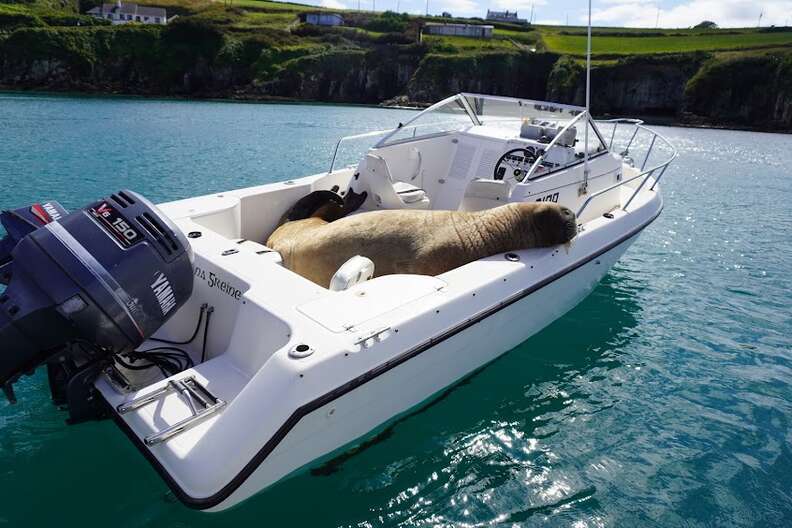 "Thankfully, there was no damage caused to the boat," Collins said. "We were quite happy just to leave him be and chill out!"
The big guy took the opportunity to take a long nap.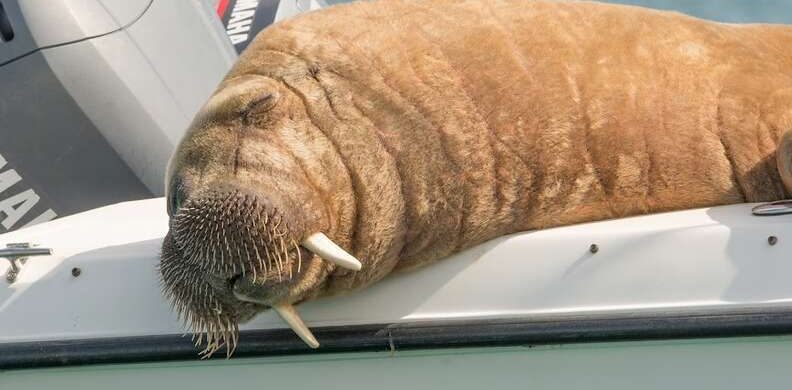 We hope he gets home safe once he wakes up.
"It was an amazing experience just to see him," Collins said.
More In: