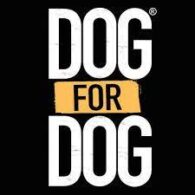 Dog for Dog (Dog)
Dog for Dog, a pet company that donates one bag of dog food to an animal shelter for each bag of food purchased, was founded by businessman Ryan Kavanaugh and has several celebrity investors, including Snoop Dogg, Chelsea Handler, and Michael Bublé. Josh Richards also purchased a 10 percent stake in the compassionate company. Richards will also serve as a global ambassador for the brand.
Joshua Kenneth Richards is a Canadian social media influencer, actor, producer, host, and entrepreneur. He is best known for his popularity on the video-sharing app TikTok. Josh started his career on social media at a young age, quickly gaining a massive following and becoming one of the top influencers on the platform. He has since used his platform to launch various entrepreneurial ventures, including his own talent management company, CrossCheck Studios.
In addition to his social media presence, Josh has also acted in several films and TV shows. He made his acting debut in the film "Summertime Dropouts" and later appeared in "Brother's Keeper" and "The Cardinal Sin". Josh also starred in the Brat TV series "Sneakerella", which premiered on Disney+ in 2021.
Josh has collaborated with several celebrities and influential people throughout his career. He has worked with fellow TikTok stars like Bryce Hall and Addison Rae, as well as celebrities like Will Smith and Mark Wahlberg. Josh has also collaborated with brands such as Google, Reebok, and Sony.
Josh is an animal lover and often advocates for animal rights on his social media channels. He has worked with animal non-profit organizations like the Vanderpump Dog Foundation and regularly shares posts about his own pets, including his dog, Buddy. In addition to his advocacy for animal rights, Josh has also used his platform to support mental health initiatives, working with organizations like Headstrong and The Jed Foundation.