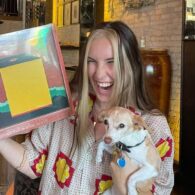 Grandma
Unlike her sister and mom who have a pack of rescue dogs each, Scout LaRue Willis only has one: A toothless Chihuahua-Dachshund mix named Grandma. She found Grandma as a stray running around the streets in Los Angeles in 2019. At first, Grandma barked at her and ran away (into traffic) but luckily wasn't hurt. Grandma then ran down a side street where Scout crouched down, which finally convinced the stray to approach Scout. Grandma then rolled onto her back and let Scout pick her up. And the rest is history!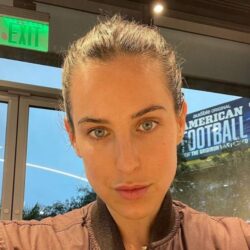 Birthday
July 20, 1991 (31)
Scout LaRue Willis is an American actress, model, and fashion designer. Scout has worked alongside many high-profile actors and actresses, including Bruce Willis, her father, in the movie "The Whole Ten Yards." She has also collaborated with celebrities such as Miley Cyrus and Demi Moore, her mother, on various creative projects.
Apart from acting, Scout is also a model and has worked with several fashion brands, including Rag & Bone and Missguided. She has been featured in various fashion magazines, including Glamour and Elle. She launched her own vintage apparel line in 2016 called Scout's General.
Scout is a strong advocate for body positivity and has spoken out about the unrealistic beauty standards in the entertainment industry. She has also been involved in various charity organizations, including Children's Hospital Los Angeles and St. Jude Children's Research Hospital.
Scout Willis' parents are Bruce Willis and Demi Moore, and her sisters are Rumer and Tallulah.