Pom Pom Chewy is a Foxeranian, that is half-fox and half-pomeranian.
He's an Instagram sensation with over 66k followers. Living in Toronto, Canada with his mom, Nicole, Pom Pom Chewy passes the time by dressing up in some too-cute-for-words outfits. He's named after the 70's cartoon character, Hong Kong Phooey the Kung-Fu fighting dog.
Chewy states that his humble beginnings come from a love affair that mirrors the classic tale of The Fox and The Hound. His father, a "robust Pomeranian" mistook his mother, "a graceful Fox, for another of his kind". The two fell in love and lived together for a time.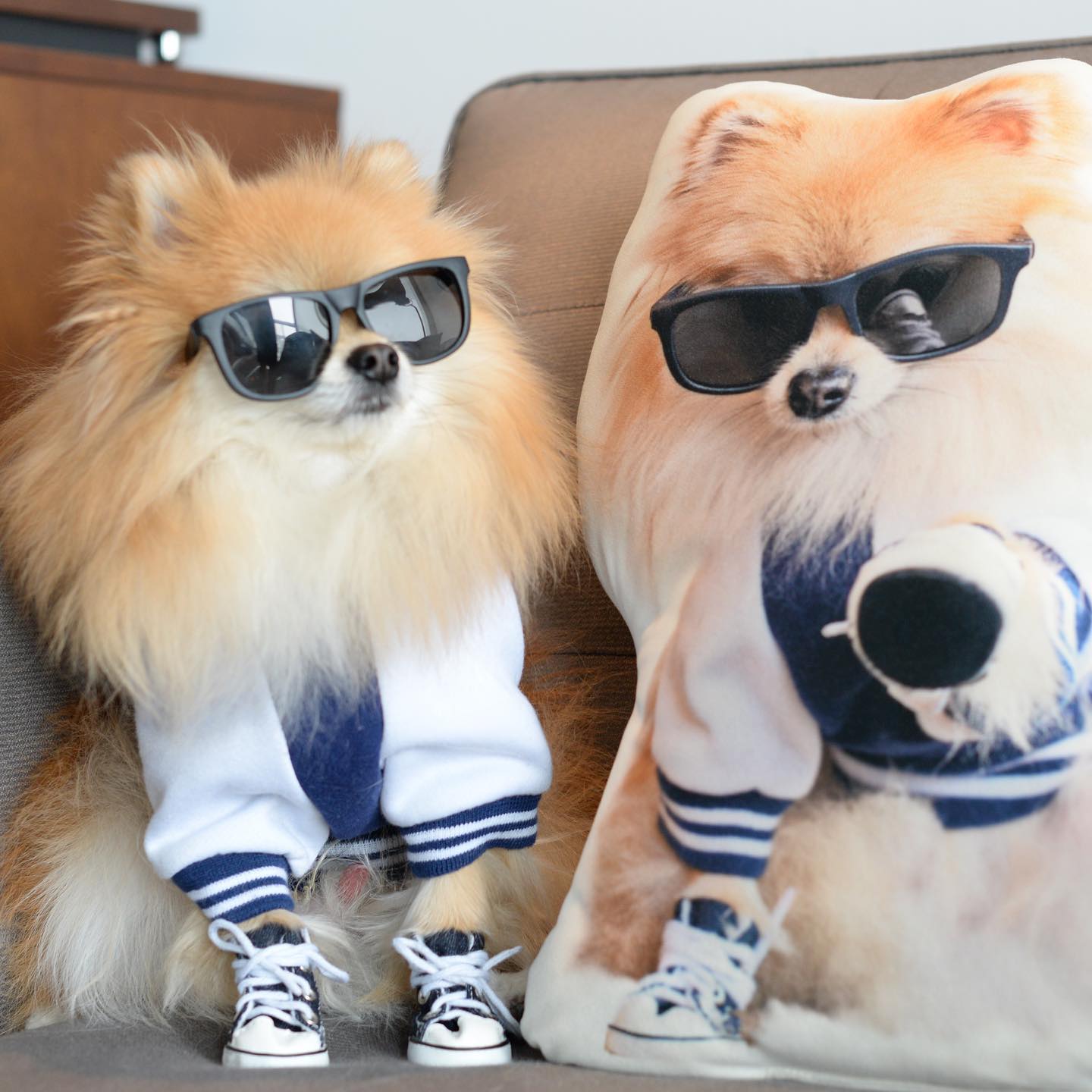 The fluffy little mutt's starred in films and commercials and travelled North America as a spokesdoggie. He's an advocate for body paws-itivity, stating that you should "wear what makes you feel strong, wear what makes you smile." Don't let the haters get you down.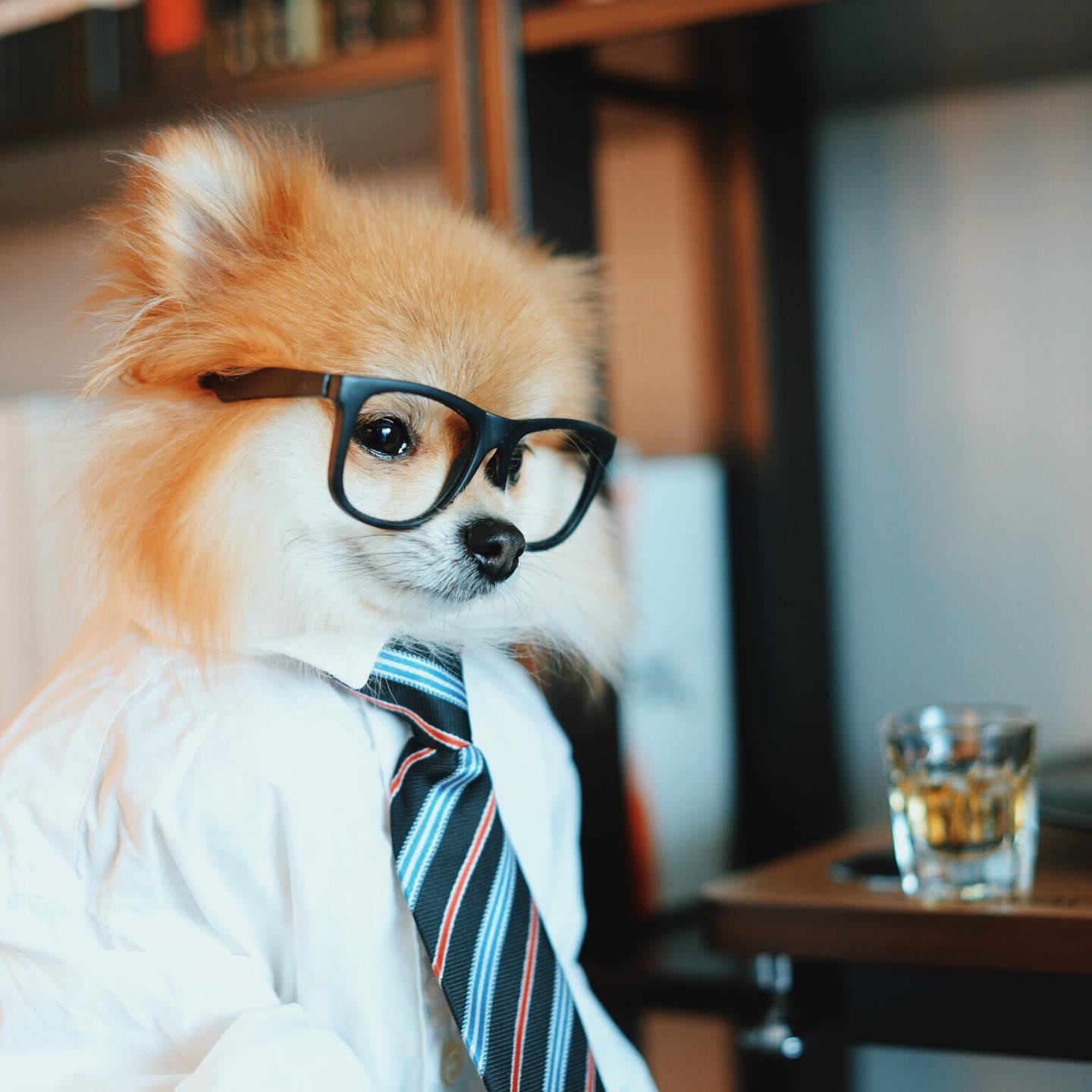 Chewy was one of the celebrity dogs at Woofstock (2016) and The Canadian Pets Expo (2015). He also had a role in the film Humor Me with Bebe Neuwirth. He's been a 'cover pup' for magazines such as Animal Wellness.
Like Ludwik the nude model, the Foxeranian uses his fame as a platform to preach self-love, showing the world that you can wear whatever you like and still look fly AF.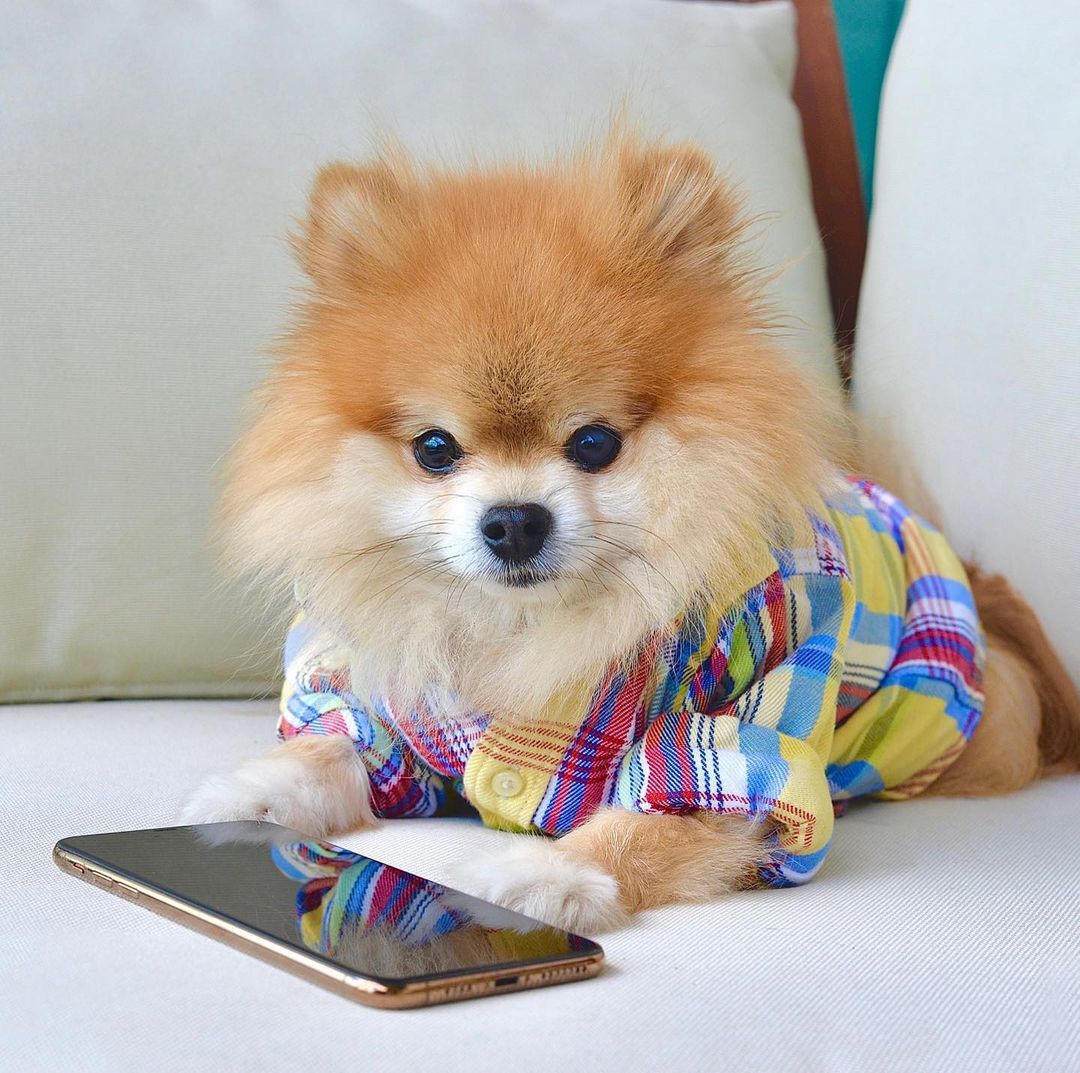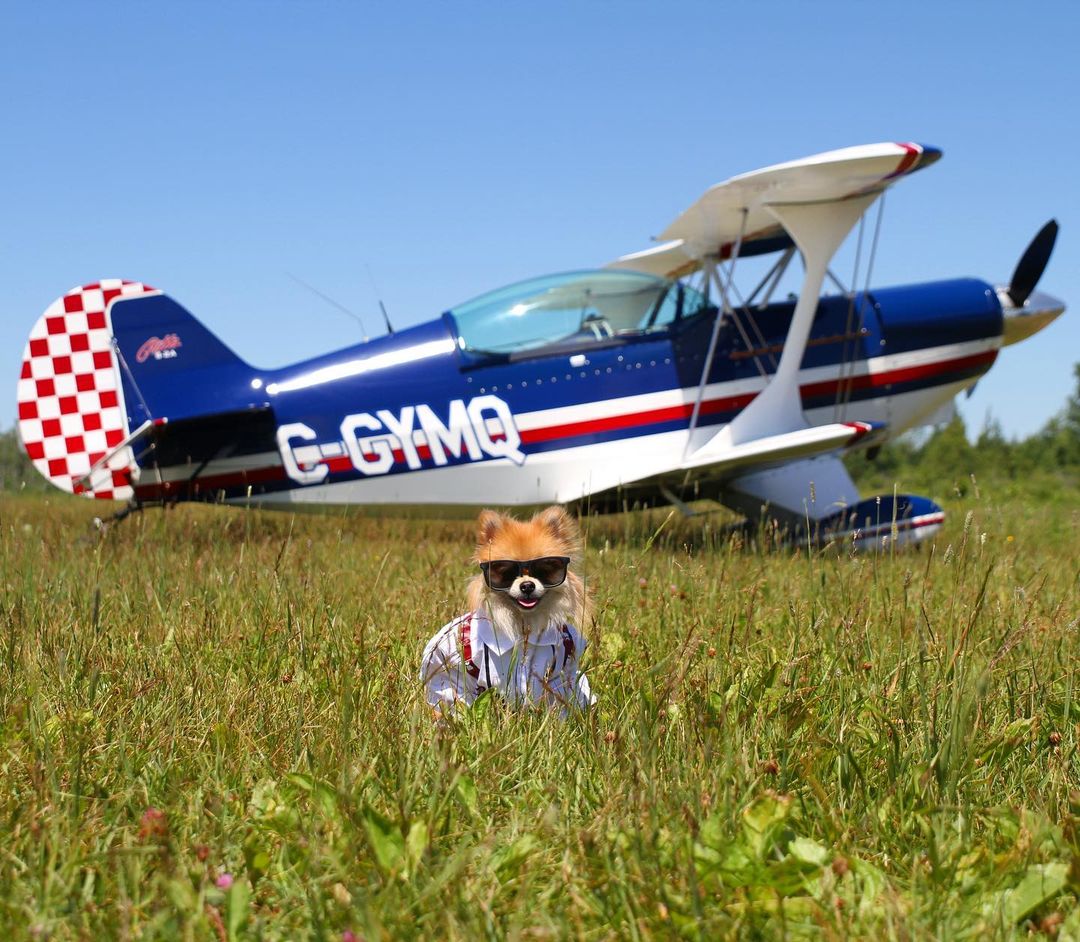 Follow more of Pom Pom Chewy on his Instagram.