 No Pets (Gary Clark Jr.)
Gary Clark Jr. does not have any reported pets.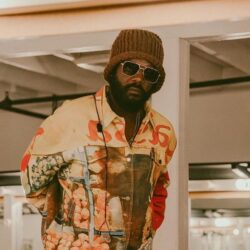 Birthday
February 15, 1984 (39)
Gary Clark Jr. is an American musician and actor from Austin, Texas, celebrated for his fusion of blues, rock, and soul.
Clark's musical career has a rich discography that includes several studio albums, among them "Blak and Blu" (2012) and "This Land" (2019). Both albums were critically acclaimed and showcased his virtuosity in guitar-playing and lyricism. In the film and television sector, Clark has made cameo appearances in productions like the 2014 film "Chef" and the Showtime series "Roadies."
Over the years, Clark's collaborations have been nothing short of eclectic. He's teamed up with Alicia Keys, with whom he performed at the 2012 Governors Ball Music Festival; Dave Grohl of the Foo Fighters for a memorable set at the New York's Global Citizen Festival; and The Rolling Stones' members Mick Jagger and Keith Richards during a White House performance in 2012. Other noteworthy collaborators include Eric Clapton, B.B. King, Ed Sheeran, John Mayer, Sheryl Crow, Buddy Guy, and Childish Gambino (Donald Glover).
Clark is a Grammy Award-winner, taking home the Best Contemporary Blues Album for "This Land" in 2020. Furthermore, Clark was invited to participate in the Experience Hendrix Tour, a coveted tribute tour to the late Jimi Hendrix, which only features top-tier guitarists. He's also received praise from various music publications, including being dubbed the "future of Texas blues" by "Rolling Stone" magazine.