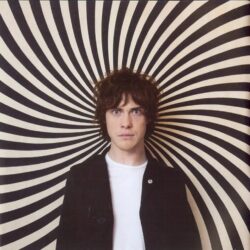 Birthday
February 1, 1983 (40)
Andrew VanWyngarden is an American musician who gained widespread recognition as the co-founder and lead vocalist of the indie rock band MGMT.
Andrew's career in music traces its roots back to his college days, where he and fellow student Benjamin Goldwasser formed a musical duo that would later become MGMT. The band's breakout moment came with the release of their debut album, "Oracular Spectacular", in 2007. This seminal work, including chart-topping tracks like "Time to Pretend," "Electric Feel," and "Kids," influenced a generation of indie music lovers and made MGMT a household name. Their subsequent albums, such as "Congratulations," "MGMT," and "Little Dark Age," though more experimental in nature, were appreciated for their audacity and creative prowess, further establishing VanWyngarden's status in the music world.
Throughout his career, VanWyngarden has collaborated with a host of musicians and artists, enriching his own musical tapestry. One of the most notable collaborations was with legendary musician Paul McCartney at the Coachella festival in 2009. In addition, he worked with Kid Cudi on "Pursuit of Happiness," a track from Cudi's album "Man on the Moon: The End of Day". His work with famed producer Dave Fridmann, who has been pivotal in shaping MGMT's unique sound, has resulted in several successful albums. Furthermore, collaborations with artists such as Spacemen 3's Sonic Boom, Ariel Pink, Connan Mockasin, and Tame Impala's Kevin Parker, among others.
VanWyngarden has earned several notable distinctions. MGMT's debut album, "Oracular Spectacular", was named the 18th best album of the decade by Rolling Stone magazine, a testament to its cultural impact. The band's song "Kids" not only charted worldwide but also won the Grammy Award for Best Remixed Recording, Non-Classical, in 2009. Moreover, MGMT was nominated for the Best New Artist category at the 52nd Grammy Awards.