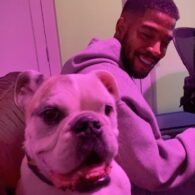 Freshie
Kid Cudi had a dog named Freshie that passed away in 2021. Cudi told his followers that he had never intended to have a dog. However, after securing a role on HBO's How to Make It In America, Cudi got Freshie to help make himself feel comfortable, as walking dogs was a crucial part of his character, Domingo Brown.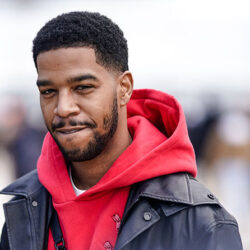 Birthday
January 30, 1984 (39)
Scott Ramon Seguro Mescudi, known professionally as Kid Cudi, is an American rapper, singer, songwriter, guitarist, record producer and actor. Cudi began to gain major recognition following the release of his first official full-length project, a mixtape titled A Kid Named Cudi (2008), which caught the attention of rapper-producer Kanye West, who signed Cudi to his GOOD Music label imprint by late 2008. He has widely been recognized as an influence on several contemporary hip hop and alternative acts.
Cudi has sold 22 million certified records in the United States and has won two Grammy Awards. He has worked with numerous prominent artists in the music industry, such as Kanye West, Jay-Z, Eminem, Snoop Dogg, Kendrick Lamar, David Guetta, Steve Aoki, MGMT, Mary J. Blige, Shakira, and Michael Bolton.